Reasons you should study Psychology with LITE Regal this summer
Posted by

Date

11th December 2016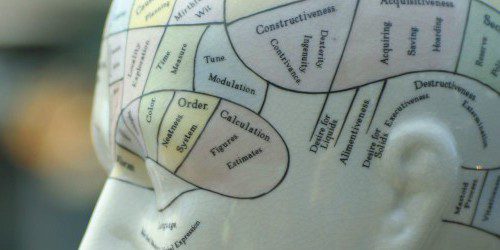 Why Study Psychology and Psychology for teenagers
Have you always been interested in how the human mind works?
Do you wonder why you get along so well with your friends or how experiences in childhood affect people as adults?
By embarking on Lite Regal's Summer Psychology Course, you'll have the chance to explore these questions and others with Top Tutors, a diverse student body from countries all around the world, and an unmatched Cambridge / London cultural experience.  Join us in punting down the river, exploring famous historical sites, and experiencing what it's like to Study at a world-renowned UK university.
Beyond the Books At Lite Regal, education is about more than just information. Your mornings will be filled with engaging lectures that prepare you for top Psychology programs, both in the UK and abroad. In the afternoon, you'll have the chance to participate in workshops that you direct: let your questions, curiosities, and interests take shape with open discussions and debates. You'll have the chance to design independent research projects into the subjects that interest you most, creating studies or conducting research into fascinating topics ranging from child development to the psychology of self-control. You'll master the foundations of scientific study and apply them to hands-on experiments with your peers. Lite Regal encourages critical thinking and innovation by blending the mastery of crucial scientific skills like research, analysis, and theory with lively tutor-led discussions and debates.
Not only will you grapple with some of psychology's most intriguing questions, but you'll also learn how to test, experiment, and research your way into finding an answer that might someday influence the course of psychological theory! We'll talk about whether humans can attain true free will (and what that means), what leads people to be kind or cruel to one another, and the many assessments the brain makes every second that lead people to behave the way they do. You'll experience first-hand what studying Psychology at a top university will feel like.
Supportive professors, fascinating course material, passionate peers, and plenty of opportunities to immerse yourself in the questions of the mind that have been on your mind…our courses are far more than just classes! They're an opportunity to get ahead of the curve with skills, knowledge, and experiences that will have you ready to excel in your chosen course of study years before your time at university begins. If you've always felt a pull toward the mysteries of human behavior but never had a chance to dive in and see what a career in Psychology really means, Lite Regal's Summer Psychology Course will give you a taste of the many careers paths available. We'll explore how Forensic Psychologists help uphold the justice system and how clinical psychologists help their patients manage and heal from complex mental illnesses.
We'll learn about the kinds of psychologists whose work takes place outside of the therapy office, like the occupational therapists who study how people behave in professional environments. There are hundreds of exciting careers that come from a degree in Psychology, and we won't just talk about what those psychologists do every day: We'll give you an engaging, experiential, rich, and unforgettable study-abroad experience that will make your CV shine when the time comes to apply for top universities like Oxford, Durham, Edinbrugh, London and Cambridge. Lite Regal takes your summer course to the next level by blending lectures, workshops, experiments, new friendships, and exciting UK adventures to help you develop skills and experiences that transcend the classroom. Here you'll have the chance to think outside the box, express and develop your ideas, and channel your passions and skills to explore how the mind works. Together we'll learn the foundations of psychological theory and practice throughout history.
We'll dive in to the studies and discoveries that shaped what we know about the intricate human mind today. The field of psychology is ever-evolving, and we'll follow its path straight to the newest theories, research, philosophies, and careers that shape the myriad of exciting opportunities available to budding psychologists today. Cambridge and London are your classrooms, home to some of the world's most renowned Universities, delving into the kind of critical thinking and unique experience that prepares you to continue on to prestigious universities after high school. But you're also in one of the most culturally rich, lively, diverse, and exciting regions of the world: England! Our Events Team is ready to immerse you in the vibrant history, amazing attractions, and picturesque places that make England so special. You'll form friendships with students from all over the world as you dive into the real-life fantasy land at Harry Potter World, explore the wildlife and wild rides at Chessington World of Adventures, and immerse yourself in royal history at beautiful Windsor castle. England is rich in fun festivals, interesting traditions, intricate architecture, and wonderful people, and we offer a taste of everything during your stay here. Getting to step back in time to some of the places that shaped history can really make a travel experience come alive.
Lite Regal is devoted to showing you what England is all about: We'll take you to stunning structures like Kings College Chapel (started in 1446!) and Anglesey Abbey, where Lord Fairhaven's expansive collection of unforgettable paintings and decorations will give you a taste of what life was like as a nobleman. Famous gardens, rolling mountains and fields, incredible local cuisine, and of course, the bustling cultural hub of London are all a part of what make this beautiful country so unforgettable, and we'll explore a bit of all of it during your time here. When classes are over, we won't just send you back to your rooms, either! London and Cambridge are full of exciting activities at every hour of the day, so boredom here simply isn't an option. Use poles to propel yourself through lakes or canals in the traditional English sport of punting. Enjoy an afternoon of horseback riding, a relaxing film night, or sport options ranging from tennis to swimming. No experience goes unexplored on a summer course with us because we know studying abroad is so much more enjoyable when it's done in an environment of adventure, friendship, free thought, and, of course: when rigorous study is balanced with plenty of play!
For more information about Psychology as a 2 or 4 week Summer Course for UK or  International Students look here
https://www.literegal.co.uk/summer-school/courses-ages-15-18/psychology/