The Best Summer Schools In UK And How To Choose The Best One
Posted by

Date

5th January 2017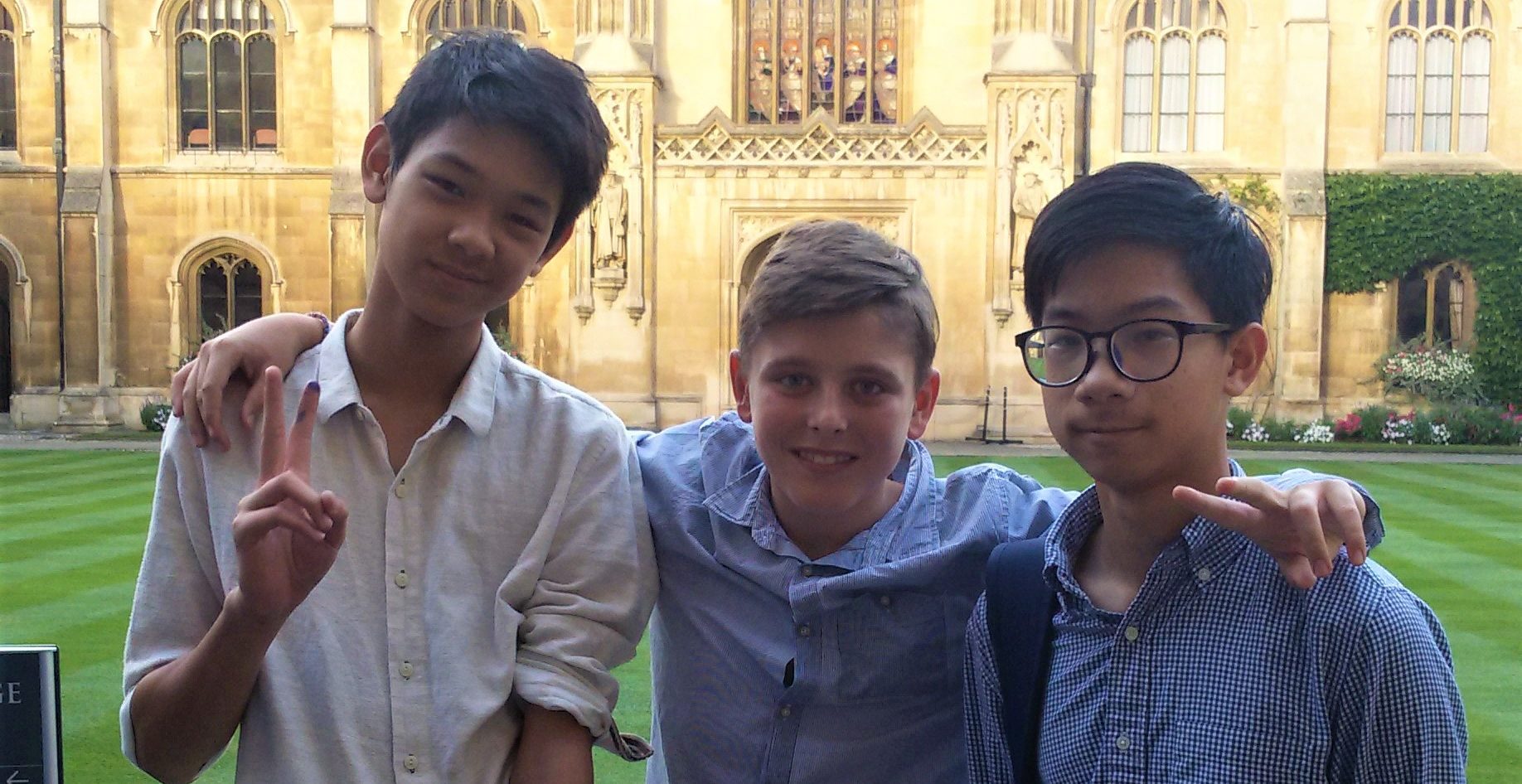 The Steps And Measures In Choosing The Best Summer School In UK
As the traditional Festive Season finishes, after Christmas is the traditional time that many parents and teenagers from all over the world start to seriously think of choosing the Summer School or Summer Camp they will attend. Many Summer Schools in UK open their applications and offer their courses to the public. The best Summer Schools in UK will fill quickly with the popular courses like Law, Medicine, Mathematics and Business filling fast.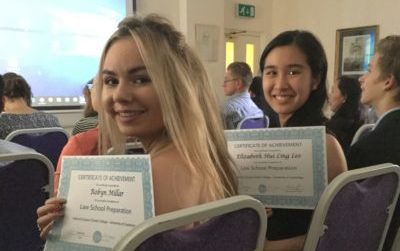 Summer School Offers A Wide Range Of Subjects
Summer Schools in UK traditionally offer choice in subjects not normally offered in High School and allow those students the unique opportunity to explore their subjects before making the critical choice of taking that subject at University. Most teenagers are not totally sure of the subjects they would like to study after High School and even if they are, many of the top subjects such as Medicine , Law , Engineering, Economics and Business are very competitive to get into.
Attending A Good Summer School Is Fun And You Also Learn
Added to the subject choice is also the competitiveness in getting accepted into the world's top and best Universities. Getting into these Top Universities takes "sweat" and hard work and also dedication on behalf of the student. These Universities are not only looking into good grades but also into the knowledge of the subject choice and commitment to that subject. A commitment is often shown by exploring and studying the subject choice out of the school time like Summer.
Attending and exploring your subject choice by reading articles and books or researching current advances in that subject on the internet will also be beneficial.
Further exploring your subject through part-time or charity work or internships is an excellent option to further your knowledge as well as show your maturity which would be crucial in being accepted at the interview or application stage in the University entry.
Attending a great Summer School in the UK is the best way to enhance your CV as well as extend your knowledge.
Of course attending the best Summer Schools in UK which are located on the College campus or University grounds is one of the best ways a student can totally immerse himself / herself in the subject. By attending classes / workshops and tutorials students taught by teachers at the top of their game will excel in their subject knowledge. The best tutors will also have teaching experience as well as worked in that field. They would be able to pass on their knowledge to the student in a coherent and easily understood way.
The Best Summer Schools In UK Are Often Academic In Content With Great Teachers
Universities are different from High Schools or Secondary Schools in that the classes and taught lessons are often followed by small tutorials where small number of students are put together with the teacher or lecturer in small groups that are impossible to "hide away from". These small groups are ideal breeding grounds to reinforce knowledge and ideas from peers and the teacher through exploration and discussion of the subject.
Mixing with like minded peers is crucial as knowledge is shared during tutorials and workshops. Teachers will in small groups ask students opinion on various subjects and methodologies as a way of testing students' knowledge and ability to explain their answers. Often there are no right answers or wrong answers - The teacher or tutor is only trying to probe the students' knowledge in thinking outside of the box by drawing knowledge from different inferences.
By doing this students will become more confident, independent and mature and be able to articulate their answers to questions in a confident way.
To Attend And Get Accepted By A Good And Prestigious Summer School In UK Takes Various Crucial Decisions
Attending a great Summer School in UK will act as a bridge and help reinforce and strengthen knowledge and is an excellent opportunity for 2 reasons:
To ensure that your subject choice is the right one before embarking on a 3-7 year University education.
To allow you to explore a different country – Summer Schools in UK offer trips and educational visits and often trips to various cultural and tourist destinations and help students to mix with other students of a similar age group.
Have Fun And Enjoy The Summer Through Learning And After Class Cultural Activities
LITE Regal Summer School In Cambridge And London
To summarise these are the questions and information that students should consider when choosing a Summer School:
Choose The Country And Choose The City
The United Kingdom and USA are traditionally the hosts to the best Summer Schools. No wonder! Looking at the QS world ranking for 2018 look at the Universities and countries they are located in:
2018 / 2017
| | | | |
| --- | --- | --- | --- |
| 1 | 1 | MASSACHUSETTS INSTITUTE OF TECHNOLOGY (MIT) | US |
| 2 | 2 | STANFORD UNIVERSITY | US |
| 3 | 3 | HARVARD UNIVERSITY | US |
| 4 | 5 | CALIFORNIA INSTITUTE OF TECHNOLOGY (CALTECH) | US |
| 5 | 4 | UNIVERSITY OF CAMBRIDGE | UK |
| 6 | 6 | UNIVERSITY OF OXFORD | UK |
| 7 | 7 | UCL (UNIVERSITY COLLEGE LONDON) | UK |
| 8 | 9 | IMPERIAL COLLEGE LONDON | UK |
| 9 | 10 | UNIVERSITY OF CHICAGO | US |
| 10 | 8 | ETH ZURICH (SWISS FEDERAL INSTITUTE OF TECHNOLOGY) | CH |
LITE Regal Education and its Summer Schools are located in London UCL University College London and Cambridge and are fully residential allowing students the opportunity to live and learn within one of the respective colleges of the of London University or Cambridge depending on the location choice taken by students. Depending on the location choice and subject the courses are fully residential within one of the Colleges of the London or Cambridge. This allows students to explore their subject choice and be accommodated in one of the Colleges of Cambridge or London University.
Choose Your Subject Based Upon Your Interest Or Intended Interest To Study At University Level
LITE Regal Summer School offers a huge range of subjects and is always adding more and modernising its courses to be in line with everyday technology and developments. Put in short, LITE Regal courses are constantly evolving to ensure that they are interesting to the students whilst still giving students the essential skills and knowledge of subject matter and the aspiration and confidence before an application to "Top" University.
Choose A Summer School In UK With Top Tutors With Interesting And Inspiring Workshops
LITE Regal offers academic excellence and since 1993 is evolving its courses to teach students what they need to know in a coherent friendly and fun way.
LITE Regal Education and Summer School in UK chooses the best tutors most of whom are graduates of the top Universities in the UK. They are hand picked and are expert and the top of their game with a knowledge and know how to teach you all the information you need in a concise and interesting way. In short, lessons are fun and enjoyable.
Choose A Summer School In UK With Small Groups And Tutorials
In LITE Regal Summer School each class has a maximum of 10 students and is small allowing the student to absorb the information without being distracted. Tutorials and workshops are developed to reinforce that knowledge in a practical and important manner.
Choose A Summer School In UK With A Mix Of Nationalities And Ensure No Nationality Dominates That Summer School
LITE Regal Summer School is well attended by over 60 nationalities and LITE Regal Summer School ensures that the Summer School is not dominated by nationalities from one country, this way students are able to learn and mix together as well as learn from each other.
Choose A Summer School In UK With Field Trips And Guest Speakers
LITE Regal Summer School has incorporated important and tried and tested field visits to top companies and Government Institutions where students are able to explore their subject choice outside of the classroom. This unique experience is essential in allowing the student not only to have an academic knowledge in the class but also to ensure that this is the career they would like to focus on, by visiting companies students will have a unique perspective on their subject.
For example the Business students attend and visit Google Campus as part of the Business Enterprise course. They listen to guest speakers who are Entrepreneurs themselves.
Choose A Summer School In UK That Is Accredited
The British Council and BAC (British Accreditation Council) are two of the largest Government Recognised Accreditation Boards that regularly inspect UK schools. LITE Regal Education is an approved BAC school which means that students can be assured of quality. All facilities including quality of teaching, accommodation, safety and welfare of students are continually being monitored. Also if the student is from outside the EU(European Union) then LITE Regal would be able to secure a short term visa to enable the student to study in the UK as the UKBA (UK British Border Authorities) recognise a BAC inspected school as a mark of quality and standard.
Choose A Summer School In UK That Puts The Greatest Importance On The Security And Welfare Of The Student
LITE Regal puts the utmost importance on the security and welfare of the 13-18 year old students. All accommodation has a staff member and the campus and accommodation has a porter that ensures that unauthorised guests are not allowed. Students carry LITE Regal Summer School ID cards that show they are authorised members of the school. Students can go out only in groups with other students and all students and parents are given a 24 hour emergency contact number to ensure that students and staff are contactable at all times.
Choose A Summer School In UK With Great And Interesting After Class Activities
With Lite Regal Summer School After Classes end at 3:30pm everyday Students will have a choice of After Class Act Activities.
Each Student is given a Choice of Activities they would like to participate in
Everyday of the Summer School there is a Choice of
Sporting Activities - Lite Regal has Many sporting activities
Tennis
Football
Trampoline
Volleyball
Frisbee + more
Non Sporting Activities
Cultural Excursions  - Visits to Museums
Artistic Workshops - Clay modelling
Digital Photography
Landscape Painting
Shopping
Or Simple Stay in To chat
LITE Regal Summer School has a whole host of activities after school to ensure that students are well entertained and enjoying their summer course with us. From punting along the river Cam in Cambridge to attending Shakespeare Festival and plays. A host of sporting activities take place from tennis, football, frisbee, volleyball, archery and horse riding to evening 10 pin bowling. For those not much interested in sport there are PC gaming sessions, and relaxing picnics as well as digital photography and life painting and in the evening a trip to the cinema to ensure that students are always entertained. LITE Regal has one of the best and most varied after class activities on offer out of all the Summer Schools. Importantly students are given choices in what they want to participate in.
Choose A Well Priced Summer School In UK With A Transparent Offering. Are All Meals Provided And Are All Meals On The Campus?
LITE Regal Summer School is priced at £3995 with many students attending the 4 week course at £7350. For this, accommodation is on campus, all meals eaten within the College campus and all lectures and all activities are included. The only thing the student needs is a small amount of pocket money to buy snacks or presents if they wish once they arrive on campus.
LITE Regal also offers a scholarship for those students looking for financial aid.
In 2018 Lite Regal Summer School will offer a similar number of scholarships as 2017.
LITE Regal Education
"Inspiring and motivating students to reach their potential"