2 WEEK COURSE
Dates 2022
Fees
Residential: £4795
Non-Residential: £3750
4 WEEK COURSE
Choose 2 different courses and / or locations.
Dates 2022
Fees
Residential: £8950
Non-Residential: £7195
6 WEEK COURSE
Choose 2-3 different courses and / or locations.
Dates 2022
Fees
Residential: £12350
Non-Residential: £10725
REQUEST SUMMER SCHOOL BROCHURE
TUTOR
Rebecca Keating
Medicine MBBS BSc - University of St. Andrews
COURSE HIGHLIGHTS
Location: London, Cambridge
Academic: Principles Of Chemistry, Exothermic and Endothermic Reactions, Inorganic Compounds
Industry link: Field Visits To Plants Near the Area
Outcome: Enhance your CV, academic broadening and knowledge
Awards: Certificate awarded upon completion of the course, graduation ceremony
Tutors: Highly qualified tutors, specialists in their field, educated at top Universities
Social Programme: Exciting social programme including 3 coach trips
MEDICAL BIOLOGY SUMMMER COURSE FOR 15 TO 18 YEAR OLDS
This course is Ideal for those who are interested in field of Medical Biology and those taking Biology at 'A' Level of and those wishing to Study Medicine and or Biology at a Top University in the UK or abroad.
Lite Regal Summer School Medical Biology course is available in Cambridge or London and is an exceptional course often taken in addition to the Medical Preparation Course and those students interested in Science.
Lite Regal Education and it Summer School by introducing Top tutor and Ground breaking workshops and lectures and tutorial will take all those 15 to 18 year old students from High School / Secondary School to a much higher understand of Biology .
Lite Regal's two-week medical biology course aims to introduce 15-18 year olds to the  study of medical biology.
This versatile program is aimed for students that are considering medicine and/or biology as majors to take in University. Students are given an overview on topics discussed in both medicine and biology, helping develop and foster a greater understanding of the theory behind medicine. Students will engage in lecture and laboratory activities that help build confidence and knowledge on the subject matter. The topics are to facilitate students' abilities to apply the concepts covered to actual applications, provided with supplementary materials for you to get ahead among your peers.
Lite Regal's Summer School program is a holistic one, and offers cultural and social growth aside from intellectual growth. Students that want to learn a versatile course and make the most out of their summer are enjoined to take this program.
The Medical Biology Course is a UNIQUE 21st Century Course. You will learn about the cellular and genetic causes of major medical disorders such as cancer, psychiatric syndromes, autoimmune diseases, genetic disorders, as well as develop your knowledge of stem cell biology. You will study how major human diseases develop and explore the various ways in which medical disorders can be treated.
Above all and different from other Summer Schools this course has practical and exciting workshops usually in the afternoon where in groups or individually aided by the tutor you will learn about cutting edge advances in 21st Century Medical Biology. For instance you will do microscope work were you will study human and also animal cells and learn about cell Structure and cell mutations and the importance of mutations in genetics and how these cell disorders can lead to cancer or other diseases. Also You will learn how modern Drugs can tackle these 
disorders.
The bulk of the program will deal with topics regarding medical biology and its fundamental subjects. Topics are based on lessons that are typically taught in regular school semesters, with additional lessons to broaden the students' perspectives.
Each day of the program will be composed of a morning and an afternoon session. The morning sessions will focus on lectures, while those in the afternoon will be laboratory workshops related to the said lectures. Workshop activities may either be done in groups or individually, depending on the nature of the activity. Debates, class reports, and group brainstorming sessions are some of the activities that may occur during the afternoon sessions.
Lite Regal's Medical Biology Summer School Program bridges learning within the classroom and real life by letting students take field trips. These field trips will let those enrolled in the program have a glimpse of some of the future careers in the UK if one pursues the field.
Sample Academic timetable
Morning:

Lecture on the history of biology and medicine. Must include important advancements in medicine and biology by Ancient Traditions, Hippocrates, Aristotle, William Harvey, Vesalius, Rudolf Virchow, Anton van Leeuwenhoek, Robert Boyle, Alexander Fleming, Robert Koch, and James Watson, Darwin's theory of evolution, and among others.

Afternoon:

Workshop: Students are given two packs of pictures: one pack contains pictures of scientists discussed in class while the other pack contains their discoveries/inventions. This can be done in as many groups as the instructor deems appropriate.
Morning:

Topic: Introduction to Living Systems
Lecture on the study of biology and its genetic approach.

Afternoon:

Laboratory Workshop: Students are to be grouped in fours in which observe growth of molds in foods. Each group is given three different kinds of food. Each kind of food is divided into three. A total of nine samples will then be available for the experiment. Three out of nine samples will be cooked and then each placed in zip-top bags labeled appropriately with the kind of food, the conditions, and the environment. Another three samples will be sprayed lightly with water and then each placed in zip-top bags with appropriate labels. The last three samples will be each placed in zip-top bag as is and then labeled. One from each of the cooked, wet, and dry samples will be placed inside a refrigerator. Another from each of the prepared samples will be placed in a dark place, and the last three will be placed in a sunny area. Ask the students to monitor and observe their samples for the week. They will be required to report their observations.
Morning:

Topic: Cellular/Molecular Biology
Lecture on the theories of cellular and molecular biology. Includes discussion on plasma membrane, cell wall, cell interactions, cell signaling, cell cycle, cell death and cell renewal, nucleic acids, structures of DNA and RNA, genome structure, replication of DNA, development and causes of cancer, and the likes.

Afternoon:

Laboratory Workshop: Students are to be grouped in pairs in which they are to extract DNA from a banana. Each pair is given half of a banana, half a cup hot water, a teaspoon of salt, half teaspoon liquid dishwashing soap, resealable zip-top bag, very cold rubbing alcohol, coffee filter, narrow glass, and a wooden stirrer. The banana is to be mushed in the resealable bag until all the lumps are gone. The hot water and salt is mixed in the cup and then poured into the bag. Dishwashing soap is added next. Contents are gently mixed avoiding making too much foam, and then poured into the coffee filter placed in a clear glass cup. After all the liquid drips down the cup, the coffee filter is removed and discarded. The cold alcohol is added slowly forming a layer on top of the banana mix with the glass cup tilted. After the alcohol layer is set up, wait for a few minutes until bubbles and cloudy material moving around the alcohol is observed. The wooden stirrer is used to poke and gather the cloudy stuff in the alcohol layer. Ask the students what they observed.
Morning:

Topic: Human Physiology
Short review on the basic concepts of the general anatomy of the body and the composition of the blood. Lecture includes introduction to the central nervous system, respiratory system, gastrointestinal system, renal physiology, and reproductive system.

Afternoon:

Laboratory Workshop: Students are grouped in pairs in which they are required to assess the structure of a lung and observe how structure relates to function. Before doing the experiment, students are required to identify the parts of the respiratory system – trachea, bronchi, vessels, pleural membrane, and the pericardium. Students should inflate the animal lung using rubber tubing and a foot pump. The partner should observe how they respond. If the larynx is still attached to the lungs, students should try forcing air through whilst whistling squeezing it tight. The students are required to discuss how similar the sound produced is to the noise that animals make. They are then required to cut a small piece of the spongy lung tissue to examine more closely and then dropped into a beaker of water. Ask the students to observe.
Morning:

Topic: Inorganic and Organic chemistry
Short review on the atomic structure, chemical bonding, molecular structure, and on acids and bases. Lectures will include basic organic chemistry, and the chemistry of biomolecules.

Afternoon:

Outdoor activity: Students are taken to a chemical processing plant —may it be food, pharmaceuticals, etc. Students must observe how certain compounds can be extracted in the processing of the company's product. Students are to take note of the processes applied and the equipment used to process them. Students are encouraged to ask questions about the importance of obtaining these compounds for the production of certain products, and to engage with the company's representative.
Morning:

Topic: Pathology
Review on the basic terms and definitions used in pathology. Lecture on the causes and mechanisms of cell injury, acute and chronic inflammation, tissue renewal and repair, hemodynamic disorders, and the application of pathology in understanding diseases.

Afternoon:

Field activity: Students are taken into a hospital trip. They must observe how the diagnostic laboratory services are performed. They are encouraged to ask questions to the hospital's representative regarding the application of pathology in understanding diseases.
Morning:

Topic: Biophysics
Lecture on biophysical methods – basic principles and applications. Includes spectroscopic techniques and hydrodynamic methods.

Afternoon:

Laboratory workshop: Students are grouped into three and are required to perform experiment on the determination of viscosity. Three 100-mL graduated cylinders are to be filled with different fluids: water, vegetable oil, and handwashing soap. The heights of the fluid in each cylinder are measured. Three blocks of clay are weighed and molded into spheres. The diameter of the spheres is also measured. Individual balls are then dropped into graduated cylinders at the same time. Students must take note and record the time it takes for the ball to hit the bottom of the glass in each liquid. They are required to calculate the velocities of each ball in each liquid based upon the height of the liquid and the time. After calculating, they are to rank which is the most viscous among the three.
Morning:

Topic: Biochemistry
Lecture on the overview of amino acids, proteins and carbohydrates. Includes enzyme classification, hormones, and sources of vitamins.

Afternoon:

Laboratory workshop: Students are grouped into three and are to perform a simple enzyme experiment to determine papain. Each group is given a meat tenderizer, gelatin, test tubes, and distilled water. A gelatin solution is prepared and cooled to room temperature. Meat tenderizer is poured into one of the test tubes until filling approximately 0.5 cm of the tube. Label this tube. No meat tenderizer is poured in the other tube. Each test tube is filled with 5-mL gelatin solution, mixed gently, and then submerged in an ice bath. The students are required to note the degree of gelatinization and then asked to determine which of the tubes contain papain.
Morning:

Topic: Medicinal Chemistry and Pharmacology
Discussion on the definition and scope of medicinal chemistry, and principles of drugs and their effects on the function of living systems.

Afternoon:

Classroom Workshop: Students are grouped into five. They are required to list at least ten (10) types of drugs, determine its effects in the human body, and how these drugs work at the molecular level. Ask them to present these in class.
Morning:

Topic: Toxicology
Lecture on the definition, scope, and different branches of toxicology. Includes dose-response relationship, measuring toxicity and its mechanism, and determining toxic agents.

Afternoon:

Classroom activity: Students are required to watch the iconic children's film, "Snow White and the Seven Dwarfs". After the film, ask the students to hypothesize why Snow White ended up in a coma after biting the apple.
By the end of two weeks, this course aims to achieve the following outcomes:
Understand the fundamental principles of medical biology
Develop critical thinking and scientific reasoning
Able to understand and interpret data in research findings
Explain the structure, organization, function, genetics and metabolism of living matter in molecular terms
Able to relate to issues such as stem cell research, global warming, cloning, gene manipulation and the likes
The course aims to foster a positive attitude towards the subject matter, and to inspire students to pursue higher studies on the field.
Lite Regal not only provides academic opportunities for students, but cultural ones are present as well. Our classes are taught by esteemed professionals who have a strong grasp of the subject matter. The program gives several personal and academic benefits for those who choose to enroll:
Develop critical thinking and scientific reasoning.
Broaden current knowledge on biology and medicine.
Develop interpersonal skills in different social settings.
Interact with peers of varying cultural and ethnic backgrounds.
Improve study skills in various stimulating situations.
Become more competitive in learning with challenging workshops and activities.
Experience the medical biology environment in London through field trips.
Get a glimpse of life in university at one of London's most prestigious colleges
Experience first-hand studying within one of the colleges of either Cambridge University or London University.
The LITE Regal Summer School isn't all about work! Our dedicated Events Team has created an exciting action packed social programme to complement your studies to ensure you have as much fun as possible, make friends and get the most out of your stay with us.
Please visit our activities page for more details: Cambridge  London
Cultural Excursions
Excursions take a full advantage of an excellent transport network both from London and Cambridge, giving you a real taste of life in England.
Destinations can include: Harry Potter World, Windsor Castle & Eton College, Oxford, Brighton, Chessington World of Adventure.
After School Activities
There is so much going on in London and Cambridge and we don't think you'll be bored. After classes you'll have a range of activities to enjoy too.
Here are a few examples of the kind of activities you might have the opportunity to enjoy this summer:
visiting London Eye, Madame Tussauds or the famous Houses of Parliament, film nights, punting down the river, visiting a West End Theatre, themed parties, sports including tennis, swimming, dancing and many more.
Free Time
We understand that students will want some free time to relax, attend to personal administration and contact their families. Some free time will be provided for rest and relaxation, however, we believe the most valuable experience to the student is a fully immersive, packed programme of activities and so students should expect to be engaged in team activities for the majority of time.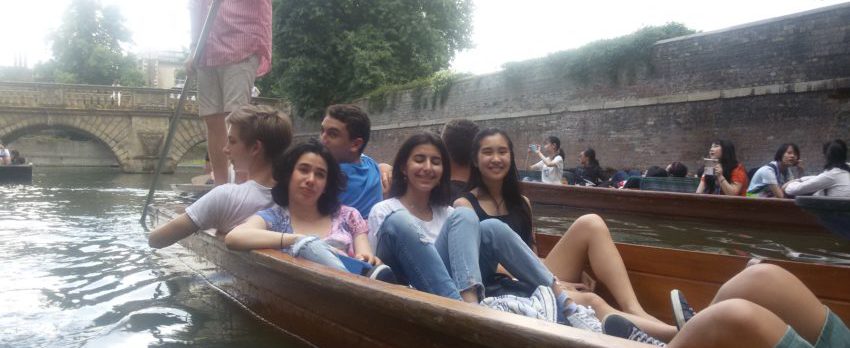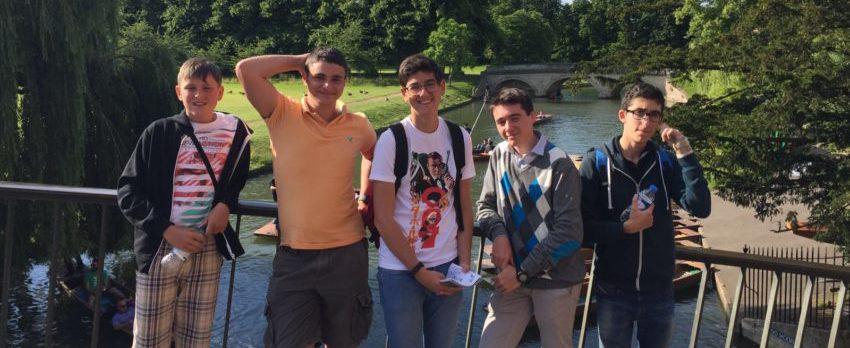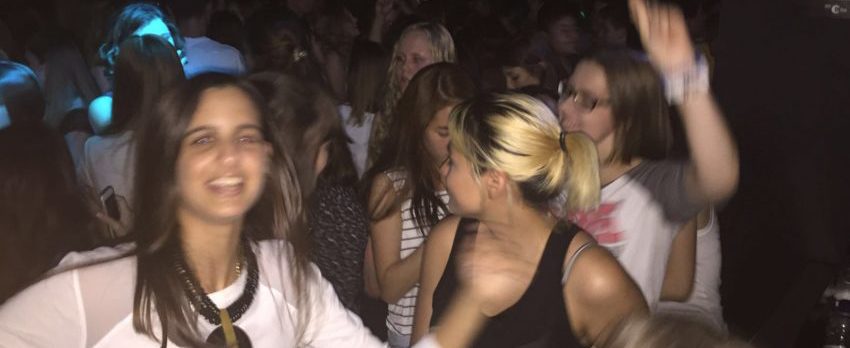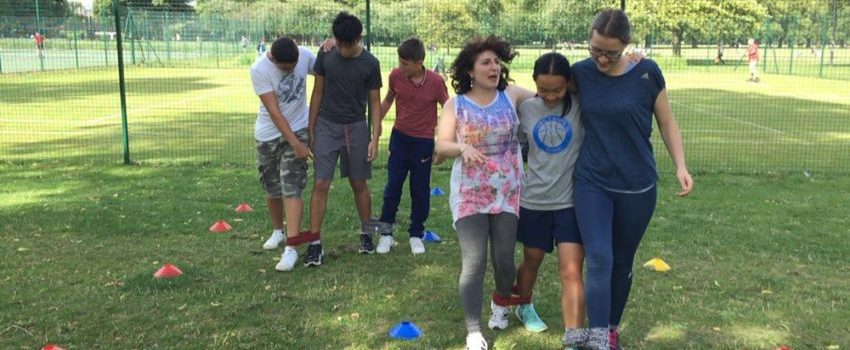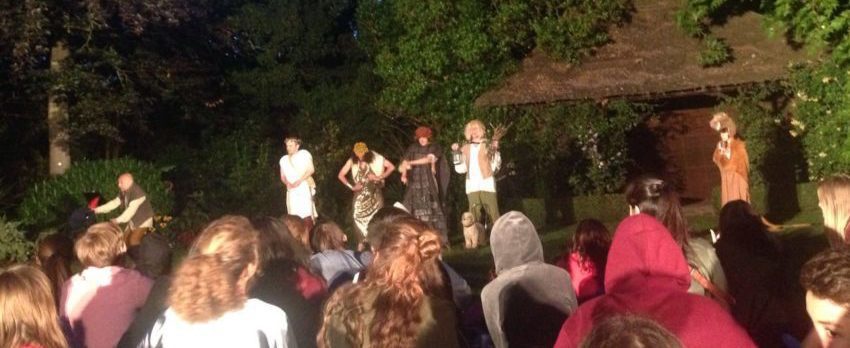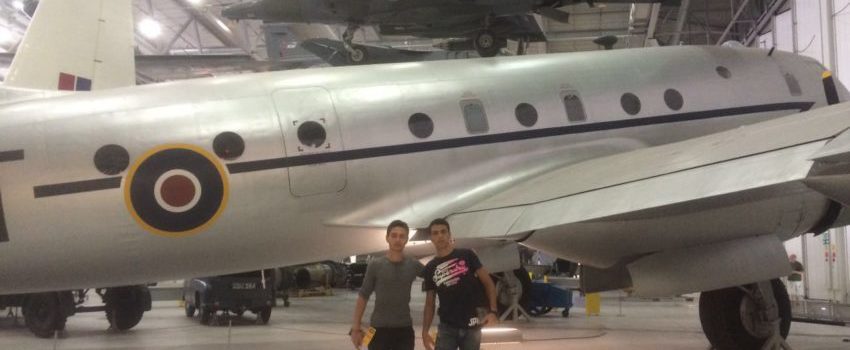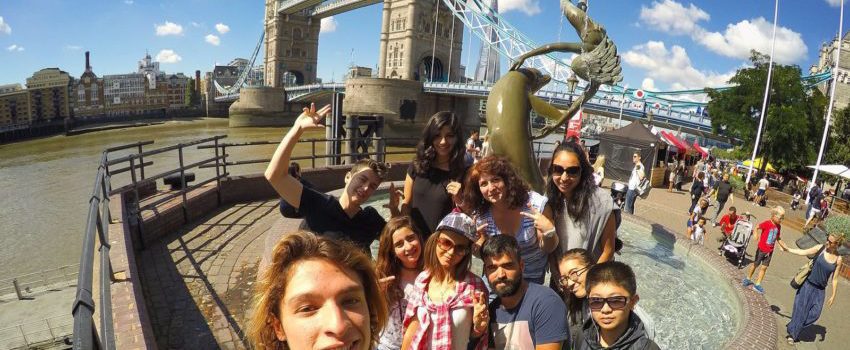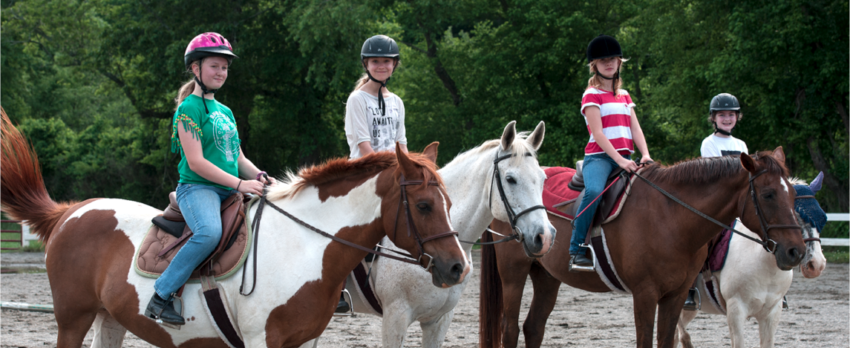 You will be accommodated in one of the College campuses. You will be allocated a room, usually sharing a twin room with another student of the same gender. Typically students will be accommodated on single-sex corridors or floors, with staff members and mentors always available on site. Living all together is a great way to make friends and sample the university lifestyle, as the welcoming environment allows you to develop a sense of community.
Breakfast and lunch is served and eaten in the College dining hall, which provides a bright and comfortable space for communal meals. Students will enjoy a varied and healthy diet: all meals are freshly prepared and special diets can be catered for with advance notice. A three-course dinner is provided daily either in the College dining hall, or in various restaurants as part of the social programme.
Safety and Security on Campus
Students will be overseen by our course leaders and residential staff to classes and activities, who ensure that students are looked after pastorally and socially during their programme and are available to assist students at any time of the day or night.
All students will be issued with emergency contact details for staff members and will be given a full safety briefing on arrival.
LITE Regal Summer School offers a safe and secure environment that is staffed 24 hours a day, 7 days a week by our friendly and professional team. We have a dedicated team of Managers, Teachers and College Mentors. The welfare of our students is our main priority at all times and our staff specialise in the pastoral care of older teenagers.
Management Team
Our Management team is headed by the College Principal, who takes responsibility for the daily running of the college, and supervises the Academic Programme. The Social & Welfare Manager takes charge of the Social Programme and is supported by a team of College Mentors, who ensure everyone is happy, safe and having fun.
Working together, our Managers ensure that every aspect of the college runs smoothly, safely and offers every student the chance to participate fully.
College Mentors
Our Mentors are key members of staff who support and assist our students within the college accommodation and throughout the Social Programme. Our team of College Mentors work with our Social & Welfare Manager in organising the college's social events and excursions, as well as accompanying students into campuses and during day trips. They are approachable and caring, ensuring that all students get involved in the life of the college.
Students must fulfill the following requirements before acceptance to the program:
Must be interested in life sciences especially medical biology
Must have critical thinking and reasoning.
Must persevere and work diligently on lectures and workshop activities.
Must show enthusiasm in participating with a group—whether it be for workshop activities or for social events.
The cost of one LITE Regal Summer School programme is £3,995 and includes the following:
Tuition
Over 40 Hours Of Tuition Over Two Weeks
All Course Materials
Guest Lectures And Industry Visits
Academic Reports And Certificates
Social Programme
Wide Range Of Afternoon & Evening Activities
3 Coach Excursions To Various Parts Of UK
Graduation Party
Living
Accommodation On The University Campus
Breakfast, Lunch And Dinner
Free WiFi (subject to availability)
Bed Linen & Towels Provided
Plus
LITE Regal Welcome Pack
T-Shirt
Souvenir
Applying online is the fastest way to secure your place on one of our courses. Please note that a deposit of 15% of course fees or full payment is required when submitting your online application. We cannot process the application until at least the deposit has been received. If for any reason we cannot offer you a place, any fees you have paid will be refunded.
As the places are limited we recommend you to settle the remaining balance for your course as soon as possible. The remaining balance is due no later than 60 days prior to the start of the course.
Please click the link below to get started with your application: You will need to select the course(s) and dates you wish to study with us.
If you would like to, you can apply for one of our courses via paper application form, which can be downloaded by clicking the link below. A deposit of 15% of course fees or full payment is required to accompany your application form. This can be paid by credit / debit card, bank transfer or cheque. Our bank details are provided on the form. We cannot process the application until at least the deposit has been received. If for any reason we cannot offer you a place, any fees you have paid will be refunded.
As the places are limited we recommend you to settle the remaining balance for your course as soon as possible. The remaining balance is due no later than 60 days prior to the start of the course.
Please complete the application form providing as many details as possible and send it back to us in one of the following ways:
by email to:
admissions@literegal.co.uk
by post to:
LITE Regal Education, Berkeley Square House, Berkeley Square, London W1J 6BR, United Kingdom