2 WEEK COURSE
Dates 2020
Fees
Residential: £3995
Non-Residential: £2950
4 WEEK COURSE
Choose 2 different courses and / or locations.
Dates 2020
Fees
Residential: £7350
Non-Residential: £5595
6 WEEK COURSE
Choose 2-3 different courses and / or locations.
Dates 2020
Fees
Residential: £9950
Non-Residential: £8325
REQUEST OUR BROCHURE
Please fill out the form below to start downloading
TUTOR
Dr Paul Pattison
Creative Writing Tutor
BA, MA, PhD Creative Writing Lecturer Anglia Ruskin University (Cambridge)
COURSE HIGHLIGHTS
Location: University College London (UCL), University of Cambridge
Academic: Creative Writing Techniques, Critical Thinking and Communication Skills
Industry link: Field visits to Poets Cafe, The Royal Literary Society, The Poetry Library
Outcome: Enhance your CV and improve your academic knowledge to broaden your horizons
Awards: Certificate awarded upon completion of the course at the graduation ceremony
Tutors: Highly qualified tutors who are specialists in their field and educated at top Universities
Social Programme: Exciting social programme including 3 group trips
CREATIVE WRITING SUMMER COURSE FOR 15 TO 18 YEAR OLDS
Are you interested in:
being immersed in a culture of writing
learning how to improve your writing skills and how to become a better and more critical reader
ways of thinking about writing that can be strong and purposeful and develop your creativity
being taught by a literary heavyweight and being surrounded by students whom have similar passions  that you are able to absorb from
Then this course is for you! This course is designed for students of all levels that have a passion for writing. By immersing students with similar interests and goals together students can learn to further their writing skills and explore their creativity. This course covers the main techniques of creative writing and is mainly workshop driven in small groups followed by classroom tested teaching techniques.
Why Choose LITE Regal
This course enables aspiring writers to start on the path to professional practice and is equally useful for anyone interested in improving their creative and critical thinking and communication skills.
World class tutors / lecturers majority of whom are Oxbridge or London University educated will teach you an exciting creative writers programme. This academic immersion and an exciting social programme will allow you to mix, make new friends and enjoy your summer with us.
The programme will include guest speakers and unique field visits to places such as the Poets Café in Covent Garden, The Royal Literary Society, The Poetry Library in the South Bank, to inspire literary students.
Each student enrolled on this course will be given a membership to the prestigious Royal Society of Literature for 1 year as part of the course.
Students will be exposed to various forms of creative writing, such as short fiction, poetry and drama. Students also experiment with writing in these genres. The class is usually comprised of technique and style discussions, reading assignments and writing exercises. Students are introduced to the concept of a writing workshop, wherein they share pieces with peers in order to give and receive positive feedback.
This course encourages the developmental stages of creative work in a whole range of written forms and genres, and allows students to explore how writing is crafted in order to express individual visions.  The course will help you develop and extend your writing skills and creativity in fiction, poetry and screenwriting. It balances the teaching of various aspects of craft with an exploration of how personal preoccupations can be given their own voice and communicated effectively. This process of discovery will inevitably examine and refer to published examples, developing students' critical and analytical skills, in order to apply them to their own work.
This course will include:
Introduction and exploration of Creative Writing
Introduction to the various forms of writing such as short fiction, poetry, drama, screenwriting, journalism and web content
Principles of Creative Writing: You will learn to become expert reader and be aware of the basic techniques of literary expression, including narrative strategies, genres and aesthetics. You will become more self-aware, craft-conscious and self-critical. As important as learning how to write is the ability to evaluate and rewrite. You will recognize that creative writing is never simply descriptive or imaginative. Creative writing also involves ideas, themes, questions and arguments.
Essentials of plot development, character development
experiment with various ways of generating ideas for creative writing and also different writing techniques such as characterisation and narrative building
Classroom tested teaching techniques:

imitation or parody;
dialogue with a published passage;
developing a character;
a daisy chain in which succeeding students build on preceding students words;
small groups;
and, close reading in order to develop a keen sensitivity to a writer's ideas, themes, language and approach.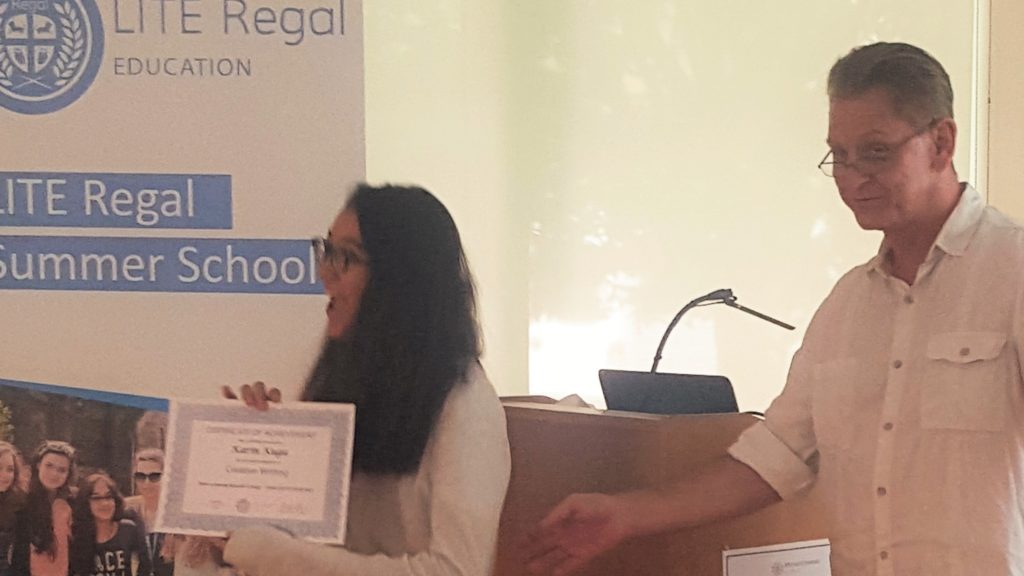 You will be asked to create a portfolio of your work done in workshops and classes during the two-week course. This portfolio will be a fantastic sample to use to show your abilities to your chosen university or future employer. You will be required to create one 15-20 page short story or a series of short stories as well as participate in weekly writing exercises.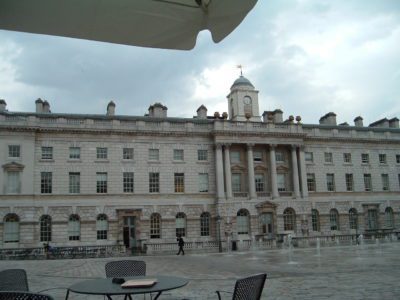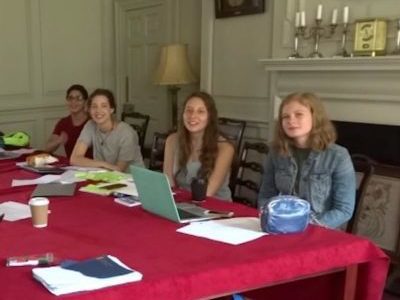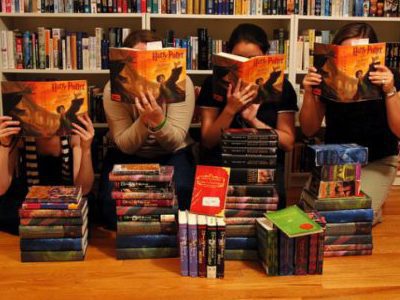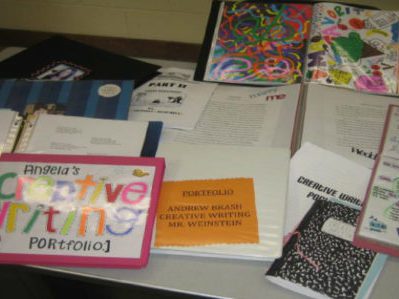 By the end of this course, you will be able to:
use a variety of strategies to generate ideas for creative writing
understand and use certain writing techniques in your own writing
be more confident experimenting across a range of different types of creative writing
be influenced by a wider range of published stories, writers and books
critique others' writing with more focus
have a more developed sense of your own writing voice
have read and discussed a selection of work by at least 5 different published writers and responded to this selection in workshop discussion and in writing in a reader-diary of 1000 words minimum, in which there is evidence of developing critical methodology and integrating
have created a portfolio of at least 1600 words of your own creative writing
For the first week of the course there will be a little bit of homework, designed to encourage, inspire and stimulate critical thinking. This could be watching a film, reading a scene from a play or a short story to discuss the following week. You should also expect to do writing exercises in your free time, as practice is the only way to improve.
As well as the above Lite Regal has teamed up with literary societies to provide our young students with a visit to places of inspiration for writers. Visits will include trips to the Poet Library and the Poetry Café where our students will be able to engage in discussions as well as hear other students / public stories.
For the Creative Writing Course (2020) Lite Regal has confirmed a visit to Royal Society of Literature. Students will be inspired with guest speakers and generate ideas during these field visits.
LITE Regal Summer School will be an experience to remember. You'll develop personally and academically as you are inspired, challenged and supported. From the programme you can expect to:
gain invaluable insight through workshops that could prove advantageous in your future University application and career choice
find out about various forms and principles of creative writing, which are not necessarily taught at school but could be perfect for you to study at University
develop critical solving skills
make new friends from all over the world
learn from world-class academics and researchers at a University ranked second best in the world
consolidate and develop your current knowledge of creative writing
improve your study skills whilst working in a range of stimulating environments
develop your practical skills as well as your theoretical knowledge
work in teams to develop your interpersonal and organisational abilities
enjoy LITE Regal experience
The LITE Regal Summer School isn't all about work! Our dedicated Events Team has created an exciting action packed social programme to complement your studies to ensure you have as much fun as possible, make friends and get the most out of your stay with us.
Please visit our activities page for more details: Cambridge  London
Cultural Excursions
Excursions take a full advantage of an excellent transport network both from London and Cambridge, giving you a real taste of life in England.
Destinations can include: Harry Potter World, Windsor Castle & Eton College, Oxford, Brighton, Chessington World of Adventure.
After School Activities
There is so much going on in London and Cambridge and we don't think you'll be bored. After classes you'll have a range of activities to enjoy too.
Here are a few examples of the kind of activities you might have the opportunity to enjoy this summer:
visiting London Eye, Madame Tussauds or the famous Houses of Parliament, film nights, punting down the river, visiting a West End Theatre, themed parties, sports including tennis, swimming, dancing and many more.
Free Time
We understand that students will want some free time to relax, attend to personal administration and contact their families. Some free time will be provided for rest and relaxation, however, we believe the most valuable experience to the student is a fully immersive, packed programme of activities and so students should expect to be engaged in team activities for the majority of time.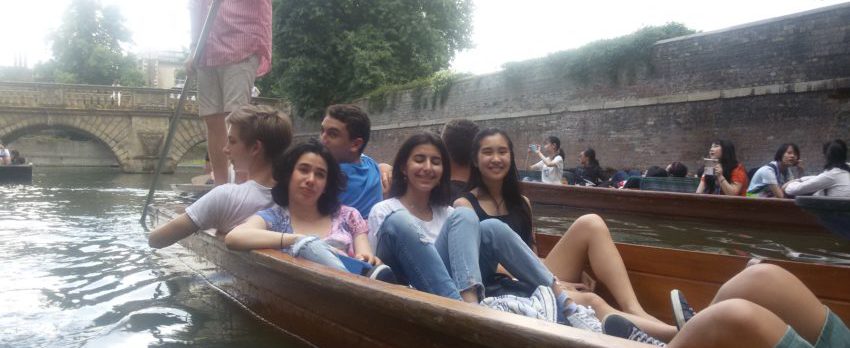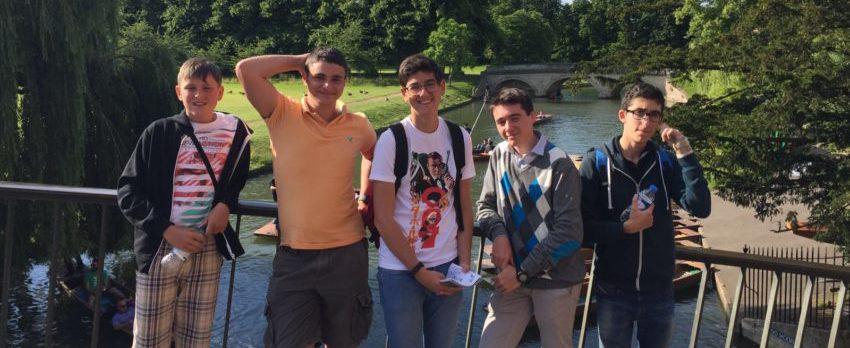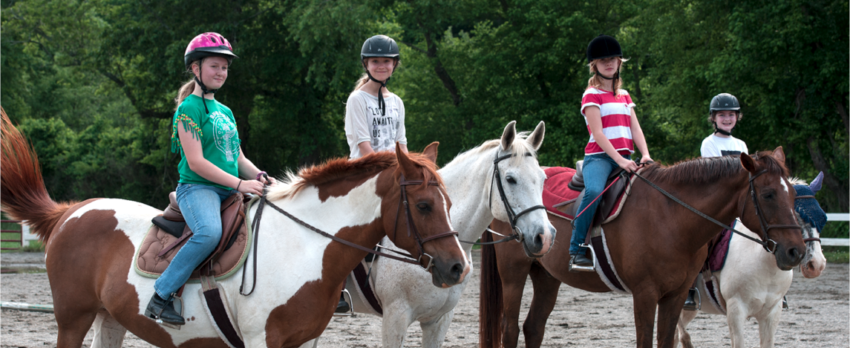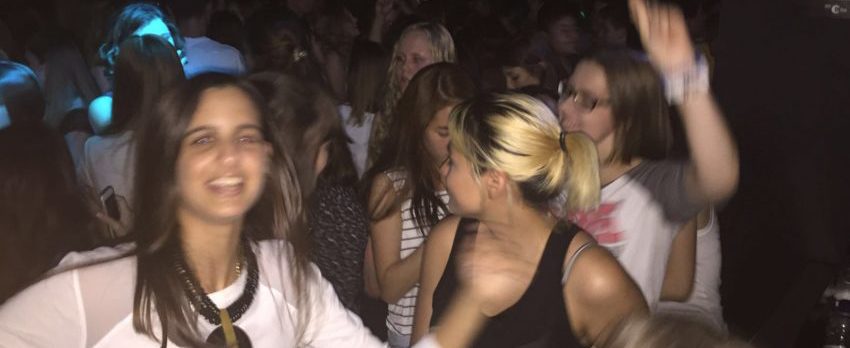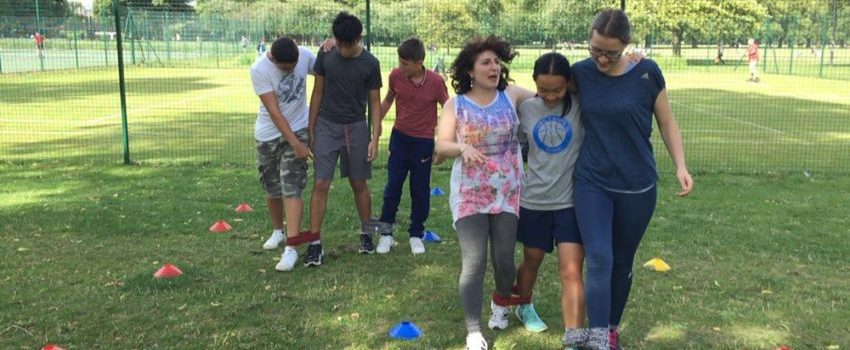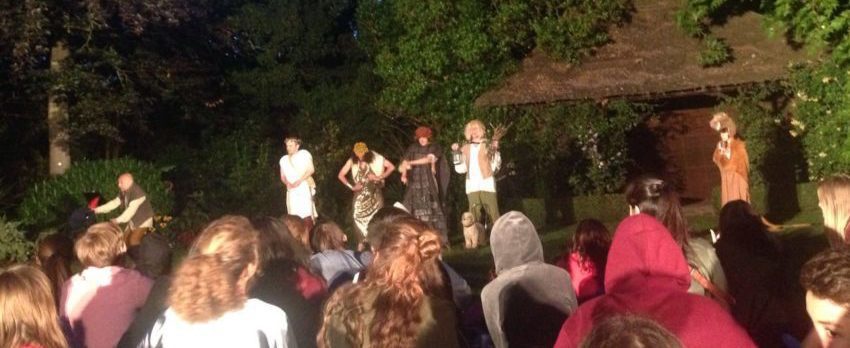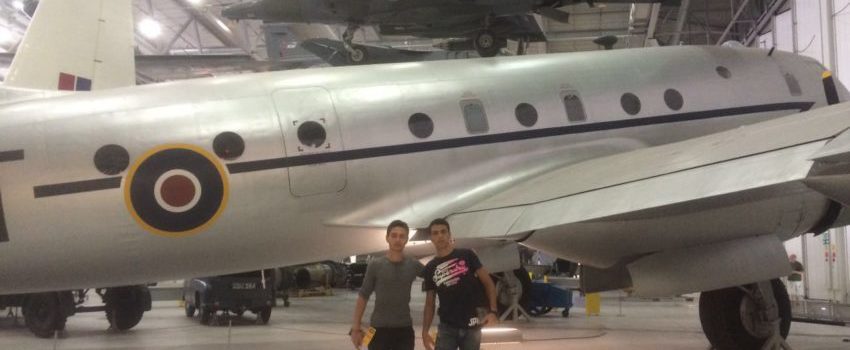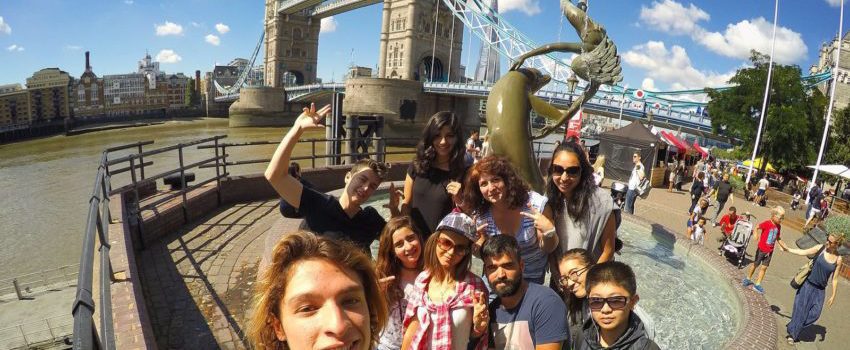 You will be accommodated in one of the College campuses. You will be allocated a room, usually sharing a twin room with another student of the same gender. Typically students will be accommodated on single-sex corridors or floors, with staff members and mentors always available on site. Living all together is a great way to make friends and sample the university lifestyle, as the welcoming environment allows you to develop a sense of community.
Breakfast and lunch is served and eaten in the College dining hall, which provides a bright and comfortable space for communal meals. Students will enjoy a varied and healthy diet: all meals are freshly prepared and special diets can be catered for with advance notice. A three-course dinner is provided daily either in the College dining hall, or in various restaurants as part of the social programme.
Safety and Security on Campus
Students will be overseen by our course leaders and residential staff to classes and activities, who ensure that students are looked after pastorally and socially during their summer school programme and are available to assist students at any time of the day or night.
All students will be issued with emergency contact details for staff members and will be given a full safety briefing on arrival.
LITE Regal Summer School offers a safe and secure environment that is staffed 24 hours a day, 7 days a week by our friendly and professional team. We have a dedicated team of Managers, Teachers and College Mentors. The welfare of our students is our main priority at all times and our staff specialise in the pastoral care of older teenagers.
Management Team
Our Management team is headed by the College Principal, who takes responsibility for the daily running of the summer school, and supervises the Academic Programme. The Social & Welfare Manager takes charge of the summer school Social Programme and is supported by a team of College Mentors, who ensure everyone is happy, safe and having fun.
Working together, our Managers ensure that every aspect of the summer school runs smoothly, safely and offers every student the chance to participate fully.
College Mentors
Our Mentors are key members of staff who support and assist our students within the college accommodation and throughout the summer school social programme. Our team of College Mentors work with our Social & Welfare Manager in organising the summer school's social events and excursions, as well as accompanying students into campuses and during day trips. They are approachable and caring, ensuring that all students get involved in the life of the summer school.
Students on the Creative Writing summer course:
must be aged 15 - 18 before 1st September 2020 (if you are unsure of the age criteria entry please contact our registration team)
must show passion for writing, reading, show creativity
must be fluent or near-fluent English language speakers – if you are unsure whether your English level is suitable for this summer course, please contact our registration team
must show motivation for attending the summer school programme and participate in terms of attendance at lessons, meals and events
All successful applicants will also be required to provide a signed letter of consent from their parent or guardian. If offered a place on one of our summer school courses, students and parents / guardians will also be required to sign a Code of Conduct for the summer school.
The cost of one LITE Regal Summer School programme is £3,995 and includes the following:
Tuition
Over 40 Hours of Tuition Over Two Weeks
All Course Materials
Guest Lectures and Industry Visits
Academic Reports and Certificates
Social programme
Wide Range of Afternoon & Evening Activities
3 Coach Excursions to Various Parts of UK
Graduation Party
Living
Accommodation on the University Campus
Breakfast, Lunch and Dinner
Free WiFi (subject to availability)
Bed Linen & Towels Provided
Plus
LITE Regal Summer School Welcome Pack
T-Shirt
Souvenir
Applying online is the fastest way to secure your place on one of our summer school courses. Please note that a deposit of 15% of course fees or full payment is required when submitting your online application. We cannot process the application until at least the deposit has been received. If for any reason we cannot offer you a place, any fees you have paid will be refunded.
As the places on our summer school courses are limited we recommend you to settle the remaining balance for your course as soon as possible. The remaining balance is due no later than 60 days prior to the start of the course.
Please click the link below to get started with your application: You will need to select the course(s) and dates you wish to study with us.
If you would like to, you can apply for one of our summer school courses via paper application form, which can be downloaded by clicking the link below. A deposit of 15% of course fees or full payment is required to accompany your application form. This can be paid by credit / debit card, bank transfer or cheque. Our bank details are provided on the form. We cannot process the application until at least the deposit has been received. If for any reason we cannot offer you a place on one of our summer school courses, any fees you have paid will be refunded.
As the places are limited we recommend you to settle the remaining balance for your course as soon as possible. The remaining balance is due no later than 60 days prior to the start of the course.
Please complete the application form providing as many details as possible and send it back to us in one of the following ways:
by email to:
admissions@literegal.co.uk
by post to:
LITE Regal Education, Berkeley Square House, Berkeley Square, London W1J 6BR, United Kingdom