HIGHLIGHTS OF THE ONLINE MEDICAL SCHOOL PREPARATION COURSE
A challenging and comprehensive structured online Medical course taught online  by a fully qualified Medical tutor from a Top UK University.
For the modern student and secondary school
Open for UK and all overseas students in years 11,12,13  aged 15 -18 who wish to attend Medical school
Be thoroughly prepared for Medicine before University
Gain 3.5 credits and receive a detailed report with graduation certificate
These will enhance your CV and that will prove useful if you wish to apply to University for Medicine
Exciting workshops – help with UKCAT, BMAT, University Medicine admissions, suturing techniques,  dissections of heart, lungs
INCLUDED IN THE COST PER WEEK
20 hours of subject based seminars, medical hands on workshops and tutorials
meet other students from all around the world
Video Lectures and online Workshops taught by Qualified Medicine Professionals
Pre-course learning materials sent in advance of the course – to include BMAT, UKCAT, workshops and learning Material
Certificate of attendance and detailed report card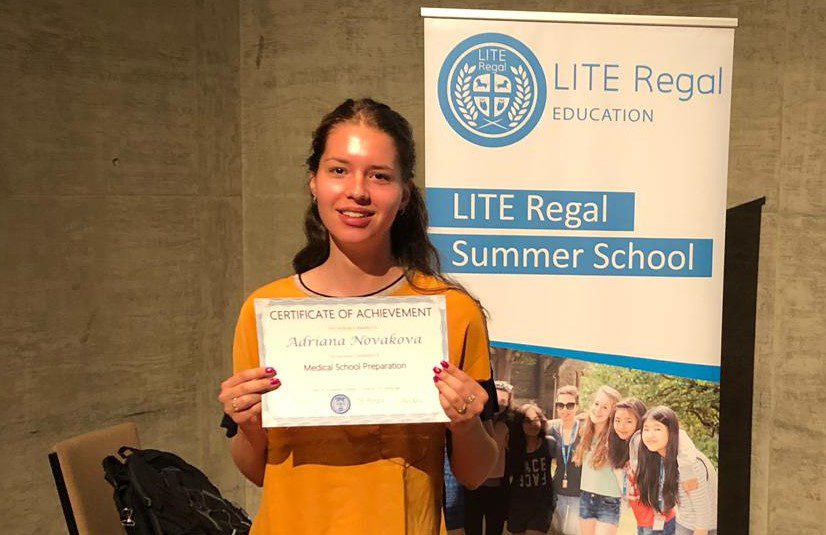 This Online Medicine course is a well structured medical course based upon the 1st year foundation stage of Medical School University. It will be taught online though zoom / skype using icloud and interactive e-learning platform. It is the 21st Century way of learning as students can learn this course wherever they are in the world. It is a challenging course that will push your knowledge and comfort zone. It is to seriously to be considered by any 15-18 year old students from the UK or abroad who are unable to attend physical Summer Medical Preparation course in London or Cambridge due to Covid -19 restriction but still wish to know about medicine and what medicine at University entails.
The course attracts many Students from international Schools abroad – studying the IB or UK Syllabus – students from Gulf States - UAE, Qatar, Saudi Arabia and Asia – Hong Kong  Thailand, and Malaysia amongst these.
Given the difficulty of entry into Medicine, this 2 week course with over 40 hours of teaching and workshops will provide students with an foundation of Medicine. It will cover admissions procedures of entry into top UK and Foreign Medicine School.
Medicine knowledge as well as how to gain entry
This course will prove invaluable to entry student wishing to gain greater confidence about being a doctor and why to provide the knowhow and intuition on why they are about to embark on a 5 year Medicine Graduate program into becoming a Doctor.
Help with be given on admissions to Top Medical Schools like the ones below: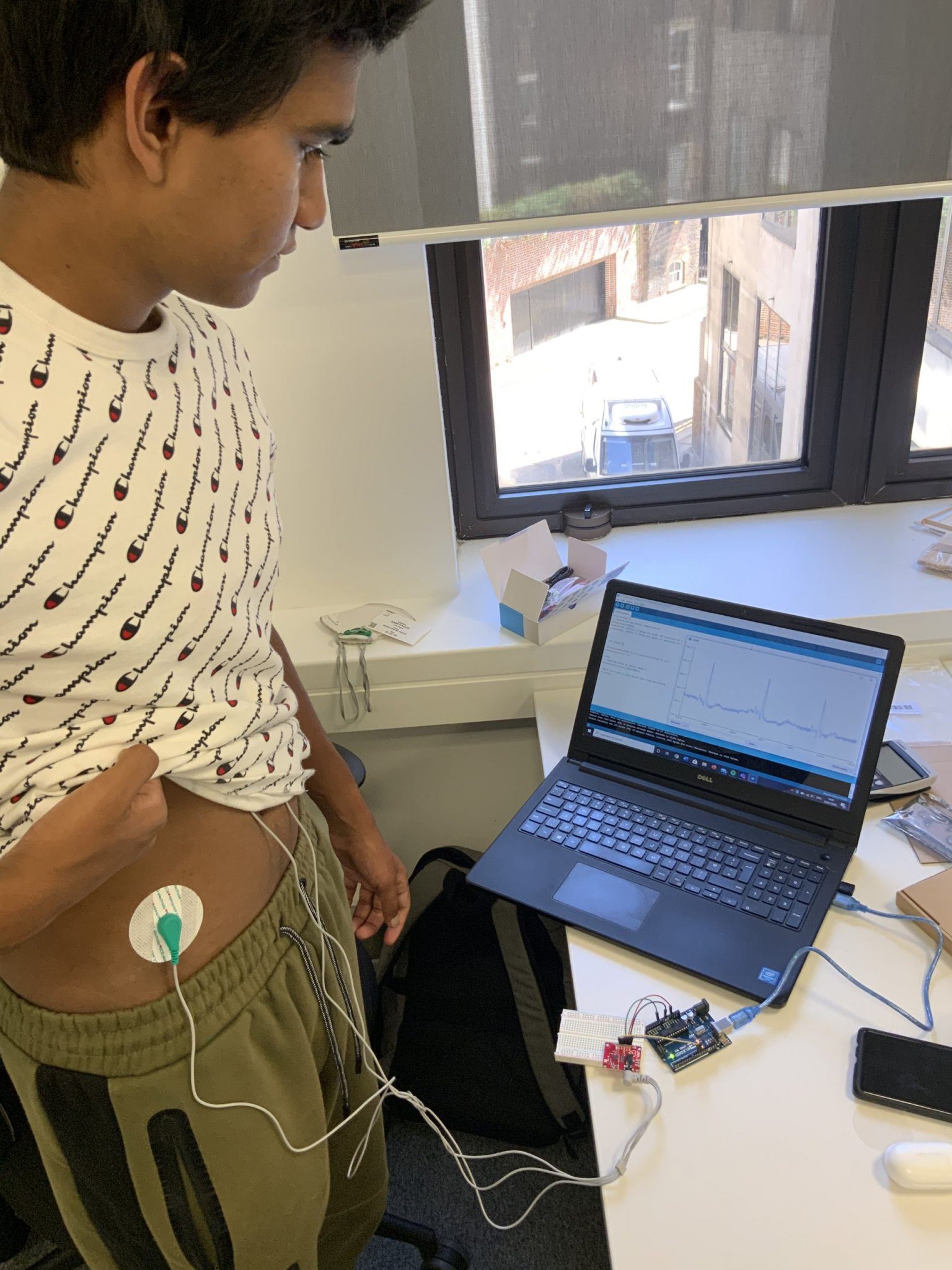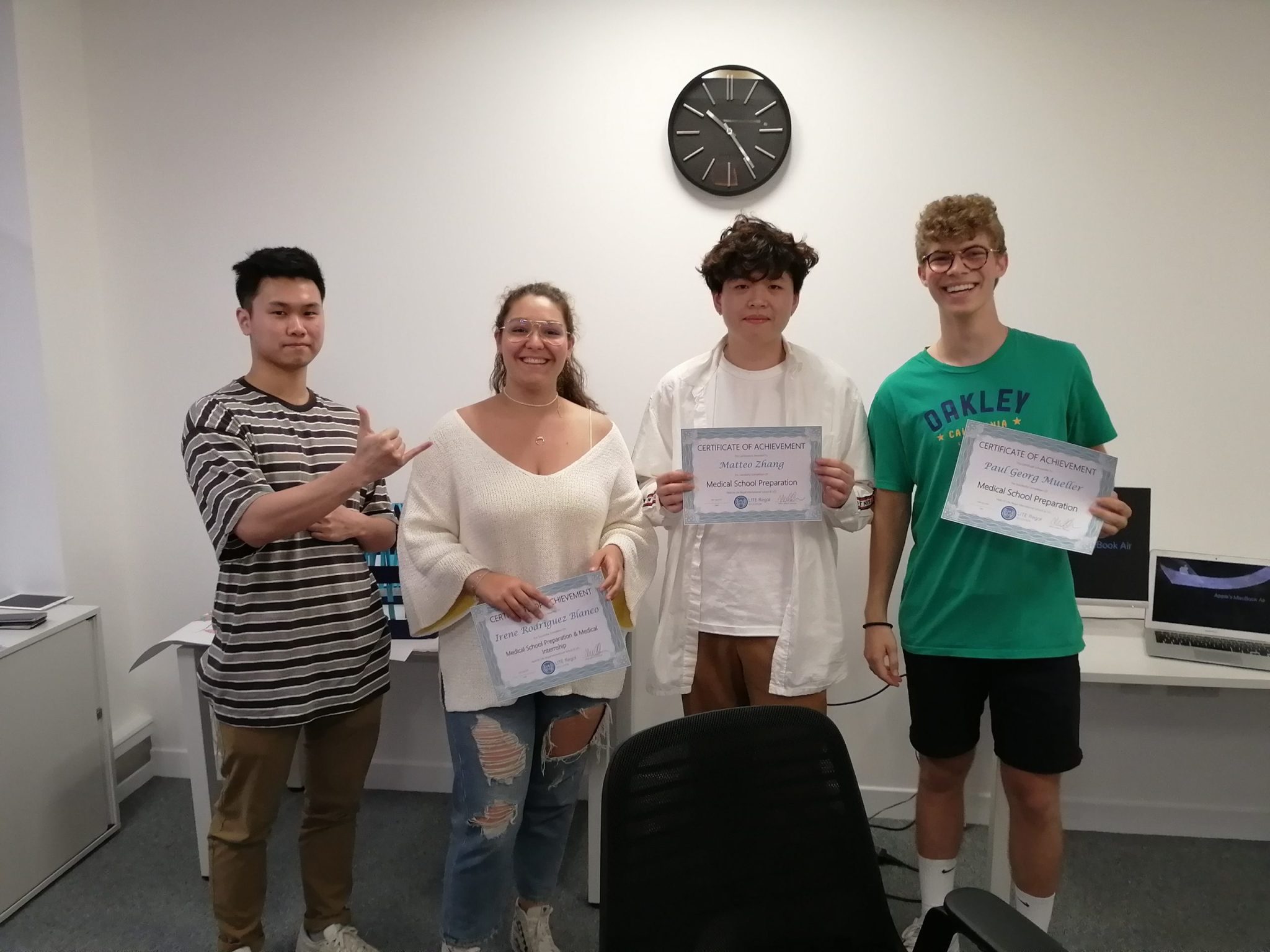 This Online Course will is suitable for anyone interested in Medical Science including all curious learners from around the world.
In thjs online Medical Course you will cover an introduction of topics during the pre-clinical phase of medical school, focusing on introduction to the fundamental aspects of the structure and function of the human body, and the basic mechanisms underlying disease.
organisation of the body
physiology and pharmacology
biochemistry and medical genetics
medical sociology
workshops on medical techniques such as suturing
patient and doctor coursethis Leading Online Medical Summer Course you will cover an overview of the medical syllabus of first year University while exploring topics ranging from neuroscience and pathology to anatomy, immunity, cardiology, and endocrinology.
Student will discuss learn and feel motivated and confident about becoming a future doctor Over the course of the program, you'll have opportunities to gain hands-on practice through lab work and field work, patient case studies and simulations, and blood pressure testing. You'll leave the program with a deeper understanding of the world of medicine, as well as the tools that prepare you to pursue medical school.
Endocrinology
Anatomy
Heart – anatomy and physiology and common heart problems
Gastrointestinal and renal systems
Brain anatomy
Neural processes
Cardiology
Respiratory functions
Immunology
Histology
Suturing
Organs and Body Cavities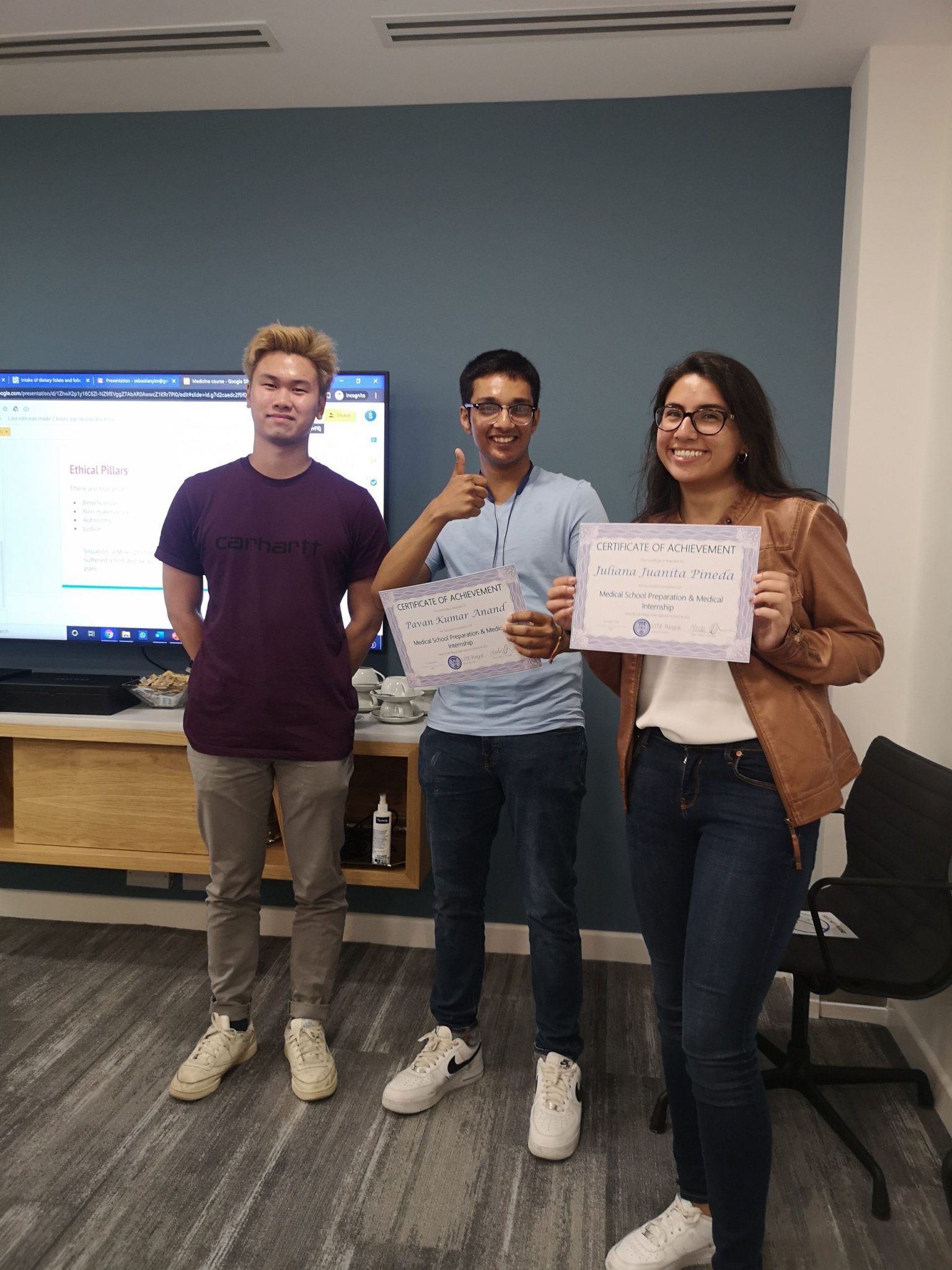 The online Medicine Preparation course will help and guidance on improving your score in the UKCAT and BMAT to help you achieve the highest grade you can to gain entry into your Medical School of choice. Help through sitting past papers and examination / test techniques will ensure you familiar and well prepared for these required University admission tests.

The online Medical Course will provide thorough exciting workshops to allow the theory to come to life with well organised online workshops supervised by your Tutor.
Suturing
Enhance your knowledge and skills on suturing with online suturing class on artificial tissue that is like real human skin. Closure methods  to include line and needle selection and case studies with practise modules. Online videos and practise to achieve the best suturing techniques for left handed and right handed students
Organ Dissection
An BIOX home delivery – Deliver – dissect – dispose kit will be sent to all Online Medical Students that will contain real animal organ specimens that will allow students to dissect real organs and with the Medical Tutor supplement the lecture and learn the workings and functions of the organs in a hands on online dissection workshops. Students will typically dissect and learn about the heart and lung organs
Stethoscope Work
Learn how to take Patients histories and learn common patient examination techniques to diagnose illnesses in Patients as used in clinics by Doctors and GP's. Learn Stethoscope work on the heart and lungs as taught to 3rd year Medical Students.
Workshops Kits will be send to all  students prior to course
1/ Complete Suturing Kit
2/ Stethoscope
3/ Full 28 piece Dissection kit – to contain scalpel , forceps and scissors
BIOX – Anatomy dissection kit to contain –  1x heart , 1 x lungs – and 1x eyes depending on time scale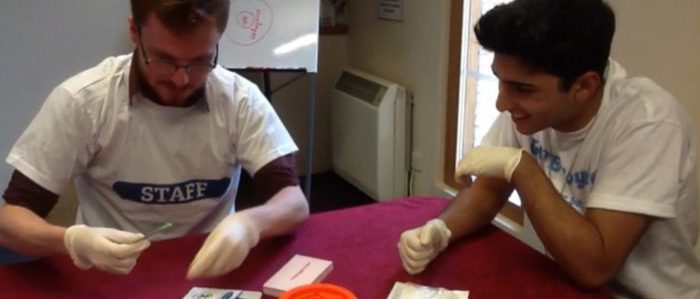 SAMPLE TIMETABLE
Please Note Online Lessons Run from 8:30 am to 1 pm Monday to Friday UK (GMT time) Each Week
WEEK ONE

8.30AM - 10.30AM

10.30AM - 11AM
11AM - 1PM
MONDAY
MORNING LESSON


Introduction to Medicine, organisation of the body, physiology and pharmacology

Coffee / Tea break

LABS AND WORKSHOPS




Suturing techniques

TUESDAY

MORNING LESSON




Introduction to human anatomy, Physiology II

Coffee / Tea break

LABS AND WORKSHOPS




Tutorial seminar, UKCAT and BMAT

WEDNESDAY

MORNING LESSON




Heart and lung anatomy, and physiology and common heart and lung problems

Coffee / Tea break

LABS AND WORKSHOPS




Suturing techniques II

THURSDAY

MORNING LESSON




Endocrine systems and renal systems, skeletal systems

Coffee / Tea break

LABS AND WORKSHOPS




Tutorial seminar, UKCAT and BMAT

FRIDAY

MORNING LESSON




Medicine admissions, Interviews and personal statements

Coffee / Tea break

LABS AND WORKSHOPS




Dissection of heart / lungs

SATURDAY / SUNDAY

FREE TIME
WEEK ONE

8.30AM - 10.30AM

10.30AM - 11AM
11AM - 1PM
MONDAY
MORNING LESSON


Overview of week 1, Biochemistry and medical genetics

Coffee / Tea break

LABS AND WORKSHOPS




Dissection of heart / lungs

TUESDAY

MORNING LESSON




Anatomy masterclass, Genetics and biochemistry

Coffee / Tea break

LABS AND WORKSHOPS




Stethoscope work, heart and lungs - how to listen and detect abnormalities

WEDNESDAY

MORNING LESSON




Immunology I, Admissions procedures and best practices to top Medical schools in the world

Coffee / Tea break

LABS AND WORKSHOPS




Immunology II, an approach to human genetics and genomes

THURSDAY

MORNING LESSON




Medical genetics and Medical biology, pathogens study, viruses and bacteria to include Covid 19 study

Coffee / Tea break

LABS AND WORKSHOPS




BMAT and UKCAT masterclass - exam techniques and timed examinations

FRIDAY

MORNING LESSON




Patients and doctors history taking

Coffee / Tea break

LABS AND WORKSHOPS




Admissions procedure in top medical schools, course summary and general questions

SATURDAY / SUNDAY

FREE TIME