Apply for Computer Science Course
COURSE HIGHLIGHTS
Location: London University, Cambridge University
Academic: Networking, Programming, Software Engineering, Operating Systems
Industry Link: Field visits to real world companies such as Google Campus
Outcome: Enhance your CV, academic broadening and knowledge
Awards: Certificate awarded upon completion of the course, graduation ceremony
Tutors: Highly qualified tutors, specialists in their field, educated at top Universities
Social Programme: Exciting social programme including 3 coach trips
DATES, FEES & AVAILABILITY 2021
2 WEEK COURSE
FEES
Residential: £4795
Non-Residential: £3750
4 WEEK COURSE
Choose 2 different courses and / or locations
FEES
Residential: £8950
Non-Residential: £7195
6 WEEK COURSE
Choose 2-3 different courses and / or locations
FEES
Residential: £12350
Non-Residential: £10725
REQUEST SUMMER SCHOOL BROCHURE
COMPUTER SCIENCE SUMMER COURSE FOR 15 TO 18 YEAR OLDS
Computer Science Summer Course for 15-18 year olds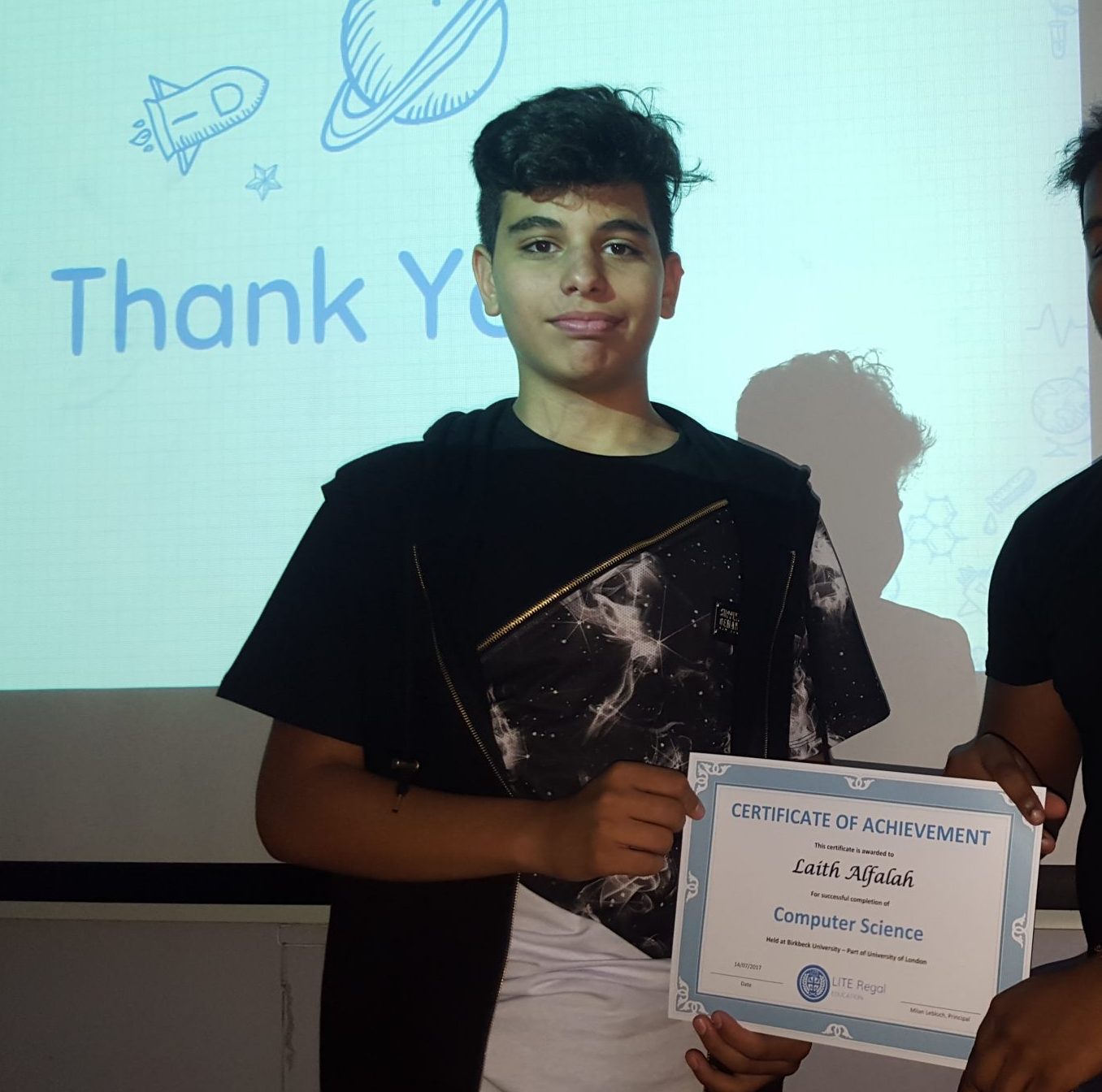 This is the ideal Course for any students from the UK and all International School abroad to attend a unique hands on  Computer Science / IT course that aims to stimulate passion and further the knowledge on Computer Science Students.
"LITE Regal Summer School Computer Science confirmed to me that I wanted to study Computer Science further at University. The lessons, and especially the workshops and projects are really amazing. By the end of the course I had designed and programmed my own App."
Computer Science is the Science of Information
The field of Computer Science is an exciting science because it deals with adapting and changing technology into the better for human kind. LITE  Regal Education offers one of the most innovating and exciting Computer Science summer courses on the market built on its reputation offering courses since 1993. The course will be essential to allow students to gain knowledge in computing they can use either in their application to University or for their future business or entrepreneurial career.
This Computer Science course is for students aged 15 to 18. It is aimed at any student that likes computing and technology and probably would consider taking this course either at a top UK or international University level or would like to know more about this fascinating subject.
Computer Science is a science best described as the "Swiss Army Knife" of courses because as a subject it can offer its student followers a diverse set of skills. Many of the students from this course will be able to know and understand the many fields within computing and be able to honestly say that they would like to enter into further study of computing and in what field they probably would like to specialize. This is a crucial and important question and one that LITE Regal hopes to answer.
This subject of course will explore all the traditional fields of computing studied at University level computing: Networking, Programming, Software Engineering, Hardware, Nano Technology, Micro Chip Architecture and of course Operating Systems.
Why Choose LITE Regal for Computer Science
This course is exciting and fun and will keep students engaged through exciting cutting edge workshops. In the afternoon workshops students can choose from two modules that they would like to specialise in :
IOs Application Development or
AI and Game Design Using Python
All students in this course will learn and also have a functioning app or game that they will present to other students and also keep for their portfolio of work as evidence when applying to University and for their CV enhancement.
Students on this course will learn about the latest 21st century computing technologies and skills from app development, network security, web development to AI and the future of computing.
Top tutors / lecturers majority (80%) whom have studied either at Cambridge or London University will teach you an exciting computing course. This academic immersion and an exciting social programme will allow you to mix, make new friends and enjoy your summer with us.
The programme will include guest speakers and unique field visits to Google Campus located in the Tech Hub area of London to inspire students as well as visits to other Colleges in London, Cambridge or Oxford.
In this intensive course students will work with similarly minded peers who have an interest and passion in all things new and Technological. Students will participate in lessons (with an Expert Tutor who has graduated from a Top University). Lite Regal Tutors are graduates from Russel Group Universities and are able to pass on their knowledge to students in a coherent and fun way. Students are taught through a combination of lessons, followed by tutorials and practical "hands-on" workshops.
Lite Regal Computer Science Course is Cutting Edge and no Student will be bored with this course but come away with a better knowledge of Computing and have an improved Entrepreneurial Vision in how Information Technology and Computers shape our world.
This course will go through though the various disciplines of Computing and cover the areas of computing covered in the 1st  Year Computer Science University Course. The Areas covered will include:
Technology
Software Engineering
Nano Technology - Systems Analysis and Design
Hardware
Development of Programming Languages from Fortran to Object Oriented Languages such a C++, Objective C, Python
The course will introduce and teach students about Microprocessors that are used to control devices from robots to cars.
The Course will prepare students to enter a Top University and to motivate students in their passion of computing to use and harness Information Technology for 21st Century Problems.
All students will cover the Computer Science that governs the 21st Century
iOS(formerly iphone OS) app development
Objective C and Swift are two of the Languages that are used to program Apple apps Artificial Intelligence (AI)
web searching, Self drive cars such as the google car, facial recognition and fingerprint recognition on your mobile , Industrial robots , Siri
We will look in detail at Siri (the intelligent assistant of the ipad and iphone) to see how this functions.
Machine Learning
Game playing and Heuristic search
Baysian Networks
For the afternoon session Students can decide between 2 streams of study that they would like to specialise in :
Stream 1/ Introduction to iOS and Mobile App development
In this Students will learn how to design and create and program a new fully functioning Mobile App. Students will have to at the end of the course present their app to rest of the class and finally submit your App to the Mobile App Store.
Students will learn:
Swift and Objective C – Students will learn to read and write code in Swift (introduced by apple in 2014) and Also Objective C. Any Student Serious in Computer Science and app development will need to code and have hands knowledge of both languages. Importantly both languages can be cross compiled to make the .exe (executable) code. (ie they are relatively the same ). Objective C is still the language of choice in commercial App development and is University Programming language offered and Studied at many Universities.
Xcode – XCode is the IDE that Apple create and Uses for IOS and OS X Development. Students will learn and Use XCode Playground and Swift Playground to learn to prototype apps development create and interactive environment.
iOS SDK – Students will learn and use the Software development Kit(SDK) formerly iPhone SDK to test their app in a IPhone Simulator or Sandbox Environment
Cocoa Frameworks – In order to build application students will learn about frameworks provided by apple.
Stream 2/ Artificial Intelligence (AI) and Game Design using Python
This workshop stream will teach students how to code in Python. Python is an object oriented language and is used extensively by the gaming and AI Community. Students will learn Python and Pygame to design and read and write their own game code. Student will learn how to design characters for their game.
Concepts such as collision detection and AI will be learned. Students will learn to add music, video, speech and sounds from characters and animation and developing their coding skills.
Students will learn and have a practical work shop on all things AI. Students will learn  To Solve AI problems using Python
The OO language Python and the syntax: – students will write code to make a fully functioning Gaming.
Students will have a field visit to London Old Street to Google Campus to meet and listen to similarly minded IT entrepreneurs discuss the latest innovations in Computing and start ups. Google Campus is seven floors dedicated to start up success.
Students will also as part of the Course Visit other University Colleges to provide a comparison and broader perspective of different Campuses. Students on the Computing Course will vist other London Colleges such as Imperial, and other Colleges in Cambridge. As part of as the excursions there will be a visit to Oxford where students will have the chance to explore Oxford City and visit other Colleges in Oxford.
LITE Regal Summer School will be an experience to remember. You'll develop personally and academically as you are inspired, challenged and supported. From the programme you can expect to:
Learn about the latest areas in 21st Century Computing from App development to Artificial Intelligence
gain invaluable insight through workshops that could prove advantageous in your future University application and career choice
find out about areas of Computing, which are not necessarily taught at school but could be perfect for you to study at University
Field trips
develop critical and problem solving skills
make new friends from all over the world
learn from world-class tutors
enjoy LITE Regal experience
The LITE Regal Summer School isn't all about work! Our dedicated Events Team has created an exciting action packed social programme to complement your studies to ensure you have as much fun as possible, make friends and get the most out of your stay with us.
Please visit our activities page for more details: Cambridge  London
Cultural Excursions
Excursions take a full advantage of an excellent transport network both from London and Cambridge, giving you a real taste of life in England.
Destinations can include: Harry Potter World, Windsor Castle & Eton College, Oxford, Brighton, Chessington World of Adventure.
After School Activities
There is so much going on in London and Cambridge and we don't think you'll be bored. After classes you'll have a range of activities to enjoy too.
Here are a few examples of the kind of activities you might have the opportunity to enjoy this summer:
visiting London Eye, Madame Tussauds or the famous Houses of Parliament, film nights, punting down the river, visiting a West End Theatre, themed parties, sports including tennis, swimming, dancing and many more.
Free Time
We understand that students will want some free time to relax, attend to personal administration and contact their families. Some free time will be provided for rest and relaxation, however, we believe the most valuable experience to the student is a fully immersive, packed programme of activities and so students should expect to be engaged in team activities for the majority of time.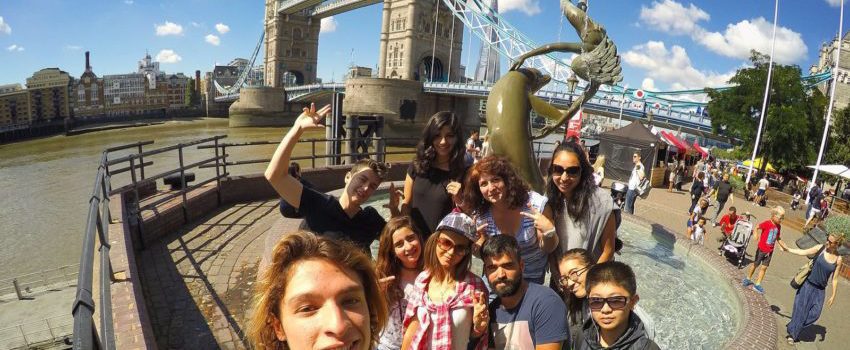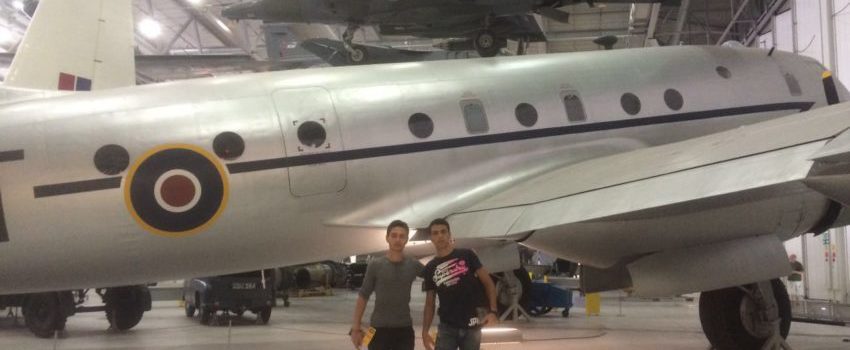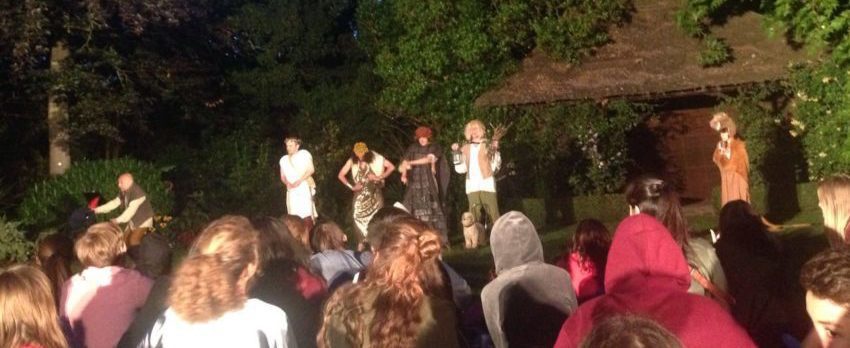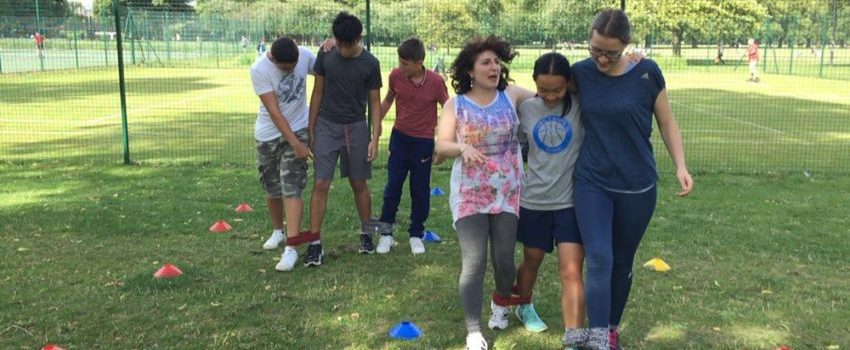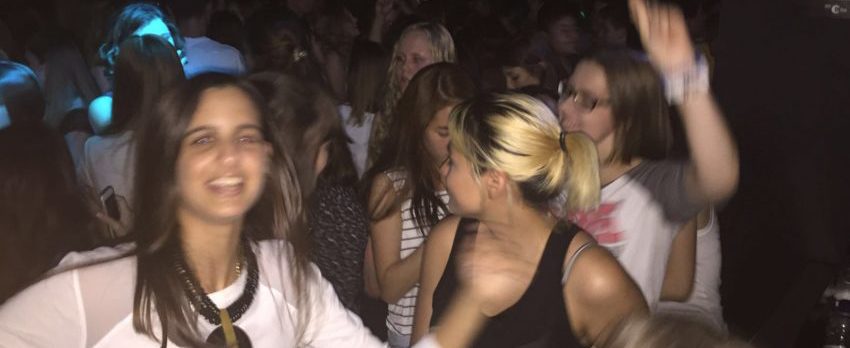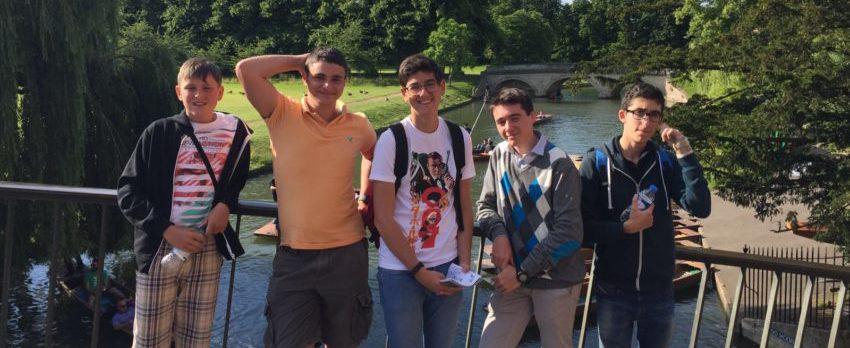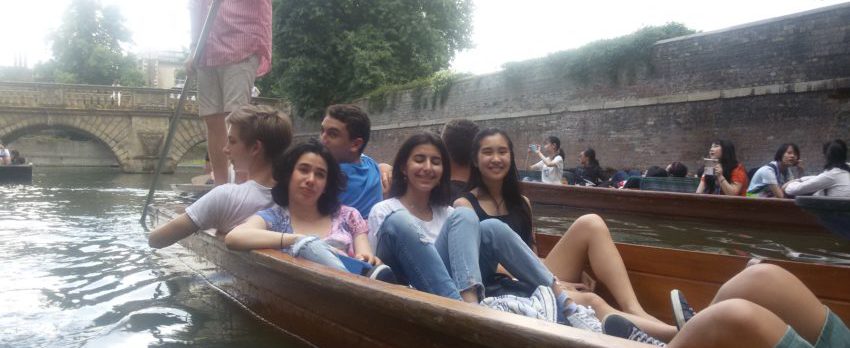 You will be accommodated in one of the College campuses. You will be allocated a room, usually sharing a twin room with another student of the same gender. Typically students will be accommodated on single-sex corridors or floors, with staff members and mentors always available on site. Living all together is a great way to make friends and sample the university lifestyle, as the welcoming environment allows you to develop a sense of community.
Breakfast and lunch is served and eaten in the College dining hall, which provides a bright and comfortable space for communal meals. Students will enjoy a varied and healthy diet: all meals are freshly prepared and special diets can be catered for with advance notice. A three-course dinner is provided daily either in the College dining hall, or in various restaurants as part of the social programme.
Safety and Security on Campus
Students will be overseen by our course leaders and residential staff to classes and activities, who ensure that students are looked after pastorally and socially during their programme and are available to assist students at any time of the day or night.
All students will be issued with emergency contact details for staff members and will be given a full safety briefing on arrival.
LITE Regal Summer School offers a safe and secure environment that is staffed 24 hours a day, 7 days a week by our friendly and professional team. We have a dedicated team of Managers, Teachers and College Mentors. The welfare of our students is our main priority at all times and our staff specialise in the pastoral care of older teenagers.
Management Team
Our Management team is headed by the College Principal, who takes responsibility for the daily running of the college, and supervises the Academic Programme. The Social & Welfare Manager takes charge of the Social Programme and is supported by a team of College Mentors, who ensure everyone is happy, safe and having fun.
Working together, our Managers ensure that every aspect of the college runs smoothly, safely and offers every student the chance to participate fully.
College Mentors
Our Mentors are key members of staff who support and assist our students within the college accommodation and throughout the Social Programme. Our team of College Mentors work with our Social & Welfare Manager in organising the college's social events and excursions, as well as accompanying students into campuses and during day trips. They are approachable and caring, ensuring that all students get involved in the life of the college.
Students on the Computer Science course:
must be aged 15-18 before 1st September 2021 (if you are unsure of the age criteria entry please contact our registration team)
must show enthusiasm for Computing, Information Technology
must be fluent or near-fluent English language speakers – if you are unsure whether your English level is suitable for this programme, please contact our registration team
must show motivation for attending the programme and participate in terms of attendance at lessons, meals and events
All successful applicants will also be required to provide a signed letter of consent from their parent or guardian. If offered a place, students and parents / guardians will also be required to sign a Code of Conduct for the summer school.
The cost of one LITE Regal Summer School programme is £3,995 and includes the following:
Tuition
Over 40 Hours Of Tuition Over Two Weeks
All Course Materials
Guest Lectures And Industry Visits
Academic Reports And Certificates
Social programme
Wide Range Of Afternoon & Evening Activities
3 Coach Excursions To Various Parts Of UK
Graduation Party
Living
Accommodation On The University Campus
Breakfast, Lunch And Dinner
Free WiFi (subject to availability)
Bed Linen & Towels Provided
Plus
LITE Regal Welcome Pack
T-Shirt
Souvenir
Applying online is the fastest way to secure your place on one of our courses. Please note that a deposit of 15% of course fees or full payment is required when submitting your online application. We cannot process the application until at least the deposit has been received. If for any reason we cannot offer you a place, any fees you have paid will be refunded.
As the places are limited we recommend you to settle the remaining balance for your course as soon as possible. The remaining balance is due no later than 60 days prior to the start of the course.
Please click the link below to get started with your application: You will need to select the course(s) and dates you wish to study with us.
If you would like to, you can apply for one of our courses via paper application form, which can be downloaded by clicking the link below. A deposit of 15% of course fees or full payment is required to accompany your application form. This can be paid by credit / debit card, bank transfer or cheque. Our bank details are provided on the form. We cannot process the application until at least the deposit has been received. If for any reason we cannot offer you a place, any fees you have paid will be refunded.
As the places are limited we recommend you to settle the remaining balance for your course as soon as possible. The remaining balance is due no later than 60 days prior to the start of the course.
Please complete the application form providing as many details as possible and send it back to us in one of the following ways:
by email to:
admissions@literegal.co.uk
by post to:
LITE Regal Education, Berkeley Square House, Berkeley Square, London W1J 6BR, United Kingdom