HIGHLIGHTS OF THE ONLINE LAW PREPARATION COURSE
Highest standards of online law teaching from an experienced qualified law tutor

Designed for IB Students, A level Students or equivalent aged 15-18 looking to consider Law as a University Option 

Online Remote learning using Google Classrooms, Abode Connect, Zoom / Microsoft Meeting
Help with admissions procedures 

and

 LNAT

Online Law course with a timetable developed to fits in with students from UK, Gulf States, Europe and Asia

Gain 3.5 credits or 7.5 ECTS credits

Receive a detailed report and Graduation certificate that will enhance your CV

40 hours over the 2 weeks contact time per week with a qualified lawyer tutor of subject based Law Seminars, Tutorials and workshops over the 2 weeks

Meet other law students from all the world
INCLUDED IN THE COST PER WEEK
20 hours of academic contact time if taken over the week
40 hours of academic contact time if taken over 2 weeks
 1:2:1 time with the Tutor
15 hours of Workshops and Case Study
1 hour of guest lectures
Admission talk by University Admissions Officer
In addition to tuition, students also receive:
Pre-course learning materials
Meet other students interested in Law from around the world and collaborate collectively
Gain Credits and gain confidence in Law
OVERVIEW OF THE ONLINE LAW PREPARATION COURSE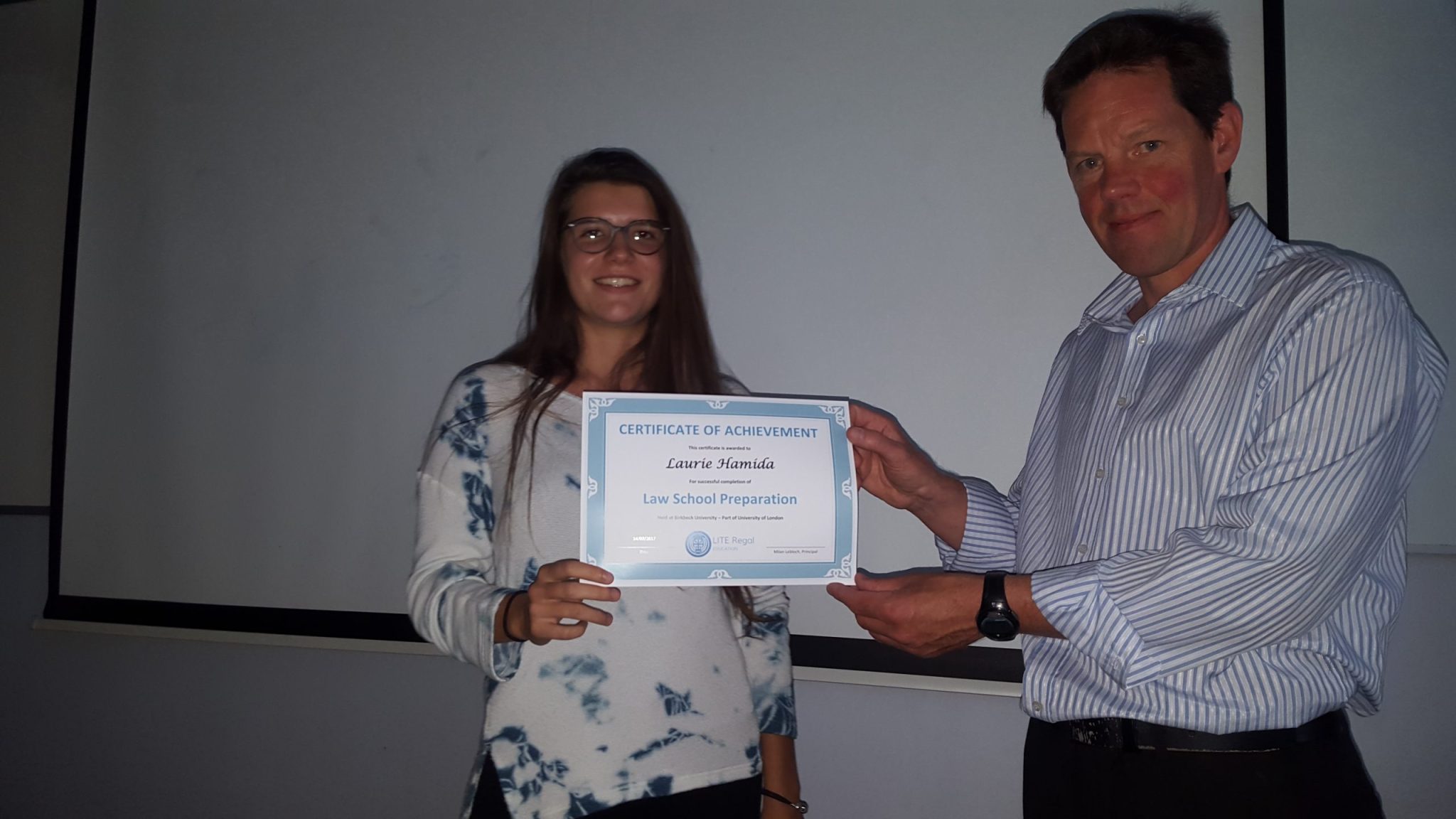 This course has been developed to be of interest to all those Future Law students who are unable to attend our infamous Law Preparation Summer School for Senior High School found here: https://www.literegal.co.uk/summer-school/courses-ages-15-18/law-school-preparation/
The Course is open to all students from UK and abroad - aged 15-18 , especially suited to years 12 / 13  - sixth form who would like to know is a Law a suitable course to take at University prepare them for this step.  The online Law Preparation course can be taken is recommended to be taken as 2 week online course and has 40 hours of tutor contact time with a timetable suitable for students in Europe, Asia and the Gulf States. For Students short of time the course can be taken over 1 week with 20 hours of contact time. The timetable can be seen below.
It is a recommended course for any student wishing or thinking of studying Law in the future at a top University in the UK or abroad. All students who take this course should expect to work hard and be challenged. The Course will provide a through grounding in all the areas of Law as well as admissions procedures and preparation for the LNAT.
 The course will cover the modules of law covered during the first year of Law at University and be the ideal law taster course.
The online Law course will be taught through a combination of Zoom and Microsoft Meeting and involve interactive e-learning workshops and lessons virtual platform through icloud and google drive.
It is designed to keep all students busy and engaged during the Summer Period and designed who like to are interested in studying Law at University. This course will be invaluable help to those students who wish to study Law at a Top University, and wish to know what areas Law will suit them.
The course contents will be a condensed syllabus  of the 1st year of Law LLB at University. It will cover all the major aspects of  Law taught in a 21st century style to keep students engaged and learning through a mixture of workshops and theory led by a qualified experienced law tutor.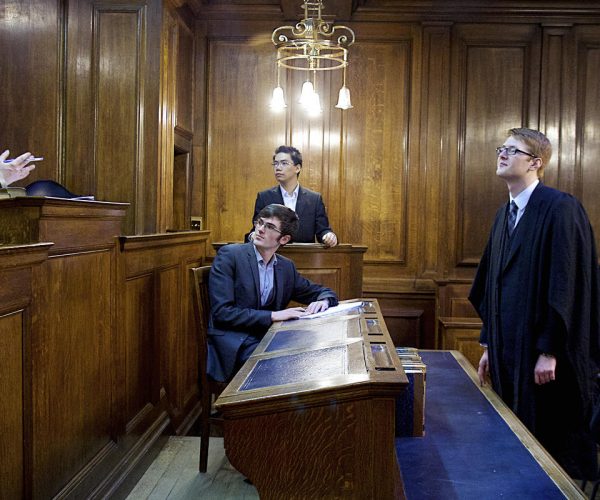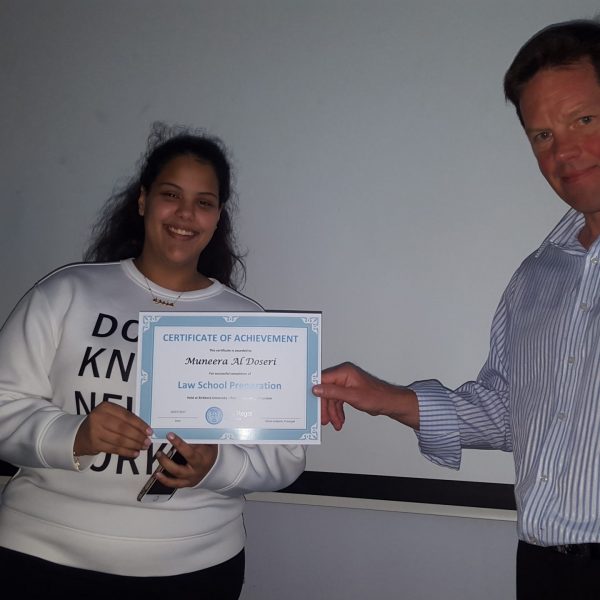 The aim of this online course is to inspire and support 'budding young lawyers'. The specification provides insight into, and experience of, how the law works, stimulating learners' curiosity and encouraging them to think like a lawyer, and ultimately enable them to make informed choices about further study and about career choices. 
A variety of teaching and learning methods are employed such as; exciting and innovative workshops, help with admissions into law school, engaging lessons, university taster sessions, LNAT, a mock trial, and case law sessions, in order to ensure the acquisition and development of the appropriate knowledge and skills, and to achieve the stated learning outcomes : 
The Civil Justice System
Law of Torts
Elements of Law Contract
Criminology and Criminal Justice Law
Human Rights Law
Jurisprudence and Legal Theory
Public International Law
European and International Law
Civil Rights Litigation
Law of Contract
Mock Court Trial
The aims of the Online Law learning outcomes are as follows : 
To understand the application process in applying to study Law at University and to thoroughly prepare you for all aspects on entering University to study Law
To develop students' knowledge and understanding of the fundamental doctrines and principles that underpin  Law- particularly in the workings of the Legal System
To provide students with the key intellectual skills (analysis, synthesis and problem solving) and practical skills necessary to practice as a lawyer
To equip students with legal research techniques and the ability to analyse and effectively communicate legal research
To equip students with the transferable skills of communication, team- work and autonomous learning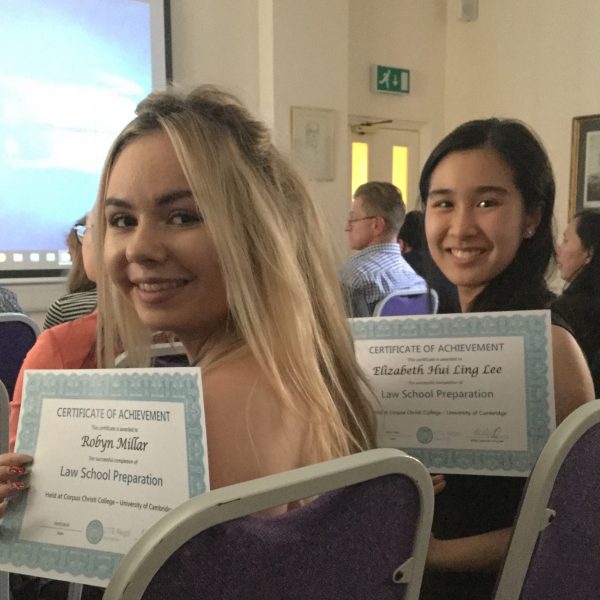 The online course will help and thoroughly prepare students for the LNAT (law national aptitude test). Many Universities are will require in addition to an application to the University through UCCAS students to sit and achieve a good score in LNAT. The LNAT is simply an aptitude tests that demonstrates to Universities that your suitable to study Law.
For students that do ae not Interested in the LNAT section of the course there will be an additional elective on offer which they can choose – please see the timetable below.
Amongst the many Universities that require LNAT :
University of Bristol
University of Oxford
King College London
UCL – University College London – Faculty of Law
LSE – London School of Economics
Durham University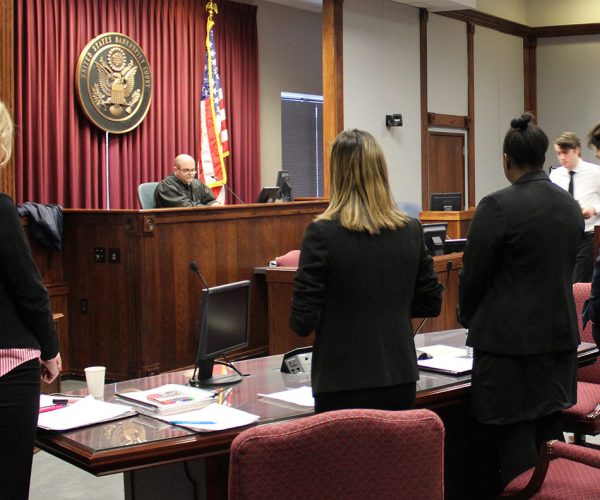 There are many workshops, tutorial what will help the student "think like a lawyer". The workshops are tutor assisted and aim allow the students to develop the keys skills necessary to become a good lawyer – research and analytical thinking skills and the ability to think clearly and objectively.
Online Workshops and help with Admissions in University
All students will receive help with University Admissions to Law School. 
How to gain Entry to Law School
Personal Statement and help with the personal interview with the Admissions Department
Choosing a Law School and the Process of Gaining Acceptance
Our online workshops are taught by law tutors and guest speakers whom themselves have been through the process. The taught part of the workshop covers background information and interview theory, including the types of questions asked and how best to tackle them.
Other workshops will include:
Mini mock trial (practise law skills and content)
Practice mediation, negotiation and investigation
Amnesty International Speaker to discuss International Law and current issues in human rights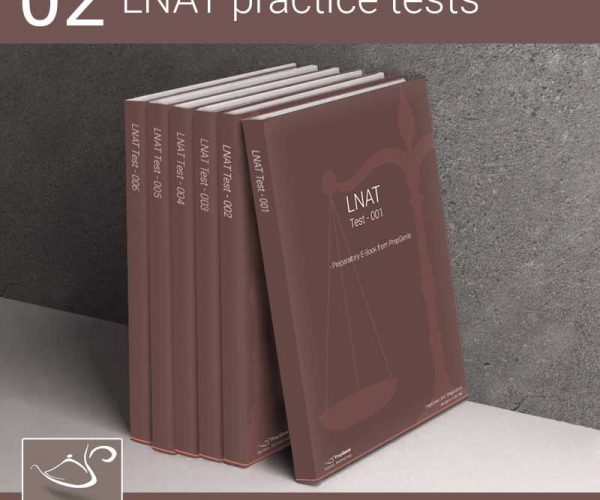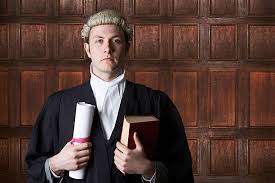 In terms of skill and knowledge:
Demonstrate their understanding of the substantive rules and principles of law, with a focus on both international and European law, and able to apply this knowledge in the current international and European legal context.
Demonstrate their understanding of legal terminology and concepts, including, but not limited to, the hierarchy among legal rules and the interaction between different legal systems (i.e. international, European, and domestic systems).
Show basic knowledge of international, European, and domestic law-making, with a focus on public and private law concepts at the international, European, and domestic levels.
Recommended Reading  Books (these are optional but recommended prior to the online law course.
 

Letters to a Law Student - Nicholas J McBride

First Steps into the Law (7th Edition) by G Rivlin

Introduction to the English Legal System (12th Edition) by M Partington

Letters to a Law Student: A Guide to Studying Law at University by N J McBride

What about Law? Studying Law at University by C Barnard

The Rule of Law by Lord Bingham

Stories of the Law and how it is Broken by the Secret Barrister
Podcasts
 Law in Action, BBC Radio 4
 Moral Maze, BBC Radio 4
 Unreliable Evidence, BBC Radio 4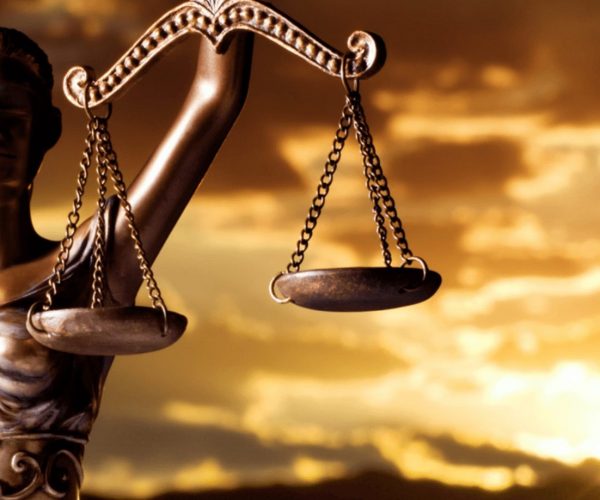 WEEK ONE

8.30AM - 10.30AM

10.30AM - 11AM
11AM - 1PM
MONDAY
MORNING LESSON
Introduction to Law, Introduction to the Legal System, Tort Obligations, Intentional Tort, Negligence Tort, Liability Tort


Coffee / Tea break

WORKSHOP TUTORIAL AND SEMINAR


Introduction to the Legal System, Tort Law Tutorial, Tort of Negligence, Elements of Negligence Case

TUESDAY

MORNING LESSON


English Legal System, Criminal Law vs. Civil Law, Law of Tort, Look into Tort Liability, "Prima facia case of Negligence"


Coffee / Tea break

WORKSHOP TUTORIAL AND SEMINAR


Admissions, How to get into Law School, Work on Personal Statement and Interview

WEDNESDAY

MORNING LESSON




Criminal Law I, Elements of Criminal Law, Fundamentals and Principals,

Study of Particular of Offences

Coffee / Tea break

WORKSHOP TUTORIAL AND SEMINAR


1/ Criminal Law Mock Trial Video, Discussion of Actus Reus vs. Mens Rea
2/ Tutorial Seminar, LNAT

THURSDAY

MORNING LESSON


Criminal Law II, Mens Rea, Element of Offence, Explanation of Theory of Deterrence and Burden of Proof =,Beyond Reasonable Doubt


Coffee / Tea break

WORKSHOP TUTORIAL AND SEMINAR


1/ Homicide, Common Assault, Aggravate Assault, Sexual offences, Theft, Robbery, Fraud
2/ Tutorial Seminar, LNAT

FRIDAY

MORNING LESSON


1/ Admissions into Law University, Live Talk by Admissions Officer with Q and A Officer, Tutorial Seminar
2/ LNAT Preparation


Coffee / Tea break

WORKSHOP TUTORIAL AND SEMINAR


Discussion of Actus Reus vs. Mens Rea, Watch a Court Case and Discuss
Q and A Time

SATURDAY / SUNDAY

FREE TIME

Recommended reading (optional)
WEEK ONE

8.30AM - 10.30AM

10.30AM - 11AM
11AM - 1PM
MONDAY
MORNING LESSON
International Human Rights Law, History and Introduction, Cyrus the Great to 19th / 20th Century, Human Rights Abuse, Contract Law


Coffee / Tea break

WORKSHOP TUTORIAL AND SEMINAR


Study into Human Rights Course and Exposure of Their Overview, Watch Video on Human Rights Violations and UN Treaties

TUESDAY

MORNING LESSON


Introduction to Contract, Read Acts and Sources, Agreement, Intention to Create Legal Relations, Consideration


Coffee / Tea break

WORKSHOP TUTORIAL AND SEMINAR


LNAT Preparation or Case Studies in Contract Law, Look into Legal Agreements

WEDNESDAY

MORNING LESSON




Public and International Law, WW2 and Aftermath, International Human Rights Law, Public International Law vs. Private International Law

Coffee / Tea break

WORKSHOP TUTORIAL AND SEMINAR


Case Studies and Research into International and Public Law

THURSDAY

MORNING LESSON




LNAT Preparation or Human Rights Law, Case Studies and Examples, Rantsev vs. Cyprus and Russia, Case on Human Trafficking, Bayatyan vs. Armenia et al, Case of Freedom of Religion, Students are expected to look into case studies and discuss

Coffee / Tea break

WORKSHOP TUTORIAL AND SEMINAR


Human Rights Case Studies, Cases that defined 2019 / 2020 R (Miller) v The Prime Minister, Shamima Begum and Citizenship

FRIDAY

MORNING LESSON


Guidance and Help into Law School University Admissions - Help with Personal Statements and Interviews, Summary of Course, Look into other Areas of Law and What Makes a Good Lawyer, Best Lawyer


Coffee / Tea break

WORKSHOP TUTORIAL AND SEMINAR


Inviter Guest Speaker, Talk from a Lawyer / Barrister / QC about their work Q and A invited

SATURDAY / SUNDAY

FREE TIME

Recommended reading (optional)