2 WEEK COURSE
Dates 2022
Fees
Residential: £4795
Non-Residential: £3750
4 WEEK COURSE
Choose 2 different courses and / or locations.
Dates 2022
Fees
Residential: £8950
Non-Residential: £7195
6 WEEK COURSE
Choose 2-3 different courses and / or locations.
Dates 2022
Fees
Residential: £12350
Non-Residential: £10725
REQUEST SUMMER SCHOOL BROCHURE
TUTOR
Aline Khoury
PhD Development Studies Politics and International Studies, Lucy Cavendish College, University of Cambridge;
Master in Social Development by the University Paris V - Faculte de la Sorbonne - France;
B.A in Social Sciences at the University of Sao Paulo - Brazil;
COURSE HIGHLIGHTS
Location: London University, Cambridge University
Academic: Politics, Philosophy, Economics, International Relations
Industry link: Visits to major UK Economic and Political Institutions
Outcome: Enhance your CV, academic broadening and knowledge
Awards: Certificate awarded upon completion of the course, graduation ceremony
Tutors: Highly qualified tutors, specialists in their field, educated at top Universities
Social Programme: Exciting social programme including 3 coach trips

PPE Field trip 2021
Bring your classroom knowledge to life
Visit to the Houses of Parliament
Watch and learn how UK law are
Introduced and debated
Visit to the Bank of England 

Gain 3.5 credits or 7.5 ECTS credits*
Receive a detailed report
And graduation certificate
These will enhance your CV
And University application
*Check for acceptance by your Institution
Global Leadership Summer Course for 15-18 years old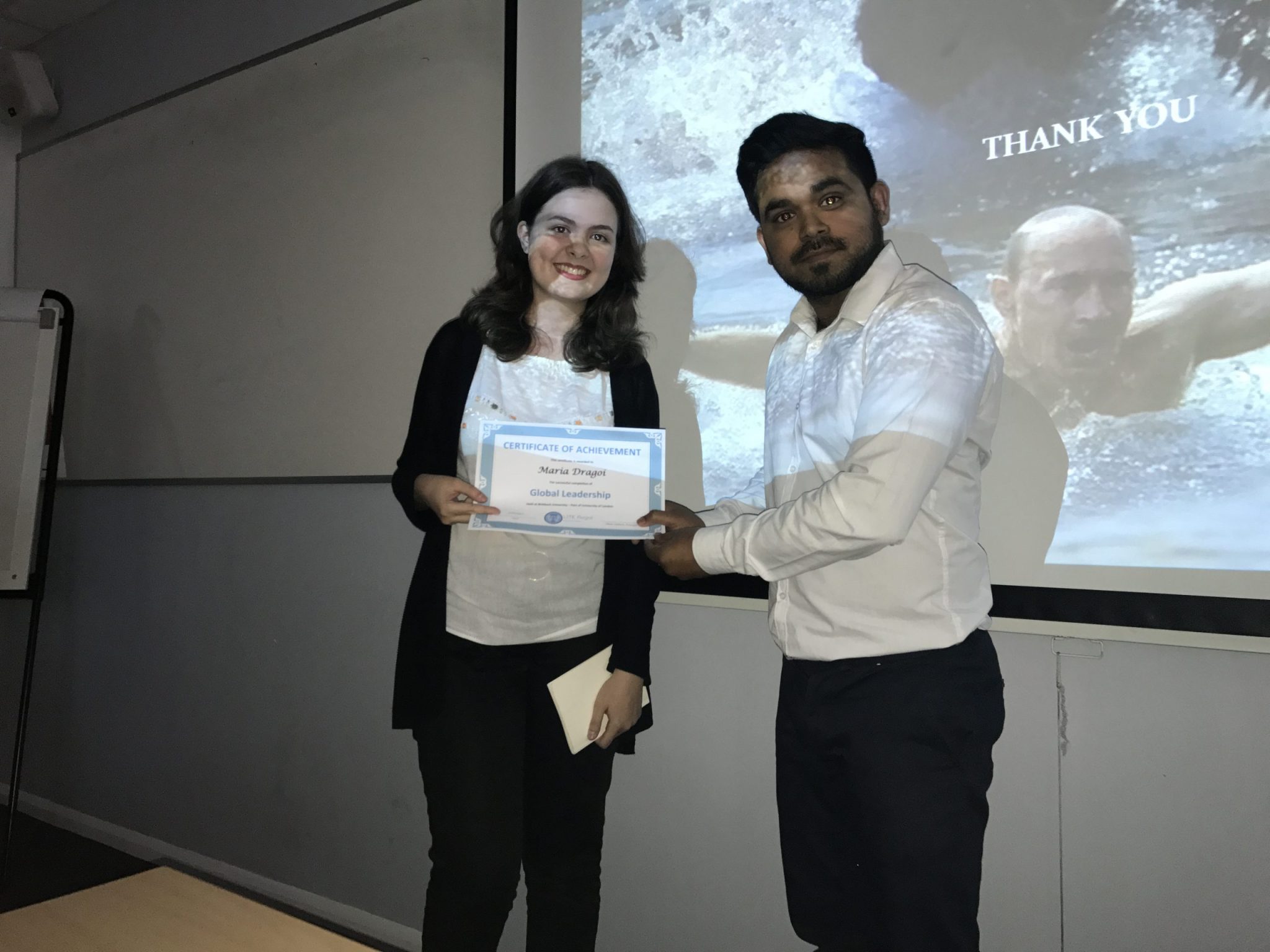 Congratulations to Maria Lite Regal Global Leadership Student - PPE - Politics Economics and Economics Summer London and Cambridge 2021
The Global Leadership Course is Scheduled to run this Summer 2021 for all dates on the Website and as timetabled. I am sure you are sick and tired of this Lockdown- as are we - and wish to make plans for this summer - to meet new friends, learn new cultures, and learn about the subject of your choice. This Summer enrolls for any of our Courses with full confidence. Your fees are fully protected if you pay fees to us for any of our Courses. Because of the pandemic, you may move your course as you wish without incurring any extra charges or request your full fees back if unable to attend due to COVID-19. For details of our Covid 19 statement look here: https://www.literegal.co.uk/covid-19/

The Global Leadership Programme is about harnessing your leadership skills and transforming this leadership to become the type of leader you want to be in the future.
Through powerful "workshops" in small groups, exciting lessons, lively debates, and tutorials students will acquire the skills necessary and confidence to become Global Leaders in the 21st Century.
By studying Politics, Economics, Philosophy, and Current Affairs your leadership skills will be developed and transformed into a "free thinker" respected by your peers. You will be taught how to analyze information and offer critical and thoughtful solutions to Current Global Topics such as:
Global Pollution is 2021- China, the USA, and Inda are the top 3 countries that emit the most CO2
Migration Problems in Europe – Causes and the Solution
COVID - 19 Pandemic - Was this a Lab-created virus and How to contain the virus and what will this mean for the population post-2021
USA and Europea and Asia Economic Policies for the next 10 years
Environmental Problems
Over Population
This course is for students who interested in Politics, Economics, Philosophy, and Current Affairs. It would suit students that see themselves as tomorrow's potential leaders and would like to gain leadership skills and perhaps enter a Political, Diplomatic, or United Nations career. 
Any student who is seriously contemplating entering a "top" university either in the UK or abroad in Economics, International Relations or Political Science should consider this. The knowledge gained in those subjects and their application shape our everyday lives for the "better" or "worst". Through exciting lessons, workshops, and lively debates, problems faced by our global leaders today are discussed with the focus on how these problems would be tackled by our new young global leaders.
Why Choose Lite Regal Summer School Global Leadership Program
This program is an exciting leadership program designed for high school students around the world. The program is designed to bring together students from all over the world and though the study of politics, economics , philosophy and international affairs students will discuss and analyse global issues and learn to formulate and offer solutions to these problems. 
Top tutors / lecturers majority (80%) whom have studied at Cambridge or Oxford or London University will guide and teach you an exciting global leadership program. This academic immersion combined with a exciting social and timetable will allow you to mix, make new friends and enjoy your summer with us.
This program include guest speakers and field visits to the Royal Courts of Justice and the Houses of Parliament in London to inspire the Global Leaders of tomorrow.
LITE Regal Summer School realises that the young bright students of today will one day be the political leaders as they have the skills, intellect and determination required to solve some of the world's greatest problems. Through our Global Leadership Program, we aim to provide young leaders with the opportunity to harness their passions and knowledge in an impactful way.
The academic content of this course is based upon the modules and objectives taught in the 1st year undergraduate subjects of Economic, PPE, International Relations in LSE, London and Oxford Colleges.
Through the guidance of our tutors and the teaching of these subjects students will learn :
Philosophy: Analytical rigor and the ability to criticise and reason logically, and be able to apply these skills to questions concerning how we acquire knowledge or make ethical judgments.
Economics: Students will learn about how consumers, firms and government make decisions that together determine how resources are allocated. They will learn and gain an understanding of governmental policy-making. The Economics of unemployment, inflation and taxation, the role of government in the provision of public services, education, health, importance of world trade are all issues that make Economics an important discipline and challenge.
Politics: Students learn and have lively discussions about political theory to analyse concepts such as liberty, equality, democracy and social justice. Students will evaluate the choices that political systems must regularly make, to explain the processes that maintain or change those systems, and to examine the concepts and values used in political analysis.
International Relations: Students will learn the benefits and problems encountered about the relations between states as opposed to individuals and not institutions.
Students will be taught by highly esteemed academic tutors through combination of lectures, tutorials and workshops. Through research and academic tutorials students will be given forum to discuss a politician and economic subjects. This will instill discipline, confidence, creative thinking and ethical values in core issues that affect us. E.g.: Given economic systems are subject to policy intervention and shocks from external factors i.e. a fall in the price of oils – how can the government respond. As LITE Regal Summer School students are international with students from over 70 nationalities, political and economical issues that will be covered will be "Global Issues".
Students will discuss and learn through debates and training and formulate their leadership opinions in lively debates: 
Why do we need politics 
How do we know what would be the most suitable government for a certain society
Concepts of common good and private interests
Type of government - aristocracy, democracy ect
Theories of Aristotle and Plato
Throughout the course, students will have workshops designed to engage them in political and economic ideas given current world issue topics. Students will either individually or in set groups offer solutions to a given global crisis and be asked to "defend" or  "object" to certain ideas. This will inspire students' confidence and precision in thinking necessary in this discipline.
"What factors are decreasing the price of oil and how will this affect our economies – Is your country an importer or exporter of Oil and Gas and the impact on your economy"
"Discuss the economic and political policies of  Russia under President Putin, America under the ex-President Trump and new the political and economic Strategies of Joe Biden, the UK under Prime Minister Boris Johnson"
"How can we build a safer world - nuclear disarmament and non-proliferation; preventing and resolving conflict; and emerging security challenges - Look into IRAN, and North Korean Nuclear Programs"
Students will be asked to join and participate in Model UN Conference. A current and worthwhile global issue or policy will be chosen by the Chairman to be discussed e.g.:
"A Safer World – Nuclear Disarmament and Non-Proliferation"
"A Fairer World – Securing Human Rights for All"
In this Global Leadership in Politics, Philosophy, and Economics Course for teenagers aged 15-18 we will analyze tomorrow's problems today. Students will learn how to debate and become confident speakers and analyze data to present their information.
Learn to think critically with a study of the great Philosophers such as Plato, Descartes, Locke. Learn about ethics – moral responsibility, rights and duties
Through invigorating workshops students will in groups discuss with their peers global issues and give their opinions on topics such as : 
What are the types of economic Systems, and what are their advantages and flaws
Contemporary challenges for development
Current challenges on migration and xenophobia
Current obstacles for gender equality, tolerance and Human Rights
Theories of Durkheim, Weber and Marx
To equip tomorrow's leaders with the skills necessary to succeed in the 21st century economy
To give students the knowledge to understand the economic concepts shaping the global economy
Foster students' commitment to continued learning about economics and leadership
Provide a fun-filled, active environment rich with new friendships that can last a lifetime
Help students discover their potential as they assemble their own personal tool-kits for effective leadership
For 2021 LITE Regal's Summer Schools Global Leadership course director has incorporated a number of unique field visits in major UK economic and political institutions to enable students to gain a unique insight into this course.
Field visits for 2021 will include:
The Bank of England - UK's Central Bank responsible for promoting monetary and financial stability in the UK
Houses of Parliament  - A visit to the Houses of Parliament otherwise known as Palace of Westminster. The Houses of Parliament is responsible for the making and changing of the laws governing the UK.
Visits to other world re-known Universities and Colleges – Oxford University Colleges, LSE (London School of Economics).
The LITE Regal Summer School isn't all about work! Our dedicated Events Team has created an exciting action packed social programme to complement your studies to ensure you have as much fun as possible, make friends and get the most out of your stay with us.
Please visit our activities page for more details: Cambridge  London
Cultural Excursions
Excursions take a full advantage of an excellent transport network both from London and Cambridge, giving you a real taste of life in England.
Destinations can include: Harry Potter World, Windsor Castle & Eton College, Oxford, Brighton, Chessington World of Adventure.
After School Activities
There is so much going on in London and Cambridge and we don't think you'll be bored. After classes you'll have a range of activities to enjoy too.
Here are a few examples of the kind of activities you might have the opportunity to enjoy this summer:
visiting London Eye, Madame Tussauds or the famous Houses of Parliament, film nights, punting down the river, visiting a West End Theatre, themed parties, sports including tennis, swimming, dancing and many more.
Free Time
We understand that students will want some free time to relax, attend to personal administration and contact their families. Some free time will be provided for rest and relaxation, however, we believe the most valuable experience to the student is a fully immersive, packed programme of activities and so students should expect to be engaged in team activities for the majority of time.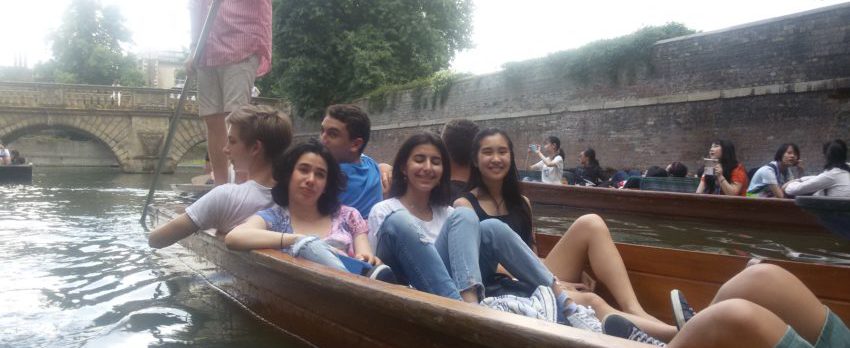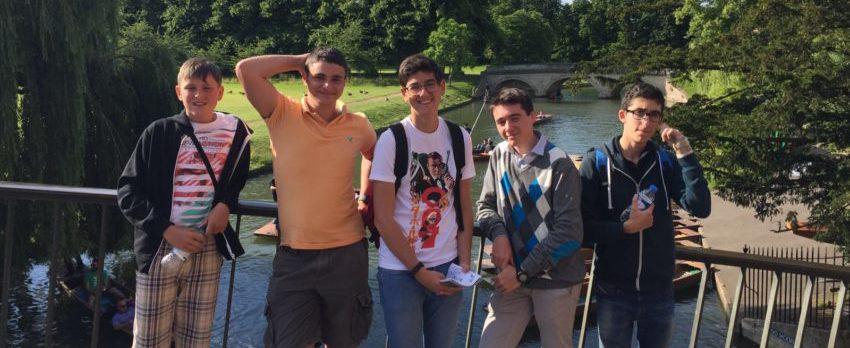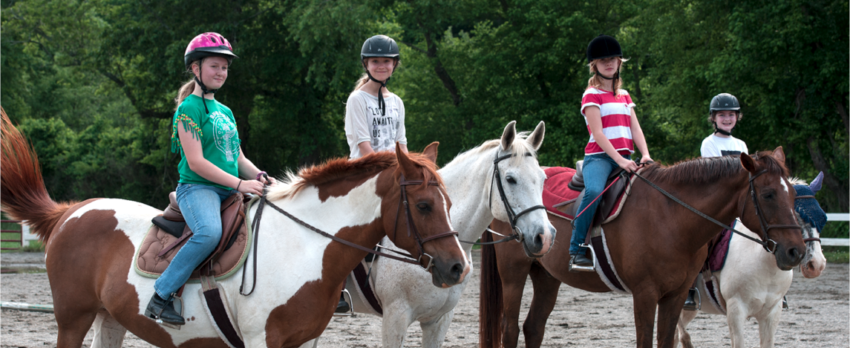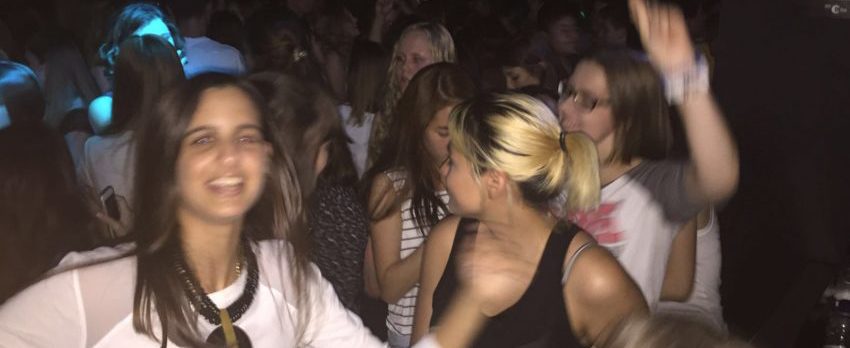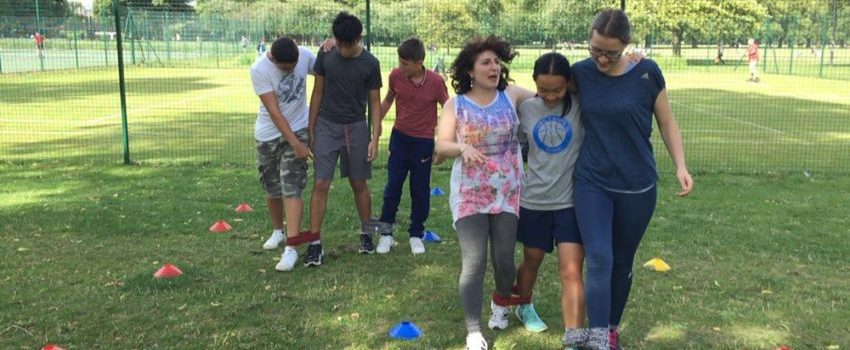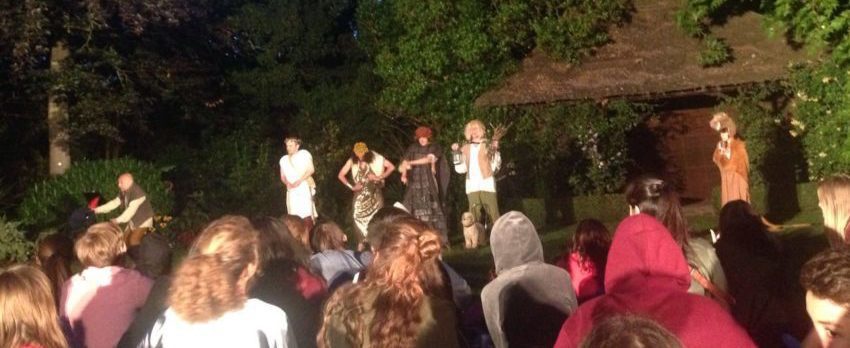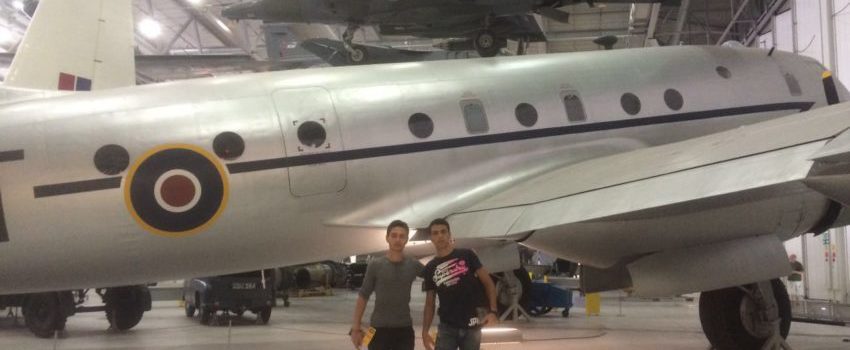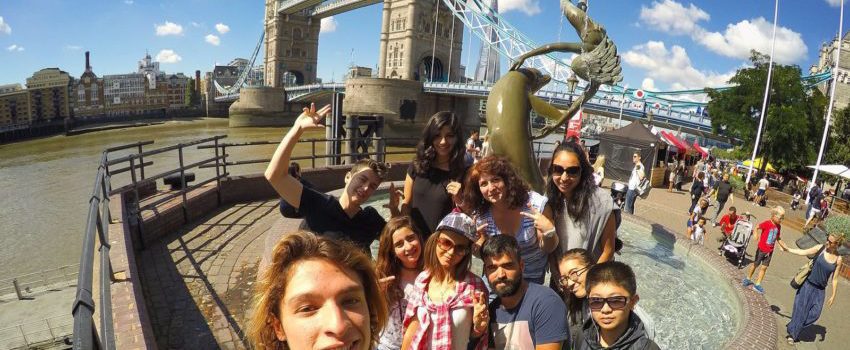 You will be accommodated in one of the College campuses. You will be allocated a room, usually sharing a twin room with another student of the same gender. Typically students will be accommodated on single-sex corridors or floors, with staff members and mentors always available on site. Living all together is a great way to make friends and sample the university lifestyle, as the welcoming environment allows you to develop a sense of community.
Breakfast and lunch is served and eaten in the College dining hall, which provides a bright and comfortable space for communal meals. Students will enjoy a varied and healthy diet: all meals are freshly prepared and special diets can be catered for with advance notice. A three-course dinner is provided daily either in the College dining hall, or in various restaurants as part of the social programme.
Safety and Security on Campus
Students will be overseen by our course leaders and residential staff to classes and activities, who ensure that students are looked after pastorally and socially during their programme and are available to assist students at any time of the day or night.
All students will be issued with emergency contact details for staff members and will be given a full safety briefing on arrival.
LITE Regal Summer School offers a safe and secure environment that is staffed 24 hours a day, 7 days a week by our friendly and professional team. We have a dedicated team of Managers, Teachers and College Mentors. The welfare of our students is our main priority at all times and our staff specialise in the pastoral care of older teenagers.
Management Team
Our Management team is headed by the College Principal, who takes responsibility for the daily running of the college, and supervises the Academic Programme. The Social & Welfare Manager takes charge of the Social Programme and is supported by a team of College Mentors, who ensure everyone is happy, safe and having fun.
Working together, our Managers ensure that every aspect of the college runs smoothly, safely and offers every student the chance to participate fully.
College Mentors
Our Mentors are key members of staff who support and assist our students within the college accommodation and throughout the Social Programme. Our team of College Mentors work with our Social & Welfare Manager in organising the college's social events and excursions, as well as accompanying students into campuses and during day trips. They are approachable and caring, ensuring that all students get involved in the life of the college.
Students on the Global Leadership course:
must be aged 15-18 before 1st September 2021 (if you are unsure of the age criteria entry please contact our registration team)
must show enthusiasm for Economics, Politics, Current Affairs
must be fluent or near-fluent English language speakers – if you are unsure whether your English level is suitable for this programme, please contact our registration team
must show motivation for attending the programme and participate in terms of attendance at lessons, meals and events
All successful applicants will also be required to provide a signed letter of consent from their parent or guardian. If offered a place, students and parents / guardians will also be required to sign a Code of Conduct for the summer school.
The cost of one LITE Regal Summer School programme is £3,995 and includes the following:
Tuition
Over 40 Hours Of Tuition Over Two Weeks
All Course Materials
Guest Lectures And Industry Visits
Academic Reports And Certificates
Social programme
Wide Range Of Afternoon & Evening Activities
3 Coach Excursions To Various Parts Of UK
Graduation Party
Living
Accommodation On The University Campus
Breakfast, Lunch And Dinner
Free WiFi (subject to availability)
Bed Linen & Towels Provided
Plus
LITE Regal Welcome Pack
T-Shirt
Souvenir