GCSE / IGCSE LONDON EASTER REVISION COURSE HIGHLIGHTS
Updated: 17 March 2021 For GCSE and IGCSE Easter Revision in 2021
The GCSE and A-Levels exams as per last Summer will not go-ahead for 2021. Grades will be awarded by the teacher and based on their professional judgment based on the evidence presented to the teacher –  mock exams, coursework, and essays. For those students sitting mocks which traditionally occur after Easter – this will play a significant role in the way a teacher will base his or her reflection and predicated grade to submit to the exam board. It is important that students revise and prepare themselves in such a manner as if they were sitting the GCSE's or A-Levels. Lite Regal will thoroughly prepare each student during our Easter Revision in Cambridge and give full paper mock exams with grade assessments. We will also give each student a full report of what they covered and achieved during the Easter revision – this can be another piece of evidence presented to the School and allow the teacher to inform judgment on which grade to award. Also, we have experienced that some pupils have had teacher changes and the school forced to use supply teachers during the student's GCSE and A level time which makes it difficult for the present teacher to accurately award the correct grade. Our A level Easter Revision in 2021 marks an important time in the calendar for Students sitting their A-Levels as an important revision period.
Due to the COVID disruption in learning and teaching experienced by all students, it saddens us to see they are at a huge disadvantage. We hope that parents and teachers will support students to allow them to catch up on the lost ground and lost learning time during the Easter, Half term, and also the Summer breaks. 
All our exam revisions will take place for in-person or online remote teaching (there is however no price difference for remote learning). Dates and timing as below. Please indicate on the form when payment is being made if you would prefer remote or in-person teaching.
All Parents who deferred the Easter Revision from 2020 to Easter 2021  are advised to email us to let us know their new intended dates.
GCSE / IGCSE LONDON EASTER REVISION COURSE HIGHLIGHTS
Locations
Central London locations, Center 1: Mayfair, Center 2: Bloomsbury - Birkbeck University
Times
Morning Stream: 9am - 12.30pm, Afternoon Stream: 1.30pm - 5pm
Subjects
All major subjects available in small group tuition, specific subjects available through individual one-to-one tuition
Boards
All boards covered, AQA, OCR, Edexcel, WJEC, CIE
Tutors
Highly qualified tutors, specialists in their field, educated at top Universities
Residential Option
Optional accommodation in single rooms in University campus with 24 hours supervision and full board available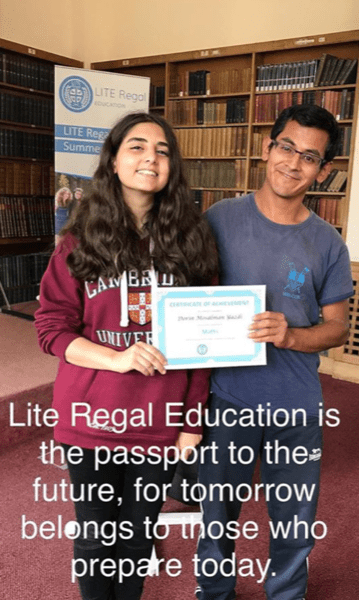 DATES, FEES & AVAILABILITY 2021
FEES 2021
Half-day tuition (17.5 hours): £525 / week | Full-day tuition (35 hours): £1050 / week | Accommodation: £595 / week
GCSE LONDON EASTER REVISION COURSE OVERVIEW
IGCSE / GCSE Easter Revision Course
Every student that is going to take an GCSE / IGCSE exam will benefit enormously from attending the Lite Regal GCSE / IGCSE Easter Revision course.
Lite Regal Education and International School offers intensive Easter Revision in both the IGCSE  / reformed GCSE subjects.
Simply by attending the Lite Regal IGCSE/ GCSE Level London Easter Revision course it can help you maximise your grade potential. Easter  is a crucial time during the holidays to bulk and re-enforce your knowledge in the IGCSE / GCSE subjects you have chosen. It is a time to practice exams and go through the syllabus, increase your subject knowledge, outline and overcome areas of weakness with small classes and an experienced IGCSE /  GCSE Level tutor.
Easter is the most important time in every student's calendar for IGCSE / GCSE revision and our London Easter Revision courses for iGCSE / GCSE Levels have become increasingly popular. Since 1993 LITE Regal has been in the education business and our experience will allow you through hard work to achieve your goals. Our London Easter Revision courses are an excellent way to plan, prepare and address concerns, leaving sufficient time to fine-tune revision skills.
At LITE Regal our Easter Revision courses are aimed at increasing your subject knowledge through being with like-minded individuals and working through problem areas to enable you to gain confidence with the actual exams.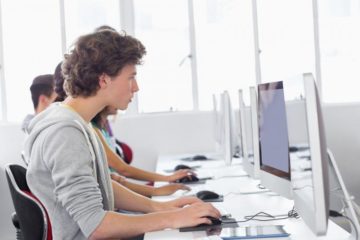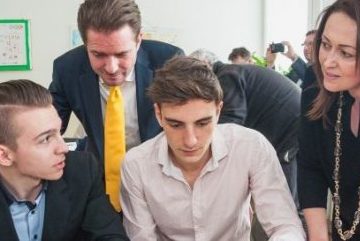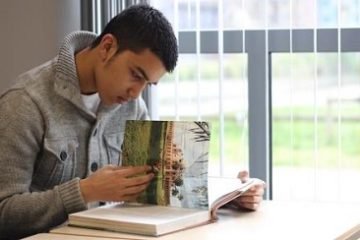 Our iGCSE / GCSE London Easter Revision courses are a great way of getting the bulk of your revision done early. The revision is structured for you with the emphasis in the right places and lots of practice on past papers. Through proven exam technique and by using only the best tutors majority whom have been Oxbridge educated we will help students overcome problem areas and enable students to build confidence to achieve their maximum grade in the summer examinations.
These Easter Revision courses help students remain calm at a time when stress may start to build. We concentrate on proven exam techniques and clarifying students' problem areas to maximise performance in the summer exams.
Expect to be worked hard during our Easter Revision courses.
The IGCSE / GCSE courses can be taken for five intensive half-days (9:00-12:30 or 1:30-5:00) at a cost of £525 per week, or five intensive full-days (9:00 – 5:00) at a cost of £1050 per week. IGCSE/ GCSE Students can cover 2 subjects over the week if they choose the Lite Regal IGCSE / GCSE Easter Revision in both morning and afternoon (cost £1050). It is therefore possible to complete six subjects over the three-week Easter period.
WHY CHOOSE OUR GCSE EASTER REVISION COURSES
Why choose our Easter GCSE Revision Course and what makes us different ?
We understand that GCSE Exams and the preparation is very stressful for students. Many students may opt to revise at home but at home their are many distraction which may stop them from from doing so. Easter is a time in which parents should seriously consider sending their children to the best and a leading learning environment – as the outcome of the test will affect their future. Lite Regal are on of the leading A level and GCSE Schools. How are we ? We run University Foundation Preparation and A Level and GCSE's from our Full time International School and Short Courses throughout the year.
It it not sitting at home trying to force memorise GSCE information it is about understanding the subject matter in which the student will succeed.
Its not about matter of how many hours you revise but how you revise and the understanding that will give you the advantage. Unlike other Revision Courses – At Lite Regal GCSE Easter Revision we will not just teach content but how to revise effectively that the student will carry beyond our Easter when they return to their school. We will let our students : 
Get confidence and motivation
Learn Effective Exam Revision Techniques – Effective Flash cards, Effective and condensed note of Key topics and more
Learn to Make Effective Revision Notes
Learn how to Structure and make an effective revision timetable in the lead up to the Summer Mocks or Real GCSE's
Learn to embrace a time and structure to revise within that the student is happy with
LRE (Lite Regal Education and Lite Regal International School) – Business Teacher Mr Mark Blane – Discussing GCSE Revision techniques and Business Content on how to achieve their goal and grades
At Lite Regal we understand every student has a different learning ability – The success of a student depends upon our teachers understanding what makes that student "click" and believing in that student abilities and helping them increase their grade potential through an effective structured GCSE Revision Week.
EASTER REVISION GCSE LEVEL SUBJECTS OFFERED
All subjects are also available through individual one-to-one tuition. Please contact us for personalised quote. For subjects not listed please contact our admissions team at admissions@literegal.co.uk.
Boards
LITE Regal covers all boards, AQA, OCR, Edexcel, WJEC, CIE and groups are organised according to shared needs within syllabuses.
DOWNLOAD GCSE LEVEL SYLLABUS OUTLINE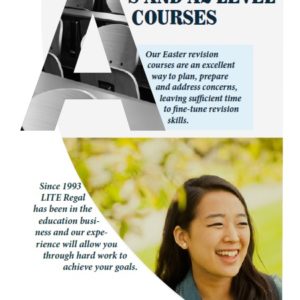 SECURE YOUR PLACE NOW
We are now accepting applications for our London and Cambridge centers.
Please read carefully our Terms & Conditions before submitting your application to us.
EASTER REVISION LONDON DATES & SCHEDULE
As the dates set by individual schools for Easter holidays vary, LITE Regal can arrange individual tuition to suit your availability over the Easter period. Please contact us to discuss your requirements.
Residential Option
Accommodation is available for all three weeks of study in single rooms in college residence with 24 hour supervision and full board is included. Students booking accommodation will be scheduled to arrive on the Sunday preceding their first day of study.
Accommodation Fee: £595 per week
HOW TO APPLY
To make a booking you can either apply online or via our paper application form. If for any reason we cannot offer you a place any fees paid will be refunded.
Applying online is the fastest and easiest way to secure a place on our courses. Please click the APPLY ONLINE link to get started with your application. If you would like to you can download our paper application form. payment via paper application can be made by credit / debit card, cheque or bank transfer. please see the application form for further details.
Upon receipt of your booking we will send you acknowledgement email confirming your place on the course.
View the 2021 GCSE / iGCSE 2021 brochure online