SPRING & EASTER DATES 2022
Download 1 week Medical Internship Sample Time Table
The 2021 Internship Timetable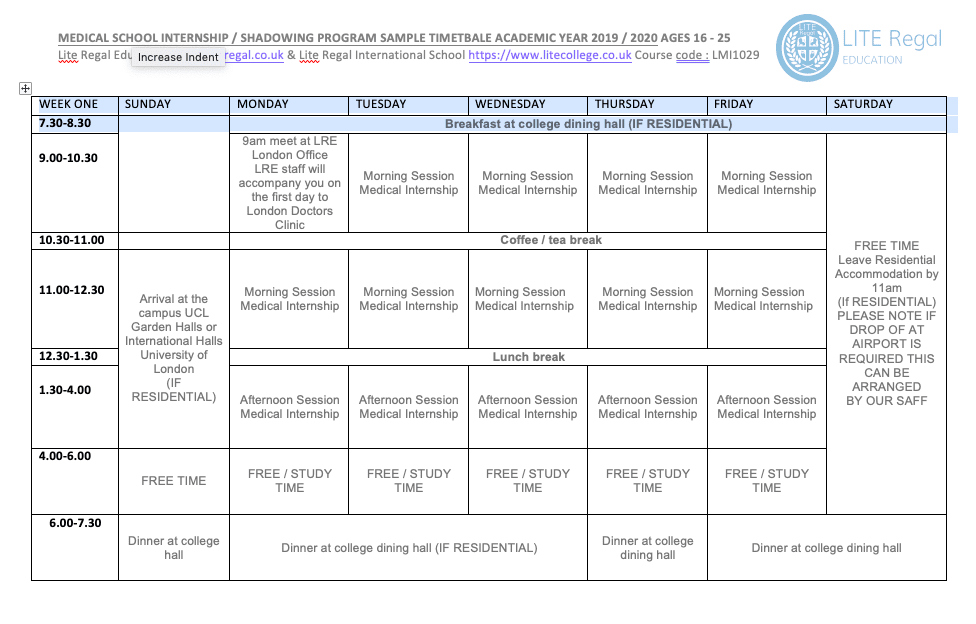 MEDICAL INTERNSHIP HIGHLIGHTS
LOCATION
Available in London only
AGE CATEGORIES
For students aged 17+ and seeking clinical experience
WHAT HAPPENS
Shadowing doctor and pre-clinical internship at a London clinic
INTERNSHIP HOURS
25 hours of internship / doctor shadowing per week
OUTCOME
Gain hands on experience with a qualified Doctor and enhance your CV
AWARD
Certificate of attendance from Lite Regal Education and Doctor / clinic, letter of recommendation from the Doctor
ACCOMMODATION
single en-suite rooms at University campus with meals included
SOCIAL PROGRAMME
exciting social / cultural programme including coach trips outside London
MEDICAL INTERNSHIP AND SHADOWING COVID 19 STATEMENT
MEDICAL INTERNSHIP AND SHADOWING LONDON PROGRAM INTRODUCTION
MEDICAL INTERNSHIP OVERVIEW
This internship brought to you by Lite Regal Education and Lite Regal International School is not a simulated internship as advertised by others. It is a real Internship and Shadowing course in that students will intern with a real working Doctor and learn first hand how they treat and diagnose patients in clinics or hospitals in London. Students will learn about the duties, skills and knowledge needed in being a working Doctor. Lite Regal has teamed up with working Doctors who remember being student doctors still in Medical School and would like to dedicate some "charitable time" to help students and young people aspiring to become the best doctors they can. This medical Internship is highly specialized and the experience can be tailored to the student's needs and the needs of specialism required in the medical field. Internships are carried out in very small numbers or individually depending on the Doctors needs and patient confidentiality concerned. Highly motivated students and young student doctors in the UK or abroad who would like to learn and gain better "hands-on skills" and learn about the working of real Doctors in real Clinics / Hospitals and see and learn how doctors diagnose real patient illnesses are advised to apply. Places are highly limited and students will be served on a first come first served basis dependant on their suitability for this highly specialized Internship and Shadowing Medical Internship Program.
This medical internship and shadowing program is for a 1 week / 2 week / 3 week / 4 week periods only and for the dates as shown. The Doctor shadowing / internship course is open to all nationalities and is done in a partnership with the Clinic / Hospital and Doctor concerned.
Doctor shadowing and medical internship in hospitals is vital and necessary for any students aged 17+ wishing to apply to Medical School or for students who are already studying medicine (MBBS or BSc) or Equivalent – abroad or in the UK and would like to gain Clinical Experience in a Clinic or Hospital. It is especially suited for Medical students seeking clinical experience in London UK. International and UK students are welcome to apply.
The Doctor Shadowing course is available in London (Central London) and residential students will stay in the UCL Garden Halls University of London (or similar) Student Campus for their period of Shadowing.
ADVANTAGES OF MEDICAL INTERNSHIP & SHADOWING
The advantages of Medical Internship are numerous. Students who decide to go on this programme will have an educational and cultural experience of a lifetime. They will learn and see how a fully qualified doctor (minimum of a MBBS title) works with patients in a full working environment. Importantly students will learn from the doctor Anamnesis (assessment of history of the patient) or how the doctor or others ask specific questions from the patient in order to obtain useful information to formulate a diagnosis.
We find that students mature, become more confident during the shadowing / internship  program with us. Students will:
have an educational and cultural experience
get vital and important hands-on experience with a qualified Doctor and see how they interact with their patients
enhance and update their CV with the Medical Internship / Doctor Shadowing Programme in London
in the spare time – relax and have fun and explore all that the multi-cultural and heritage rich city of London has to offer
WHO IS THE MEDICAL INTERNSHIP SUITABLE FOR
The Medical Internship / Doctor Shadowing Programme is suitable for all young future Doctors, Dentists, Nurses, Veterinary Science students, Physiotherapists, Paramedics or any future healthcare person.
It is useful for all High School students (Y11 /Y12 / Y13) seeking to get a shadowing programme as well as for students on an MBBS Course or  Foundation Year  (junior  doctors FY1, FY2) from abroad seeking an educational, clinical and cultural experience in the UK.
WHERE ARE THE MEDICAL INTERNSHIPS
Internships are only London based! Due to the convenience and students demands the shadowing program is based in London.
The internships  and shadowing programmes will normally be in one of the following:
GP OR LONDON SURGERY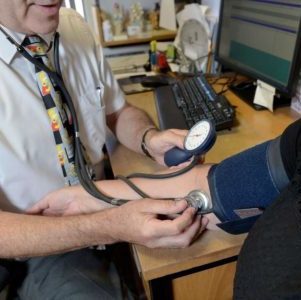 CENTRAL LONDON CLINIC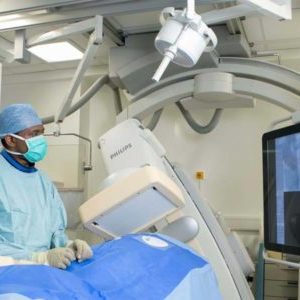 LONDON HOSPITAL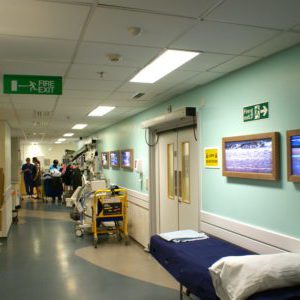 Internships will normally be within one of the London NHS hospitals or London clinics. We will find placement normally within one of the large teaching hospitals to give students an ideal volunteering role as well as insight into working within large teaching hospital or Doctors clinic.
PRICE OF THE MEDICAL INTERNSHIP
The Internship program can be taken on its own or as part of a Medical Preparation Course. The price of the Internship program alone – not taken in conjunction with any medical course is as follows:
RESIDENTIAL PRICES (FULL BOARDING IN UNIVERSITY OF LONDON)
NON RESIDENTIAL (NO BOARDING)
INCLUDED IN THE MEDICAL INTERNSHIP
LITE Regal will provide and sort out all the paper work between the student and Doctor. LITE Regal will find and source the clinic and Doctor for the student to intern with. All necessary Visa paperwork if required and all internship paperwork will be provided by LITE Regal Education.
Included in the price:
Accommodation on the University of London campus. We normally use UCL - Garden Halls or one of the other intercollegiate University of London Halls of Residence. All accommodation is in central London (Bloomsbury area) and commuting between the place of internship and accommodation is close.
En-suite single room within one of the University of London student accommodation. If you are enrolling with a friend or prefer to stay with someone we can provide en-suite twin room.
All meals – breakfast, lunch and dinner.
Internship in a London local Hospital or Clinic and all the paper work needed.
All public transport - (London oyster and travel card) between Halls of Residence and the Hospital / Clinic.
Welcome briefing and Hospital / Clinic introduction to gain orientation.
We will assign a student mentor to support you during your volunteer placement.
Please note that pick up and drop off from the airport is not included in the price, however this can be arranged for the student if required.
MEDICAL INTERNSHIP SAMPLE TIMETABLE
This is a generic timetable for Medical Internship and Doctor Shadowing students. The Medical Internship will be tailored according to the experience and level of the student, i.e. experience received by a 17-year-old student who is considering an application to Medical School will be different from the experience of a 2nd or 3rd-year junior doctor student. The internships will be in small or one-to-one groups with the doctor. The internships are individually tailored to each student based on their age, knowledge, experience, and department they wish to intern for.
MEDICAL INTERNSHIP DATES 2020 / 2021
Medical Internship dates can be found on the left top side of this page. Medical Internships are available throughout the whole year. Students can choose from 1 week up to 4 weeks of Medical Internship.
WHAT WILL STUDENTS GET AFTER THE MEDICAL INTERNSHIP
All students will get a Full Certificate of Attendance from LITE Regal Education and also a certificate and letter from the Doctor and Clinic the student was shadowing that will state all the areas that they covered and learned.
Students will in essence receive a Letter of Recommendation from the Doctor outlining what the student covered during the internship program that the student will find useful in the future.
WHO CAN APPLY FOR MEDICAL INTERNSHIP
Minimum Year 12 or over or must be 17+ at the time of the Internship Date
All nationalities with a good level of English. For all Non EU nationals our placement team will help students obtain the necessary Visa and UK entry clearance papers necessary to attend the internship.

Students must be highly motivated and be thinking seriously of applying to Medical School for Medicine,Dentistry, Nursing, Psychology, Veterinary Science OR Already be in Medical School – 1st – 

5th year Medical Year Student looking for a clinical Internship in London UK are especially welcome.

Students must command a good level of English: minimum– IELTS 5-6, TOEFL iBT 35-59, TOEIC 526-750, Cambridge FCE. If you are unsure of your English level please contact us.
The Medical Internships and Shadowing Programmes are extremely popular and oversubscribed – early application is highly advisable!. Please apply as soon as you are sure this is the internship program for you. You will be required to pay a deposit of 15% of the total Medical Internship Fees or Full Fees upon Registration. Although there is no closing date for applications of the Medical Internship Program – students will be placed on a first come first served basis – and our Internship team typically expects applications to be made at least 8 weeks before the intended start date to get all the necessary paperwork sorted.
AFTER YOU HAVE PAID FOR THE MEDICAL INTERNSHIP WE WILL NEED THE FOLLOWING DOCUMENTS
In order for the Doctors to tailor your Internship and security, we need the following information from you :
Updated CV – We will send you an example
Photo (headshot) – for security card – (can be taken from passport if needed)
Statement of purpose (cover letter) (max 500 words) – we will send you an example 
Copy of Passport or Travel Document
Proof of admission. or letter of enrolment from your current School / University
DUE TO THE CORONA VIRUS SCARE (COVID-19) AND HEALTH AND SAFETY GUIDANCE LRE IN ACCORDANCE WITH THE LATEST GOVERNMENT advice AND OUR HOSPITAL / CLINIC DOCTORS ADMIN TEAM HAVE REQUESTED WE WIL NEED A CLEAN BILL OF HEALTH DOCUMENT FROM STUDENTS.
It is important to manage your expectations during this Medical Placement experience. The depth and type of experience will depend upon the Hospital or Clinic that the student is placed with and the Doctors that the student will shadow during their placement. Students will shadow doctors and Hospital administrators during the work placement and they will give them the range and breadth of experience-dependent upon their interests in Medicine.
Due to Health and Safety in the UK, students on placements should expect the following when they make an application:
Placements cannot be for more than 4 weeks. Students should be 17 years old at the time of the shadowing / internship program.
Students will typically shadow doctors / physicians / mentors and any experience students can get around doctors, patients, the elderly or handicapped is invaluable in any Medical School application. Depending on the age of the students – students will typically be able to get an insight into the working of a hospital and its departments – Cardiology, Radiology,  Haematology, A&E, Intensive Care Unit, General Surgery, Anesthesia, Dermatology and ENT, Radiology.
FREQUENTLY ASKED QUESTIONS: FAQS