COURSE ONLY DATES & FEES 2022
Dates 2022
Fees
Residential: £4795
Non-Residential: £3750
Dates 2022
Fees
Residential: £8950
Non-Residential: £7195
Dates 2022
Fees
Residential: £12,350
Non-Residential: £10,725
COURSE + INTERNSHIP DATES & FEES
Dates 2022
Fees
Residential: £6,745
Non-Residential: £5,200
Dates 2022
Fees
Residential: £8,695
Non-Residential: £6,650
REQUEST SUMMER SCHOOL BROCHURE
COURSE HIGHLIGHTS
Location: London, Cambridge
Academic: Law School Application Advice
Industry link: Field visit to Royal Court of Justice, The Old Bailey
Outcome: Enhance your CV, academic broadening and knowledge
Awards: Certificate awarded upon completion of the course, graduation ceremony
Tutors: Highly qualified tutors, specialists in their field, educated at top Universities
Social Programme: Exciting social programme including 3 coach trips
INTERNATIONAL LAW FOR 18–24 YEAR OLDS WITH LITE REGAL SUMMER SCHOOL
International Law is the body of Law that governs the legal relations between states or nations.
Lite Regal Education / Lite Regal Summer School through a series of lectures and tutorials and workshops will give students a thorough grounding in International Public Law. The Course is available in Cambridge or London Campuses.
This course is intended for students aged 18 to 22 Undergraduates who are interested in the field of Public International Law. Although no prior knowledge is required to take this course an understanding of legal terminology and an interest in International Relations and Interstate Politics would be useful. This course will be extremely useful for those are studying or wishing to study Law and who have a professional interest in Public International Law. This 2 Week Summer School Course would refresh or deepen the students understanding of the subject. This Course will benefit any individual who like to further their understanding of the core principles of International Law.
With the globalisation of the World, International Law is becoming extremely important. Through a series of classroom lectures, small tutorials, and ground breaking workshops students will learn, dissect and discuss various issues in International Law.
Lite Regal Summer School International Law will be available either in the Cambridge Campus or London Campus. Law student s on the course will have the experience of being accommodated and learning within one of the Colleges of Cambridge or London depending on their location choice. The courses are fully residential and include all meals, lessons and after class educational and cultural tours. After activities are action packed and includes sports, theatre trips, and other University College trips and of course students are guaranteed  educational fun and a unique learning experience with Lite Regal. College Credits are available for this Course
Course content and Syllabus
International Public Law is the body of legal rules which regulate the nation states with one another as well as their relation with other International actors. The course will cover the concepts and through lectures and workshops the principals that define Public International Law.
The course will discuss the differences between Private International Law and Public International Law and the background of Public International Law. The notion of states as unitary actors and how state to state foreign Policies are implemented will be discussed. The sources of International Public Law will be taught and analysed as well as a look at various Institutions that govern these Laws.
The International Law Course Syllabus will include:
Background and History of International Law and History of International Law
"What is International Law?"
From the League of Nations as a pre-cursor to the UN.
History of International Law and Fundamental Differences between Private and Public International Law
Statehood and self determination
The introduction of States as Actors, and how the new emergence of Individuals, NonGovernmental Organisations (NGO) and how Social Media and Multinational Corporation (MNC) can influence Public International Law
Sovereignty and Self-Determination.
The Notion and States and the problems of International Law between States.
Sovereignty and jurisdiction of a state and Self-determination.
 Sources of International Law
A Look onto Article 38(1) of the International Court of Justice) as an authoritive statement of Sources:

International Conventions / Treaties
International Customs.
General Principals of Law
Judicial Decisions and Writing of the Publicist
Reasons and Equity - Ex aequo et bono(in justice and fairness)
Foreign Policy in International Public Law
What shapes Foreign Policy?
21st Century Diplomacy and Society to Society and Government to Society can shape Foreign Policy
The UN (United Nations) www.un.org
A study of the UN Charter and the Statute of the International Courts of Justice.
An Overview of the Legal Activities of the UN:

Environmental Law
International Trade Law
International Criminal Courts
Law of the Sea / Aviation Law/ Law of Space
Law of Treaties
War Crimes
Judicial System
Human Rights Law
International Law in US and EU Courts
The Law of Armed Conflict
The Future of International Law
Cyber Law and International Law – A look into the Tallinn Manual and how International humanitarian law applies to cyber law and cyber war.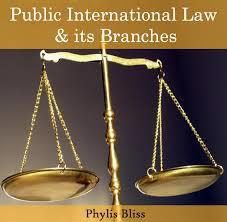 General Introduction and Background
League of Nations and UN
Responsability, International Law Making
Sources of International Law
Use of Force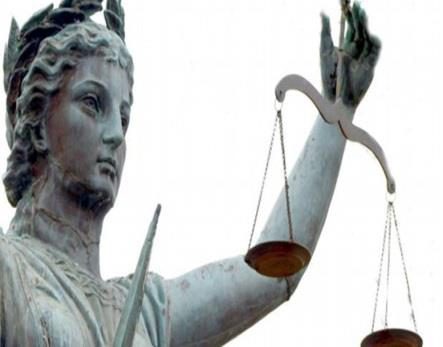 In Depth Analysis of Sources of International Law as Found Article 38.1 Of the Statute of IMF
International Criminal Court International Courts of Justice (ICJ)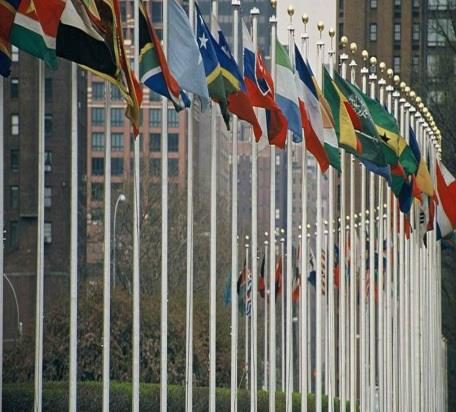 The UN and analysis of the UN Charter
International Courts of Justice and Upholding Public Law
Discussion of UN Article 42 and Article 51
Look at International Organisations IMF
International Criminal Court
Future of International Law and these organisations
Through Tutorial and workshops Students on the International Public La will work with the finest Tutor and Peers in researching and discussing cutting edge topics in International Public Law.
History
Series of workshops and case studies
There will be case studies in each of the major topics of the above Syllabus to reinforce understanding as well as Workshops:
"Without a proper system of enforceable sanction international law does not exist " Discuss.
"Is Palestine Authority a State under International Law" Discuss with Clear Inferences to Resolutions and what defines Sovereignty of a State.
"The war against Iraq was illegal?" from resolution 678 to 1441 discuss the legality of the war and give your conclusion
Case of study of International Accountability  and Justice
The Syrian Refugee Crisis and it surrounding States
Cyber Warfare the alleged hacking in 2016 of the American Presidential Election. International Law applies to cyberspace. International Law in Respect to Cyber warfare. Article 51 of the ICJ and the entitlement to self defence
Key learning objectives if you attend this course will be:
To understand and gain an in depth knowledges and principals of Public International Law
Through Exciting Workshops and Tutorials to address and real world issues in how the rule of law is upheld at an International Level
Gain skills in evaluating sources, researching , critical reading, writing and editing, assessing clarity
Gain Oral Argumentation Skills
Oral communication and listening
Exposure to the Law
Transferable life skills
Students on the LITE Regal Public International Law School Preparation will learn transferable life skills which will prove vital in any career or academic path they will follow.
Think and approach tasks with an inquisitive and critical mindset
Gain confidence in dealing with challenging tasks by breaking down tasks into smaller sub-tasks
Gain confidence in dealing with new people and situations
Students will a Unique opportunity on this Course to to Learn About Law in the UK and International Public Law by Visiting the Central Criminal court of England and Wales, the Old Bailey and the Royale Court of Justice.
In Addition to this there are educational Visits to other Colleges of Law in London, Cambridge and Oxford. There will be a tour of to the Kings College University of London Law Department. You will gain an invaluable insight to the working of Law in the UK.
NEW

TASTE OF PROFESSION – INTERNSHIP IN A LONDON LAW FIRM

Due to Lite Regal Educations Links with UK Law firms there are a few limited places for students to do an Internship with a leading UK LAW Firm. The Internship will only be available in London. Thus if a Student has Cambridge as there Campus they will have the unique opportunity to be an Intern in a London Law Firm.

The Duration of the Internship is Either 1 week or 2 Weeks, Students will Work every day 9am to 5pm in a London Law Firm and put their International Law and Law Knowledge to Use and be and be shadowed by a Lawyer.

Lite Regal will organise full board and Accommodation during the Students Internship.

Due to popular Demand Only a few Places will be available for Students on Course and Internship Program. For the Details and Price of the Internship Program please enquire with the Admissions Department.

On Completion of the Internship the Organisation will provide the Intern with a reference letter.
LITE Regal Summer School will be an experience to remember. You'll develop personally and academically as you are inspired, challenged and supported. From the programme you can expect to:
develop critical solving skills
make friends from all over the world
learn from world class academics and researchers at a University ranked one of best in the world
consolidate and develop your current knowledge of Law
improve your study skills whilst working in a range of stimulating environments
develop your practical skills as well as your theoretical knowledge
work in teams to develop your interpersonal and organisational abilities
enjoy the LITE Regal Education experience
explore Cambridge or London in your free time and with Lite Regal Education
The LITE Regal Summer School isn't all about work! Our dedicated Events Team has created an exciting action packed social programme to complement your studies to ensure you have as much fun as possible, make friends and get the most out of your stay with us.
Please visit our activities page for more details: Cambridge  London
Cultural Excursions
Excursions take a full advantage of an excellent transport network both from London and Cambridge, giving you a real taste of life in England.
Destinations can include: Harry Potter World, Windsor Castle & Eton College, Oxford, Brighton, Chessington World of Adventure.
After School Activities
There is so much going on in London and Cambridge and we don't think you'll be bored. After classes you'll have a range of activities to enjoy too.
Here are a few examples of the kind of activities you might have the opportunity to enjoy this summer:
visiting London Eye, Madame Tussauds or the famous Houses of Parliament, film nights, punting down the river, visiting a West End Theatre, themed parties, sports including tennis, swimming, dancing and many more.
Free Time
We understand that students will want some free time to relax, attend to personal administration and contact their families. Some free time will be provided for rest and relaxation, however, we believe the most valuable experience to the student is a fully immersive, packed programme of activities and so students should expect to be engaged in team activities for the majority of time.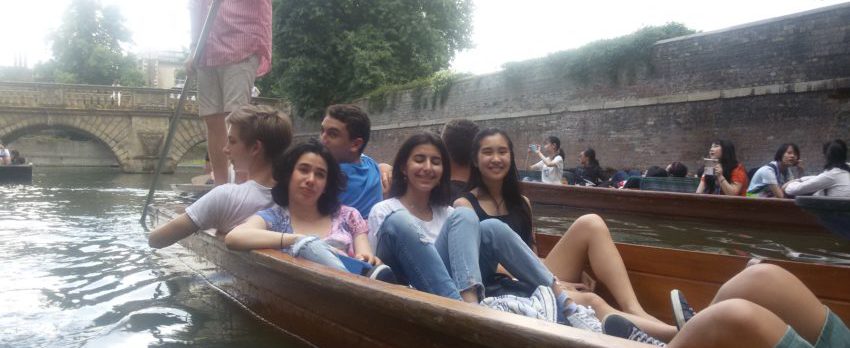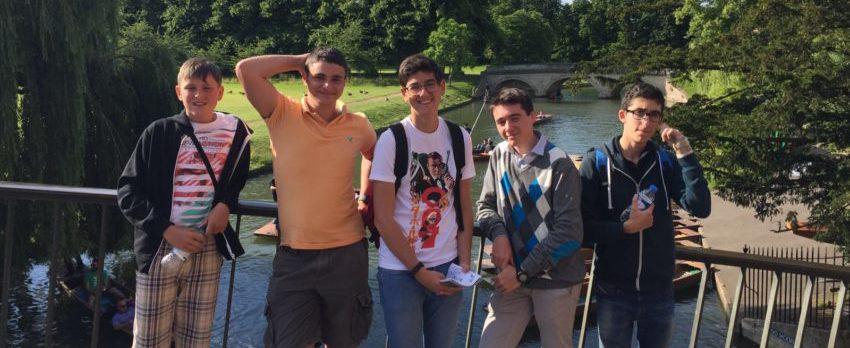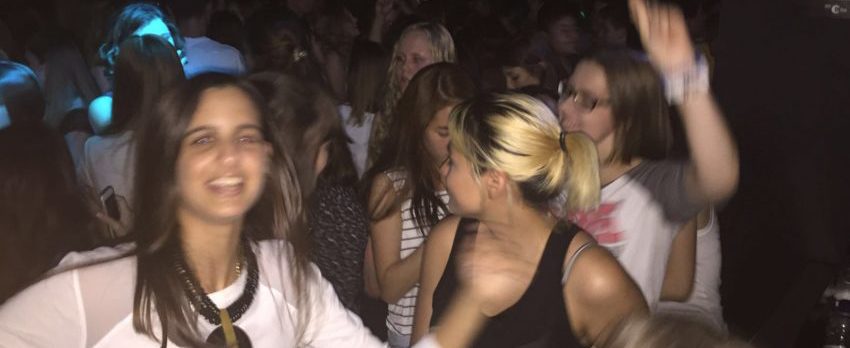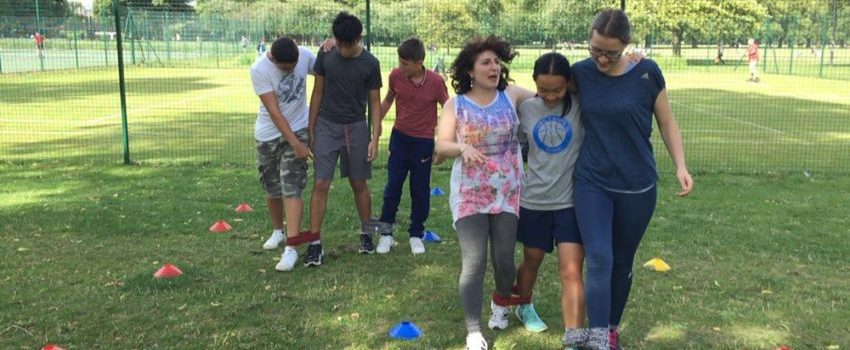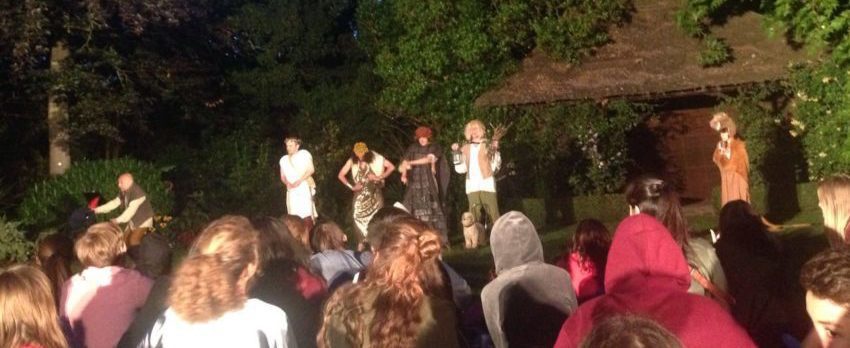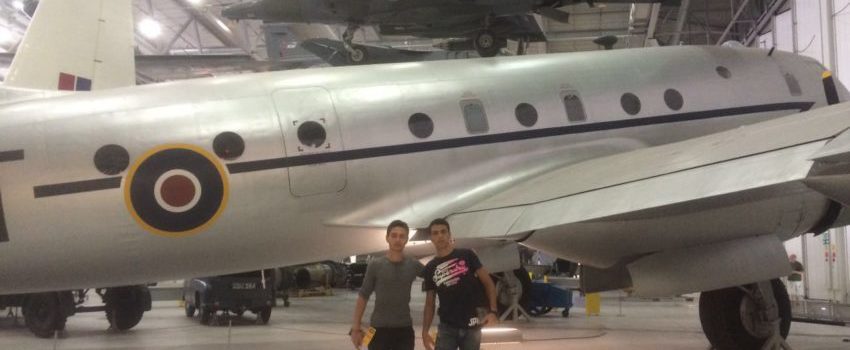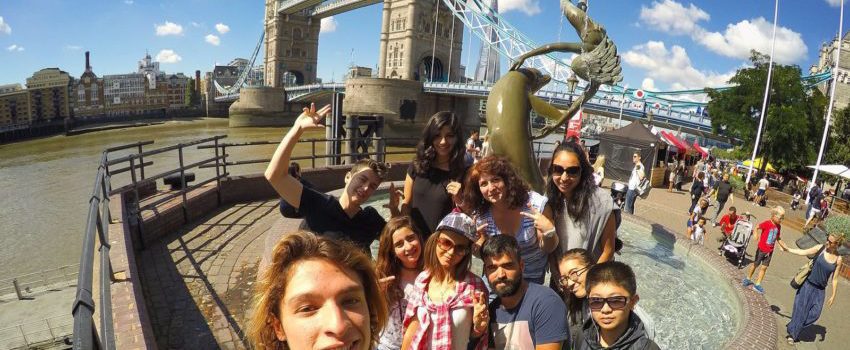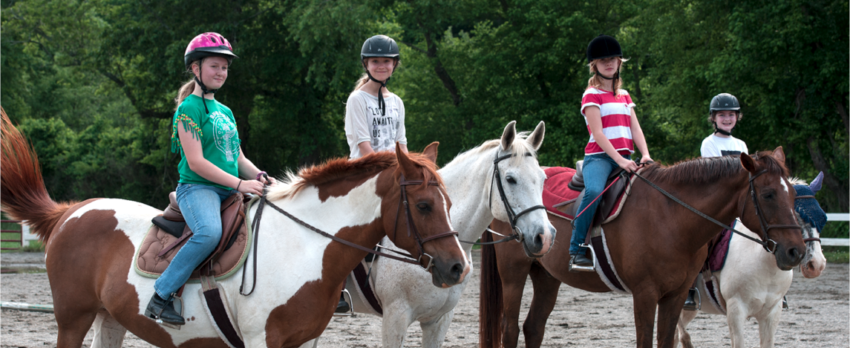 You will be accommodated in one of the College campuses. You will be allocated a room, usually sharing a twin room with another student of the same gender. Typically students will be accommodated on single-sex corridors or floors, with staff members and mentors always available on site. Living all together is a great way to make friends and sample the university lifestyle, as the welcoming environment allows you to develop a sense of community.
Breakfast and lunch is served and eaten in the College dining hall, which provides a bright and comfortable space for communal meals. Students will enjoy a varied and healthy diet: all meals are freshly prepared and special diets can be catered for with advance notice. A three-course dinner is provided daily either in the College dining hall, or in various restaurants as part of the social programme.
Safety and Security on Campus
Students will be overseen by our course leaders and residential staff to classes and activities, who ensure that students are looked after pastorally and socially during their programme and are available to assist students at any time of the day or night.
All students will be issued with emergency contact details for staff members and will be given a full safety briefing on arrival.
LITE Regal Summer School offers a safe and secure environment that is staffed 24 hours a day, 7 days a week by our friendly and professional team. We have a dedicated team of Managers, Teachers and College Mentors. The welfare of our students is our main priority at all times and our staff specialise in the pastoral care of older teenagers.
Management Team
Our Management team is headed by the College Principal, who takes responsibility for the daily running of the college, and supervises the Academic Programme. The Social & Welfare Manager takes charge of the Social Programme and is supported by a team of College Mentors, who ensure everyone is happy, safe and having fun.
Working together, our Managers ensure that every aspect of the college runs smoothly, safely and offers every student the chance to participate fully.
College Mentors
Our Mentors are key members of staff who support and assist our students within the college accommodation and throughout the Social Programme. Our team of College Mentors work with our Social & Welfare Manager in organising the college's social events and excursions, as well as accompanying students into campuses and during day trips. They are approachable and caring, ensuring that all students get involved in the life of the college.
Students on the International Public Law course:
must be aged 18-24 before 1st September 2021 (if you are unsure of the age criteria entry please contact our registration team)
must show enthusiasm for  Law
must be fluent or near-fluent English language speakers – if you are unsure whether your English level is suitable for this programme, please contact our registration team
must show motivation for attending the programme and participate in terms of attendance at lessons, meals and events
The cost of one LITE Regal Summer School programme is £3,995 and includes the following:
Tuition
Over 40 Hours Of Tuition Over Two Weeks
All Course Materials
Guest Lectures And Industry Visits
Academic Reports And Certificates
Social Programme
Wide Range Of Afternoon & Evening Activities
3 Coach Excursions To Various Parts Of UK
Graduation Party
Living
Accommodation On The University Campus
Breakfast, Lunch And Dinner
Free WiFi (subject to availability)
Bed Linen & Towels Provided
Plus
LITE Regal Welcome Pack
T-Shirt
Souvenir
Applying online is the fastest way to secure your place on one of our courses. Please note that a deposit of 15% of course fees or full payment is required when submitting your online application. We cannot process the application until at least the deposit has been received. If for any reason we cannot offer you a place, any fees you have paid will be refunded.
As the places are limited we recommend you to settle the remaining balance for your course as soon as possible. The remaining balance is due no later than 60 days prior to the start of the course.
Please click the link below to get started with your application: You will need to select the course(s) and dates you wish to study with us.
If you would like to, you can apply for one of our courses via paper application form, which can be downloaded by clicking the link below. A deposit of 15% of course fees or full payment is required to accompany your application form. This can be paid by credit / debit card, bank transfer or cheque. Our bank details are provided on the form. We cannot process the application until at least the deposit has been received. If for any reason we cannot offer you a place, any fees you have paid will be refunded.
As the places are limited we recommend you to settle the remaining balance for your course as soon as possible. The remaining balance is due no later than 60 days prior to the start of the course.
Please complete the application form providing as many details as possible and send it back to us in one of the following ways:
by email to:
admissions@literegal.co.uk
by post to:
LITE Regal Education, Berkeley Square House, Berkeley Square, London W1J 6BR, United Kingdom