2 WEEK COURSE
Dates 2022
Fees
Residential: £4795
Non-Residential: £3750
4 WEEK COURSE
Choose 2 different courses and / or locations.
Dates 2022
Fees
Residential: £8950
Non-Residential: £7195
6 WEEK COURSE
Choose 2-3 different courses and / or locations.
Dates 2022
Fees
Residential: £12350
Non-Residential: £10725
REQUEST SUMMER SCHOOL BROCHURE
Student Testimonial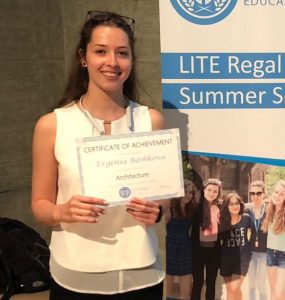 First of all, I want to thank you for such an amazing experience! I truly enjoyed my course and would really like to attend it more times in the future. The organizers provided everything that we needed, my course was full of different entertainments! Special attention to my architectural teacher Lou Keleman, who did a great job and made me understand the architecture itself. His way of representing art and architecture made me dreaming of becoming an architect. I got everything I expected from this course. Thank you!
COURSE HIGHLIGHTs
Location: London University, Cambridge University
Academic: Learn Modern Architecture through hands on lessons and projects
Strong Industry link: Field visit to see and sketch Iconic London Architectural buildings
Outcome: Enhance your CV, academic broadening and knowledge
Gain Motivation, Self Confidence, Independent. Make friends and discover "yourself"
Awards: Certificate, report and full credit transcript awarded upon completion of the course
Tutors: Highly qualified Architecture Tutors, specialists in their field, educated at top Universities
Social Programme: Exciting social programme including 3 coach trips

Gain 3.5 credits or 7.5 ECTS credits*
Receive a detailed report
Graduation certificate
These will enhance your CV
*Check for acceptance by your Institution

Exciting Architecture Workshops
Design and Model Making you 21st Century Building 
Learn to sketch and Draw
Modern Architecture Summer School for 15 TO 18 year olds
Modern Architecture Summer Course
This summer course is aimed at UK and International Students aged 15-18 who want to learn about modern architecture not through boring lessons but practical hands-on workshops with leading tutors. The course  and is taught through hands on lessons and project-based  lessons which is the basis of architectural education . From the start students will be involved in a variety of projects and learn visual studies and computing and studio projects to increase their creativity in architecture. Students at the end of the course will have to create and submit a  portfolio of their creative works which is essential in any future application to Architecture School / University. They also will work  individually or in pairs to produce designs, drawing and models of their own modern architectural building.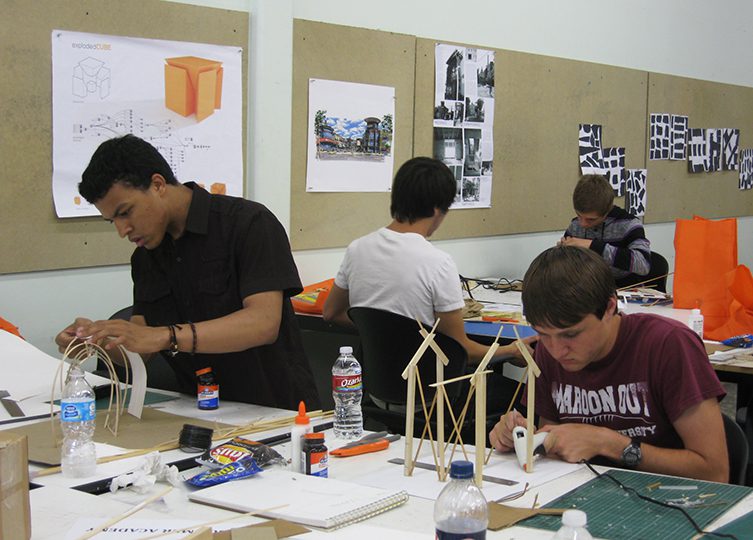 This is a course in which students can gain credits and live and learn about modern architecture - it will give students knowledge as well the positiveness and leadership needed to be an a 21st Century Modern Architect. Student will learn about  the creativity behind great architects - From Zaha Hadid (Serpentine Gallery, Guangzhou opera house et al, Frank Gehry (Gugenheim Museum et al), Norman Foster (Beijing Airport,  Smithsonian Institute Washington et al), Renzo Piano (Shard London). Rem Koolhaus (Garage Museum ot Contemporary Art in Moscow, Tom Wright and Hakim Khennouchi (Burj AL Arab Dubai et al). Students will learn about what building inspire them, and learn about architectural concepts of space, function, form and technology as well how to think like an architect and learn the design and building process.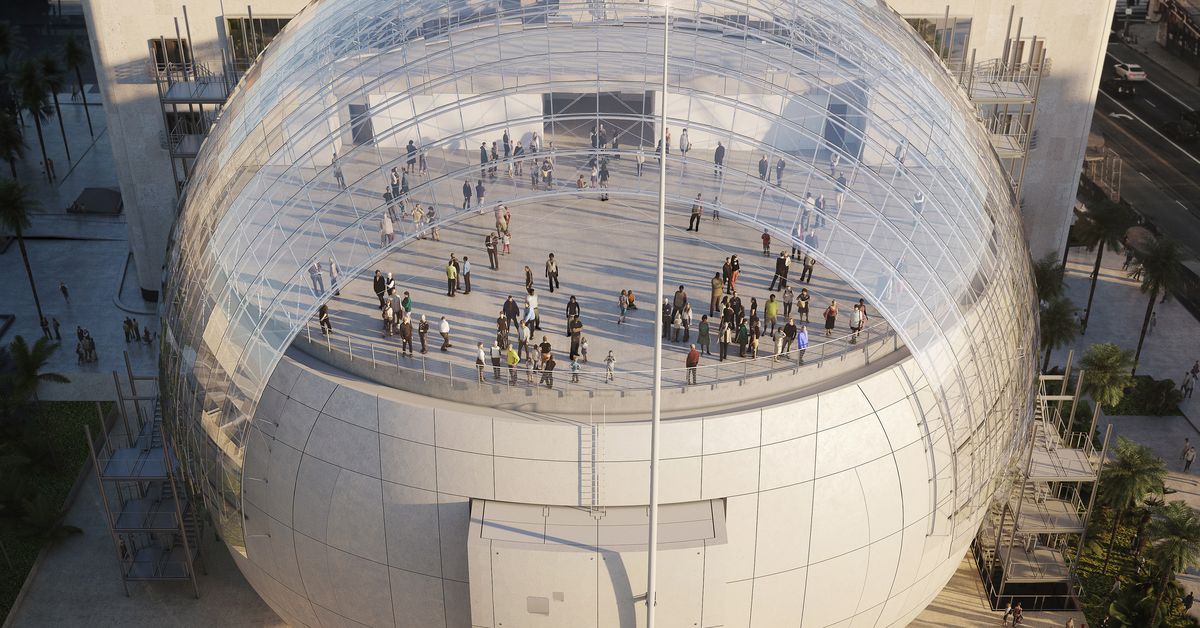 In this 2 week to 4 week course student will live and breath architecture This is not a boring classroom driven course but a course with exciting hands on practical lessons in which students will learn about architecture in this Sumner course though active workshops and lessons which are supplemented with outdoor field visits to UK and London's Modern Architectural Building.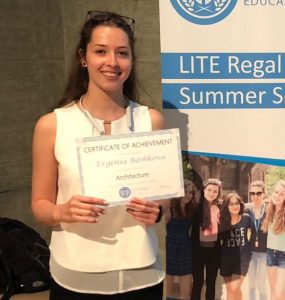 The aim of this Award Wining Course is

:
To give student the knowledge and inspiration and confidence in getting into Architecture School
To provide an overview of Modern Architecture to ensure that Architecture is the right Path for them
Allow to students to gain independence and make friends from all over the world, have fun  and allow students the ability to be accommodated and learn Modern Architecture in one of the best Universities in the World - Cambridge or London University and have an educational and Cultural Tour
This Course is intended for  15-18 year olds from the UK or International Schools abroad who are looking to make the most out of their Summer and who are considering and interested in architecture at a Top Architecture School or University and would be motivated and inspired by other students from other nationalities with the same goals and interests. It is a engaging course and students will learn to think as architects and enjoy themselves.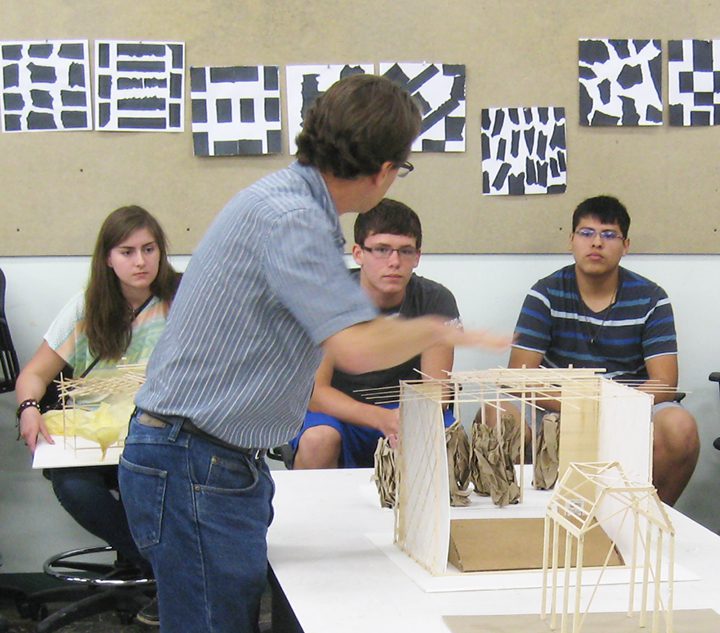 This is one of the leading Architecture summer courses in the UK and is perfect for High School Students considering studying Modern Architecure  at University in  in particular those looking for coveted places at prestigious Architecture schools such as Harvard, Yale ,UCL, Kings College, Cambridge , Oxford, King Abdulaziz (KAU). University of Hong Kong (HKU) or similar.
Modern Architecture Teacher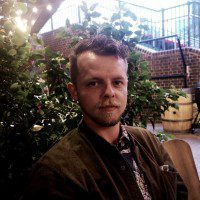 LOU KELEMEN
MArch Part II UOW - DS15 BArch Part I CSM FdA IntDes LMU
Lou Kelemen is currently a part II architect, with interests in the field of urbanism, art and architecture. He holds qualifications in Architecture and Interior design. He is a keen entrepreneur with skills in communication through media, writing and drawing, as well as a keen technical designer. His work is based in the representations of truth and behaviour of civilisation. Holding interests in the history of modern architecture and its future development through the media. He currently participates in a research studio which questions the ideologies behind the construction of building in its real interpretation, rendering these capacities through 1.1 construction. As a professional he also holds the highest value to teaching, this may be through talks, lectures, symposiums and 1 to 1 tutoring. He also holds interest in social, political and economic studies gathering itself the presentation and execution of the built environment.
Academic Content and Syllabus of Modern Architecture
 Preparation Summer .
During this 2 week Modern Architecture course that can also be extended to 4 weeks Student will be taught Modern Architecture though exciting and innovative Workshops, Engaging lessons and tutorials :
1/ History and Theory of Architecture
From Babylonian Times to Modern Day 21st Century Students will learn about form and visualisation and the transformation of Homes and Buildings through the era as technology and Modern Materials have become available. 21st Century building and material technology will be explored to construct and design Taller Building and Underground and undersea cities that were tough impossible.
Workshops  : Students will site Visit famous Iconic Modern Architectural Landmarks  and Cambridge depending on their Campus Choice to see and discuss Modern Architecture and Material and the design and construction of Modern Architecture. Student will visit and see and discuss London's Modern Architecture the Shard London (Renzo Piano) , The Serpentine Gallery London (Zara Hadid), The Gherkin London or Cambridge Law Building Cambridge.  City Hall (Norman) Foster). Student will individual or in pairs discuss their favourite architects and building structure.
2/Learn Architectural Process and Program
Students will lean the entire life cycle of how architects work with their clients -  from initially asking the questions - "who, what, why and where" and questions to inspire the architect to produce clients ideas. Students will learn to probe, solve, sketch, draw (both digital and freehand), model making and collaborate with the other students to produce a client prototype.
Workshops : Student will learn hand drawing and sketching in indoor and outdoor situations. Students will begin their portfolios and in class with the teacher or in pairs act as client / architect relationships to learn to questioning behind the architectural process to take into consideration space and usage and neighbourhoods and materials to be used.  Student will think and draw various sketches of building and structures accord to the professional briefs given to them specifications. Students will for instance be required to produce their own interpretation and sketches of modern airports, public libraries and residential building. Student will also be asked to create a futurist building of their choice and discuss this idea in front of the class.
3/ Architectural Design and Graphics - An Introduction to design
Students will be introduced - to design  and drawing of buildings. Topics will include how to create schematic floor plans, elevation and section. Students will learn 3D of designs by making models and how to create quality coded graphic to high light parks, walkways, landscape. Students will learn to create elevation from the Schematic floor plans and be introduced to 3d CAD computing for Architecture.
Workshops :  Architectural CAD drawing, Architectural computer modelling, Scale model making, Hand drawing / Sketching (both digital and freehand)
4/ Modern Architectural Graphics
Students will learn the differences between 2d and 3d design.
Workshops : Students will be required to present their drawings to the the other class members and discuss and explain the users needs, design process and building process and design solution to solve the clients needs.
5/ Building Material and Technology
An Introduction into Building material and Construction - Starting from the ground up - Lite Regal Architecture Student will learn about the fundamental building blocks of buildings from the Foundations to the Roof (bottom up). Students will understand the basic components of a building. understanding relation between architectural designs,building components (Foundation, plinth, wall, sill, lintel, roof, doors, windows, ventilators, staircases, sunshades etc.) along with the building materials used in Modern Architecture.) Introduction to Building Materials in Modern Architecture (Sand, Timber, cement, Clay, Stone, Lime, Metal and Glass, Plastics)
Workshop : Students will be required to touch and to feel and out produce samples of the materials to be used in their own design for their portfolio. Students will be required to combine materials for the exterior and interior of the building.
6/ Urban Design
This module will teach students to think critically and analytically to understand urban planning and design within cities and towns by understating the social and economic well being of the population.
7/Introduction to Computing in Architecture
Students will learn and appreciate the difference between 2d and 3d  representation and learn architectural drawing using CAD and to drawing conventions as used by architects.
Workshops : Students will be learn to use  professional Architectural CAD software and learn Architectural CAD drawing
and Architectural computer modelling. They will use this to further and enhance their portfolio work.
Workshops
Visual Representation - to equip the students with architectural knowledge and to teach through workshops, tutorials and projects  the fundamental  of visual representation and to teach the architecture summer students with the basic of representations. Students will learn how to draw indoors and outdoors from observation and from well known architecture landmarks such as the Shard Tower in London and how to sketch free hand and draw and  have visual representation. Students will learn through active workshops the complexity of form and how to draw geometric forms - circles, tangents, construction of lines and angles.
• Architectural design
• Architectural history and theory
• Architectural CAD drawing
• Architectural computer modelling
• Scale model making
• Hand drawing / sketching
• Academic research and writing
• Precedent analysis
• Project planning
• Construction detailing
• Portfolio collation
• Graphic design and layout
• Presentation preparation
Key learning objectives if you attend the Architecture School Preparation summer course will be :
to increase your Creativity and knowledge in all the processes in Modern Architecture
to understand the application process in applying to study Architect at University
problem solving in Architecture
critical reading, writing and editing
oral communication and listening
To be able to think and sketch and draw and produce high quality site plans, floor plans, elevations and 3d drawing of buildings
research, organisation and management
relationship-building and collaboration
background knowledge
Active collaboration between the other architecture students
Students on the LITE Regal Modern Architecture School Preparation summer course will learn transferable life skills which will prove vital in any career or academic path they will follow. These skills include :
improving your knowledge and confidence with your application and helping you with your ambitions of reaching architecture school
Realising if being architect is the write career path for you
think and approach tasks with an inquisitive and critical mindset
gain confidence in dealing with challenging tasks by breaking down tasks into smaller sub-tasks
gain confidence in dealing with new people and situations
Included in our Modern Architecture School Preparation summer course is the unique opportunity to visit the Bartlett Architectural Show in UCL London University  - a unique Exhibition of  Architectural University Students.
Lite  Regal Architectural Students will visit RIBA (Royal Institute of British Architecture) in London - The home and professional body representing professions and Student architects. Student will explore exhibitions and guest talks by qualified and working Architects.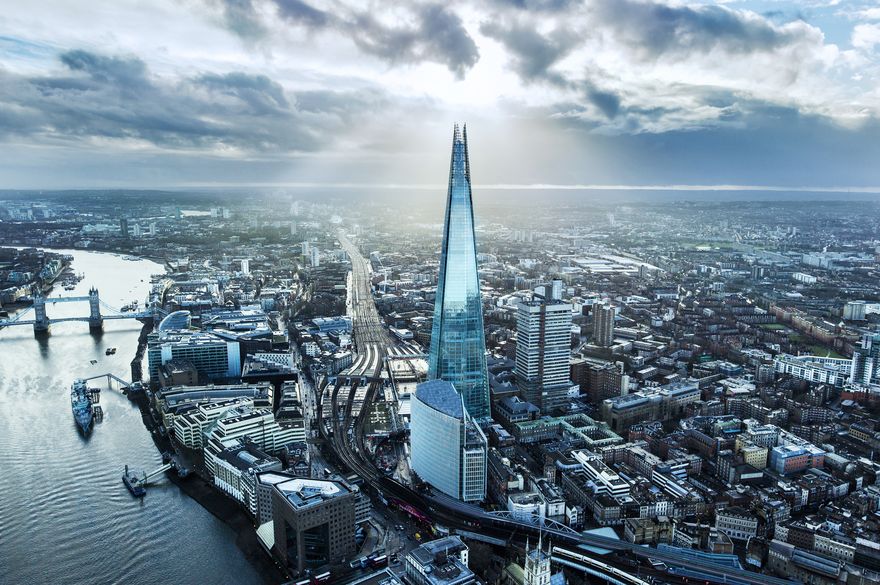 LITE Regal Summer School will be an experience to remember. You'll develop personally and academically as you are inspired, challenged and supported. From the programme you can expect to:
gain invaluable insight through workshops that could prove advantageous in your future University application and career choice
find out about subjects like Modern Architecture, which are not necessarily taught at school but could be perfect for you to study at University
develop critical solving skills
make friends from all over the world
learn from world class academics and researchers at a University ranked 4th best in the world
improve your study skills whilst working in a range of stimulating environments
develop your practical skills as well as your theoretical knowledge
work in teams to develop your interpersonal and organisational abilities
enjoy the LITE Regal experience
The LITE Regal Summer School isn't all about work! Our dedicated Events Team has created an exciting action packed social programme to complement your studies to ensure you have as much fun as possible, make friends and get the most out of your stay with us.
Please visit our activities page for more details: Cambridge  London
Cultural Excursions
Excursions take a full advantage of an excellent transport network both from London and Cambridge, giving you a real taste of life in England.
Destinations can include: Harry Potter World, Windsor Castle & Eton College, Oxford, Brighton, Chessington World of Adventure.
After School Activities
There is so much going on in London and Cambridge and we don't think you'll be bored. After classes you'll have a range of activities to enjoy too.
Here are a few examples of the kind of activities you might have the opportunity to enjoy this summer:
visiting London Eye, Madame Tussauds or the famous Houses of Parliament, film nights, punting down the river, visiting a West End Theatre, themed parties, sports including tennis, swimming, dancing and many more.
Free Time
We understand that students will want some free time to relax, attend to personal administration and contact their families. Some free time will be provided for rest and relaxation, however, we believe the most valuable experience to the student is a fully immersive, packed programme of activities and so students should expect to be engaged in team activities for the majority of time.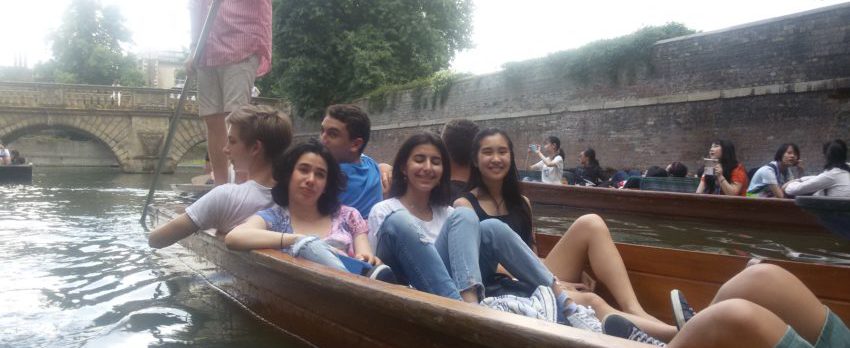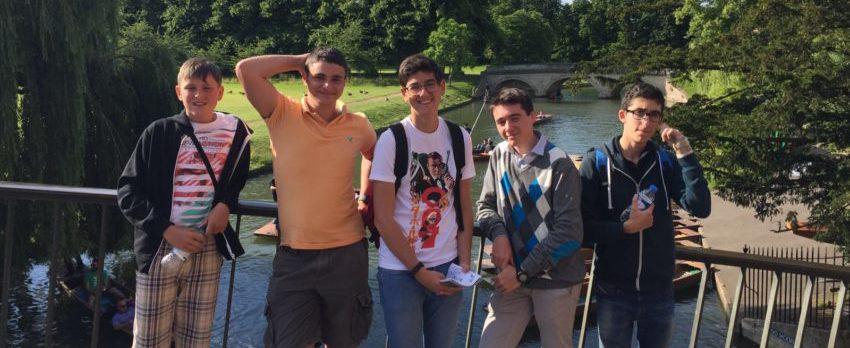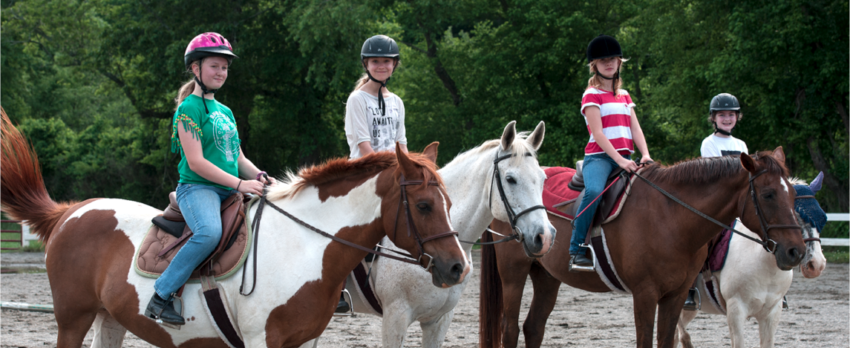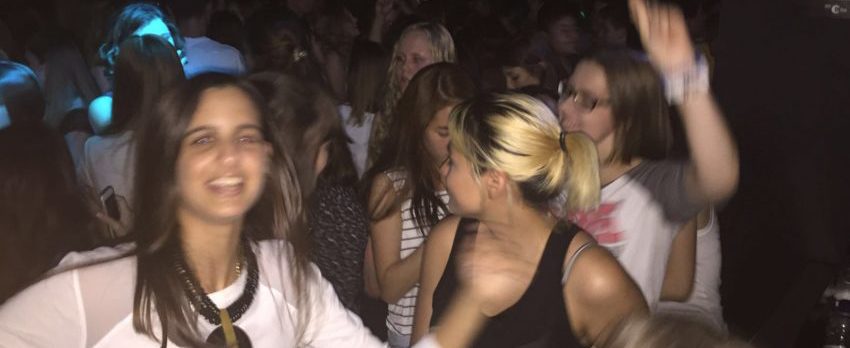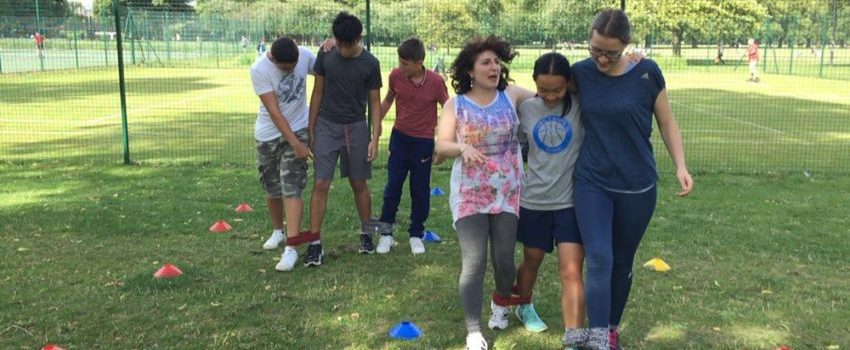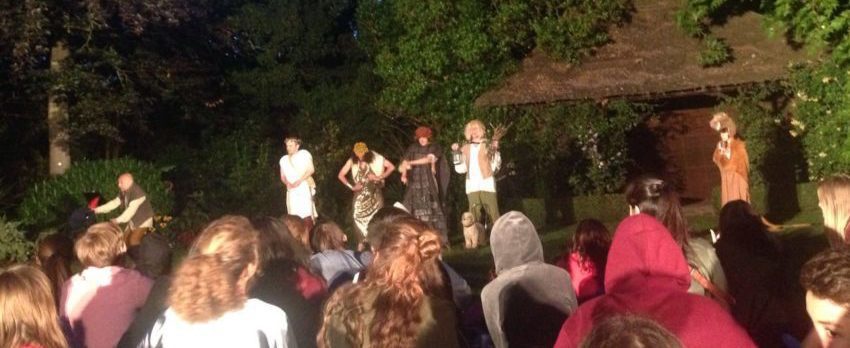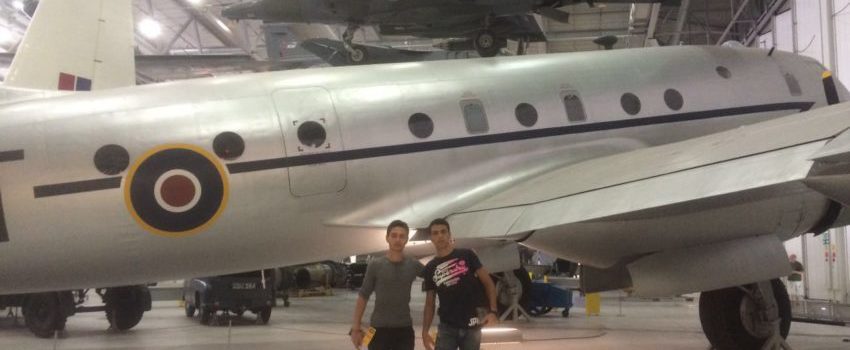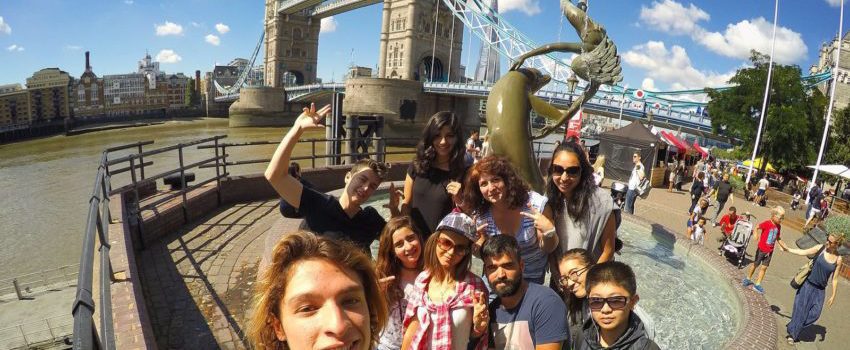 You will be accommodated in one of the Cambridge or London University of  College campuses. You will be allocated a room, usually Single Ensuite room although sharing or twin rooms can be requested from our Accommodation officer. Typically students will be accommodated on single-sex corridors or floors, with staff members and mentors always available on site. Living all together is a great way to make friends and sample the university lifestyle, as the welcoming environment allows you to develop a sense of community.
Breakfast and lunch is served and eaten in the College dining hall, which provides a bright and comfortable space for communal meals. Students will enjoy a varied and healthy diet: all meals are freshly prepared and special diets can be catered for with advance notice. A three-course dinner is provided daily either in the College dining hall, or in various restaurants as part of the social programme.
Safety and Security on Campus
Students will be overseen by our course leaders and residential staff to classes and activities, who ensure that students are looked after pastorally and socially during their programme and are available to assist students at any time of the day or night.
All students will be issued with emergency contact details for staff members and will be given a full safety briefing on arrival.
LITE Regal Summer School offers a safe and secure environment that is staffed 24 hours a day, 7 days a week by our friendly and professional team. We have a dedicated team of Managers, Teachers and College Mentors. The welfare of our students is our main priority at all times and our staff specialise in the pastoral care of older teenagers.
Management Team
Our Management team is headed by the College Principal, who takes responsibility for the daily running of the college, and supervises the Academic Programme. The Social & Welfare Manager takes charge of the Social Programme and is supported by a team of College Mentors, who ensure everyone is happy, safe and having fun.
Working together, our Managers ensure that every aspect of the college runs smoothly, safely and offers every student the chance to participate fully.
College Mentors
Our Mentors are key members of staff who support and assist our students within the college accommodation and throughout the Social Programme. Our team of College Mentors work with our Social & Welfare Manager in organising the college's social events and excursions, as well as accompanying students into campuses and during day trips. They are approachable and caring, ensuring that all students get involved in the life of the college.
Students on the Modern Architecture School and course :
must be aged 15-18 before 1st September 2021 (if you are unsure of the age criteria entry please contact our registration team)
must show enthusiasm for Architecture
must be fluent or near-fluent English language speakers – if you are unsure whether your English level is suitable for this programme, please contact our registration team -
For all UK students in Sixth form and all overseas students enrolled in International British Schools or English Course taught in English - Will be exempt from providing any necessity to prove their competence in English
must show motivation for attending the programme and participate in terms of attendance at lessons, meals and events
All successful applicants will also be required to provide a signed letter of consent from their parent or guardian. If offered a place, students and parents / guardians will also be required to sign a Code of Conduct for the summer school.
The cost of one LITE Regal Summer School programme is £3,995 and includes the following:
Tuition
Over 40 Hours Of Tuition Over Two Weeks
All Course Materials
Guest Lectures And Industry Visits
Academic Reports And Certificates
Social programme
Wide Range Of Afternoon & Evening Activities
3 Coach Excursions To Various Parts Of UK
Graduation Party
Living
Accommodation On The University Campus
Breakfast, Lunch And Dinner
Free WiFi (subject to availability)
Bed Linen & Towels Provided
Plus
LITE Regal Welcome Pack
T-Shirt
Souvenir
Applying online is the fastest way to secure your place on one of our courses. Please note that a deposit of 15% of course fees or full payment is required when submitting your online application. We cannot process the application until at least the deposit has been received. If for any reason we cannot offer you a place, any fees you have paid will be refunded.
As the places are limited we recommend you to settle the remaining balance for your course as soon as possible. The remaining balance is due no later than 60 days prior to the start of the course.
Please click the link below to get started with your application: You will need to select the course(s) and dates you wish to study with us.
If you would like to, you can apply for one of our courses via paper application form, which can be downloaded by clicking the link below. A deposit of 15% of course fees or full payment is required to accompany your application form. This can be paid by credit / debit card, bank transfer or cheque. Our bank details are provided on the form. We cannot process the application until at least the deposit has been received. If for any reason we cannot offer you a place, any fees you have paid will be refunded.
As the places are limited we recommend you to settle the remaining balance for your course as soon as possible. The remaining balance is due no later than 60 days prior to the start of the course.
Please complete the application form providing as many details as possible and send it back to us in one of the following ways:
by email to:
admissions@literegal.co.uk
by post to:
LITE Regal Education, Berkeley Square House, Berkeley Square, London W1J 6BR, United Kingdom