AS / A2 and iGCSE LEVEL EASTER REVISION COURSES IN LONDON AND CAMBRIDGE
Overview - Why Attend an A or iGCSE Level Easter Revision Course
Every Student that is going to take an AS or A2 or iGCSE exam will benefit enormously from attending the Lite Regal Easter Revision Course.
Simply by attending the Lite Regal A Level Easter Revision Course it can help you maximise your grade Potential. Easter  is a crucial time during the holidays to bulk and re-enforce your knowledge in the AS or A2 Subjects you have chosen. It is a time to practice exams and go through the syllabus and it increase your subject knowledge and outline and overcome areas of weakness with small classes and an experienced A Level Tutor.
Easter is the most important time in every student's calendar for A level revision and our Easter revision courses for A levels have become increasingly popular. Since 1993 LITE Regal has been in the education business and our experience will allow you through hard work to achieve your goals. Our Easter revision courses are an excellent way to plan, prepare and address concerns, leaving sufficient time to fine-tune revision skills.
At LITE Regal our Easter revision courses are aimed at increasing your subject knowledge through being with like-minded individuals and working through problem areas to enable you to gain confidence with the actual exams.
Easter revision courses are a great way of getting the bulk of your revision done early. The revision is structured for you with the emphasis in the right places and lots of practice on past papers. Through proven exam technique and by using only the best tutors majority whom have been Oxbridge educated we will help students overcome problem areas and enable students to build confidence to achieve their maximum grade in the summer examinations.
These Easter revision courses help students remain calm at a time when stress may start to build. We concentrate on proven exam techniques and clarifying students' problem areas to maximize performance in the summer exams.
Expect to be worked hard during our Easter revision courses. AS and A2 courses of five intensive half-days (9:00-12:30 or 1:30-5:00) at a cost of £525 per week, or five intensive full-days (9:00 - 5:00) at a cost of £1050 per week. It is possible to complete six subjects over the three-week Easter period. 
Why attend a GCSE Easter Revision Course?
Easter is an important break for all those student in year 10 and 11 who wish to revise effectively and increase their potential GCSE or iGCSE exam results.
Why do parents decide to send their children to study GCSE's and A Levels for Easter  Revision with us.
Sometime studying at home, children and kids find it hard to motivate themselves and study as effectively as they can and not revert to distractions. After all they are teenagers. Parents often tell us that constant use of phones, play station / Xbox or games are a constant distraction from their children getting their head down and studying effectively. Easter is the most important time for your child to get their heads down. Lite Regal Education London School is well situated in Mayfair and has the best teacher to allow your child to achieve their best best grade potential.
Do not be distracted -  you need a well disciplined and great learning environment to achieve your best.
Learn at Easter and after exams students can relax
UK Government reforms means that the examinations are now more challenging. GCSE and A Level success is paramount into getting into the University of Choice. A well structured and  intensive revision schedule and small classroom environment with revision aids and exam practice is what student  need to succeed.
Why study with LITE Regal
highly qualified tutors majority of whom are Oxbridge educated
small tutorial groups (max 7 students) where individual problematic areas are quickly highlighted and solved
specific reference to previous exam questions to ensure familiarity with their style and format
mock exams and intensive proven exam techniques
careful guidance is provided with answering technique and the course includes two timed tests and final mock exam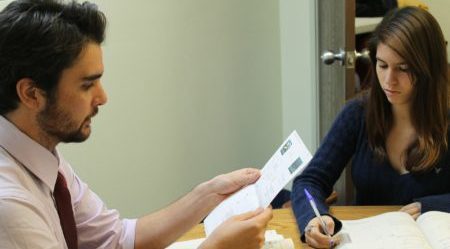 LITE REGAL LONDON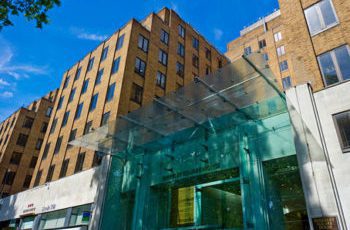 LITE Regal London, Berkeley Square House, Berkeley Square, London W1J 6BR
LITE REGAL CAMBRIDGE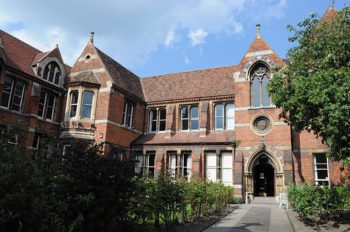 LITE Regal Cambridge, 9A Bridge Street, Cambridge CB2 1UB
| | | |
| --- | --- | --- |
| AS LEVEL | A2 LEVEL | BOARDS |
| Accounting | Accounting | All Boards |
| Biology | Biology | All Boards |
| Business Studies | Business Studies | All Boards |
| Chemistry | Chemsitry | All Boards |
| Economics | Economics | All Boards |
| English Literature | English Literature | All Boards |
| French | French | All Boards |
| Further Mathematics | Further Mathematics | All Boards |
| Geography | Geography | All Boards |
| German | German | All Boards |
| Government & Politics | Government & Politics | All Boards |
| History | History | All Boards |
| Mathematics | Mathematics | All Boards |
| Physics | Physics | All Boards |
| Psychology | Psychology | All Boards |
| Sociology | Sociology | All Boards |
| Spanish | Spanish | All Boards |
All subjects are also available through individual one-to-one tuition. Please contact us for personalised quote. For subjects not listed please contact our admissions team at admissions@literegal.co.uk.
LITE Regal covers all boards, AQA, OCR, Edexcel, WJEC, CIE and groups are organised according to shared needs within syllabuses.
As the dates set by individual schools for Easter holidays vary, LITE Regal can arrange individual tuition to suit your availability over the Easter period. Please contact us to discuss your requirements.
Dates 2022
2022 Easter Revision Dates
Week 1: Monday 28th March - Friday 1st April
Week 2: Monday 4th April - Friday 8th April
Week 3: Monday 11th April - Friday 15th April
Times
(9:00-12:30 or 1:30-5:00) for half-day tuition - 17.5 hours
(9:00-12:30 and 1:30-5:00) for full-day tuition - 35 hours

Price
Half-day tuition (17.5 hours): £525 per week
Full-day tuition (35 hours): £1050 per week

RESIDENTIAL OPTION
Accommodation is available for all three weeks of study in single rooms in college residence with 24 hour supervision and full board is included. Students booking accommodation will be scheduled to arrive on the Sunday preceding their first day of study.
Accommodation Fee: £595 per week

To make a booking you can either apply online or via our paper application form. If for any reason we cannot offer you a place any fees paid will be refunded.
Applying online is the fastest and easiest way to secure a place on our courses. Please click the APPLY ONLINE link to get started with your application. If you would like to you can download our paper application form. payment via paper application can be made by credit / debit card, cheque or bank transfer. please see the application form for further details.
Upon receipt of your booking we will send you acknowledgement email confirming your place on the course.
APPLY NOW
PLEASE NOTE THAT WE NOW ACCEPT APPLICATIONS FOR OUR LONDON AND CAMBRIDGE CENTRES.