Reasons you should study Law with LITE Regal this summer
Posted by

Date

11th December 2016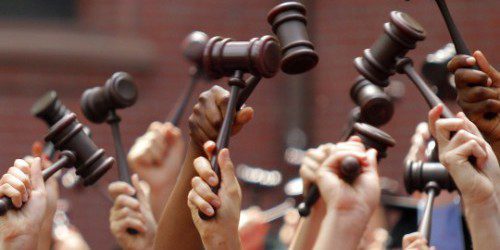 A guide to Summer School Law Preparation in Cambridge or London
Are you a high school student who would love to become a lawyer in the future? And would you like to be immersed with similarly bright enthusiastic and inquisitive broad minded teenagers 15-18 in Cambridge or London whom are interested in Law and would like to study Law at a "Top" or "Ivy League" University. Or you like to experience a "Top Law Course". Would you like to have a chance to take a deeper look into every single aspect of your specialised subject? And yet you have no plan for the coming summer? If the answer to those questions is "Yes", it's time you filled up your summer schedule for this July or August with a perfect academic plan - the summer course named "Law School Preparation" offered by LITE Regal Summer School. At Lite Regal we believe in motivating and inspiring young minds and delivering courses in "Top institutions" with topics, lessons and workshops that would not be available in your High School or Secondary School.
Where will the Law Preparation Summer Course be held
All the Courses are held in one of the Campuses of one of the Colleges in the University of Cambridge or University of London depending on the students location choice of center. The 2 week course allows students to live learn and eat in one of these historical colleges and live and study like an undergraduate of that college. The accommodation will be in student rooms which will allow a safe atmosphere to all the students. Parents can be well assured that we have student welfare offices and there are security porters on guard and monitoring the Campus 24 hours and only allow authorised persons access to the college grounds.
Overview about the course and the College
LITE Regal Education proudly introduces you the Law School Preparation course. This course is held annually with a view to offering stable and precious grounding for students and pupils who wish to be more comprehensive towards the up-coming experience in the Universities they are wishing to apply for. The list below shows the ideal students that should not hesitate to enroll for the Law School Preparation Course.
Pupils and students from 15 to 18 years old whose desire is to become a Law student at United Kingdom's universities.
Pupils and students from 15 to 18 years old who would like to apply to a prestigious famous law schools whether in the UK or Abroad.
This wonderful course is held and organised by LITE Regal Education. The organisation prides itself on teaching and educating students from four corners of the world by offering them well-designed, inspirational and professional courses. LITE Regal contracts with several top colleges within the constituent University, along with the passionate, academic and qualified teachers from the best universities. Once you have enrolled for the LITE Regal Law School Preparation Course, you will have rewarding time. For more information on the Law Preparation Course Syllabus for students aged 15 to 18 please click here. 
Academic contents of the course - What would you benefit?
Choosing a suitable Law school for you and the best ways to feel confident and pass the entry interview.
You will be taught carefully and enthusiastically by our law tutors as well as guest speakers who has a wide knowledge on how to tackling the interview questions. Background information along with interview theory as well as typical questions are included in the workshop. Furthermore, mock interviews will be given to several small groups of 4 or 5 students, giving you a chance to learn the essential tips, skills and techniques on building everything you need for an interview.
Taking part in the National Admissions Test for Law (LNAT)
The LNAT is prepared and conducted by Law universities with the aim of picking the best potential students to follow their courses. By attending the LITE Regal Law School Preparation, you will be able to join in a mock test yourselves. Our teachers are more than happy to assist you with the strategies to tackle the test as well as sample tests essays for reference. In addition, a mock court trial is also available for you to have a first-hand experience on applying your knowledge into a real legal case. For more information regarding the LNAT please click here.
Explore your true ability and how to prepare a personal statement
In this step, LITE Regal's tutors will individually give you a hand to form a firm, impressive and excellent personal statement. You will gain precious ideas and skills from your peers as well as the teachers in order to create your own statement which is capable of surprising all the Law universities. 
What else can you get from "Law School Preparation"?
Soft skills
Besides academically teaching and studying, Law School Preparation also offers you with plenty of opportunities to enhance the essential skills for you in the future, such as:
How to find the best way to apply for a Law course in universities
Learn about the various disciplines in Law
How to tackle Law research and study
How to tackle critical reading, writing in the context of Law
How to gain more confidence in front of the the public as well as in dealing with complicated matters
How to approach your tasks appropriately
Social activities
Teaching through the process of academically education is not the only aim of LITE Regal. We want students to have a perfect summer school with a full range of social, outdoor activities as well as relaxations. Not to mention the fact that LITE Regal Law School Preparation in Cambridge / London accepts students from all over the world, our applicants will have a great opportunity to make friends with oversea people and explore different cultures.
Afternoon activities
Tea time with traditional scones with clotted cream and strawberry jam
Visit the Kings College Chapel with wonderfully gorgeous architecture
Visit the old, antique abbeys such as Anglesey Abbey and Audley Abbey
Admire the masterpieces at the Fitzwilliam Museum
Join in the active and exciting tennis games
Punting down the Cambridge River
Evening activities
Dance and have fun with your friends at the disco
Attend the Shakespeare Festival to see several plays
Visit Warner Brother's Multiplex Cinemas to watch the latest movies
Play bowling
Trips and excursions
Visit Oxford University
Visit Stonehenge and Bath
Visit Brighton
Visit the Chessington World of Adventures
Visit the Stratford Upon Avon
Additional information
Course dates and fees
In the summer of 2017, there are 3 courses' dates for you to choose from the Law School Preparation. Each course will last for 2 weeks.
The 1st course: From 2rd July to 15th July
The 2nd course: From 16th July to 29th July
The 3rd course: From 30 July to 12 August
There are 2 main types of fees taking into account your state of accommodation:
Residential students:  £3695
FAQ : What is this : This is normally for overseas students who would like to be resident ie be accommodated, study and stay in the respective college in Cambridge or London.
Non – residential students: £2850
FAQ : What is this : This is normally for UK students or sometimes overseas students who's parents/relatives will have houses in either London or Cambridge and will stay in their own accommodation but still wish to study at our Summer School. In this case lunch will be provided in the University dining halls and also all field trips are included. Everything is included as above except the accommodation.
Requirements to apply for LITE Regal Law School Preparation
Students must be aged 15 to 18 before 1st September 2017
Students must be passionate about Law
Students must be fluent or near-fluent in English
Students must be eager to attend the programs as well as its activities
What is included in the fee?
More than 40 hours of academic learning over 2 weeks
All the materials that necessary for the course
Lectures from the guest speakers and industry visits
Academic reports and certificates
Accommodation on the campuses
3 course meals everyday
Free Wi-Fi connection
Full program of activities
3 coach excursions
Graduation party
LITE Regal welcome pack
T-shirt
Accommodation and Food
Students are allowed to share a room with a same gender peer in the College's campuses. Meals are served and eaten at the College Dining Hall. If you wish have any special dietary requirements (Vegan,Halal, etc.) please inform us on your application form as this will not be a problem. Security is available all the time and emergency contacts will be given whenever needed. You will be in a secure environment.