Top Universities to Study Engineering in the World 2018/2019
Posted by

Date

4th February 2018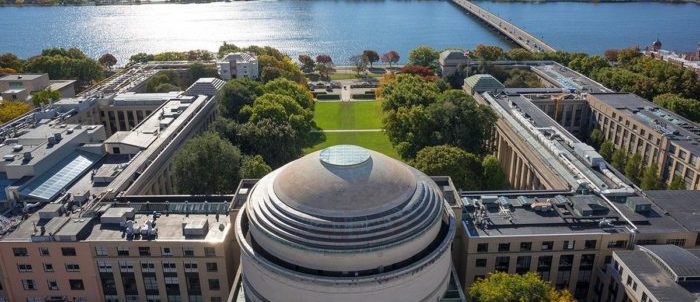 Top 20- Universities to Study Engineering in the World 2018/2019
Below is a list of the 20 Universities or Institutions in the World that many would be Future Engineers should consider applying to when they want to study Engineering at University Level. If you already an Engineering Student at University or currently at High School considering studying Engineering at University then you should read this article :
Engineering Preparation for High School Students
Lite Regal Education is one of the most respected and trusted Engineering Preparation Summer Schools in the UK that allow Students aged 15-18 from around the World to live, learn and be accommodated and learn 21st Century Engineering Skills in a Leading University in the World. Lite Regal Engineering School operates in Cambridge and London University. Lite Regal Summer Engineering Preparation is aimed at motivating High School Students and allowing the Students on the course to make an informed choice about Engineering and giving them the confidence and information and knowledge when they apply to a Engineering School in their Country or abroad. It has one of the most advanced and 21st Century Engineering Preparation Courses in the World.
Lite Regal Students using latest 3d VR Head sets (Oculus Rift to learn and discover 3d Engineering Design
If you are aged 15-18 and are considering Studying Engineering then Lite Regal Engineering Preparation Course will motivate and help you get that coveted place at a Top Engineering School and give you the confidence and knowledge about what being an engineer is all about.
To see how Lite Regal Education Engineering School can help you this year please look at the following page :
https://www.literegal.co.uk/summer-school/course-ages-15-18/engineering-preparation/
Top 20 Universities in the World for Engineering for 2017/2018 Engineering and Technology
Ranking University Country
1 Massachusetts Institute of Technology (MIT)   USA
2 Stanford University   USA
3 University of Cambridge   GB
4 Nanyang Technological University, Singapore (NTU)   SINGAPORE
5 ETH Zurich – Swiss Federal Institute of Technology   SWISS
6 Imperial College London   GB
7 National University of Singapore (NUS)   SINGAPORE
8 University of California, Berkeley (UCB)   USA
9 University of Oxford   GB
10 Tsinghua University  CHINA
11 The University of Tokyo   JAPAN
12 Ecole Polytechnique Fédérale de Lausanne (EPFL)   FRANCE
13 Harvard University   USA
14 KAIST – Korea Advanced Institute of Science & Technology   KOREA
15 The Hong Kong University of Science and Technology   HONGKONG
16 Georgia Institute of Technology   USA
17 California Institute of Technology (Caltech)   USA
=18 Peking University   CHINA
=18 Tokyo Institute of Technology   JAPAN
20 Delft University of Technology   HOLLAND
Why should Students aged 15-18 Choose Lite Regal Education Engineering Preparation Course as their Number 1 Destination to Learn Engineering.
Whatever County you are from if you are aged 15-18 then you should consider a 2-4 week Summer Course in th UK to show you what being an Engineer is all about and spend your time living and learning in a Top 10 University. The UK is home to 3 of the Top 10 Universities in the World. With Lite Regal you will learn in Cambridge or London University. Lite Regal Education and its Summer School will provide you all the knowledge you need. You will have fun and Learn Engineering.
Student aged 15-18 from High School or IB Schools around the world want to make informed choices and want to learn more about what at being and Engineer is all about and to know more about the different disciplines of Engineering and what stream of Engineering would suit them. Lite Regal Engineering Preparation course will give 21st century workshops and teaching and an overview of the different streams of Engineering :
• Chemical Engineering
• Industrial and Production Engineering
• Aeronautical Engineering
• Petroleum Engineering
• Civil Engineering
• Mechanical Engineering.
• Electrical Engineering.
What is 21st Century Engineering? And why should you learn Engineering with us?
Lite Regal Engineering School is unlike many traditional Summer Schools and since 1993 we have been in the Education Sector. We have helped many High School Students with their chosen Subject. We have constantly updated our Engineering course and every year add new content to keep up with the demands and needs of students and the fast changing face of the Engineering World.
For 2018 we will teach students through Interactive Workshops to build and discuss "Real World Engineering" Problems. Students will learn to build 21st Century Robot and how these Robots can use Artificial Intelligence to help better humans.
Students on the course will : 
1/ Use 3 D Printers to design 21st century moving objects – Students will design cars or a planes and then using 3d Printers see their design come to life. They will learn about aero dynamics and about how jet and mechanical propulsion engines work and development of future forms of fuel.


Lean about the design and Engineering behind the Blackbird Engineering Students from Lite Regal from around the world will learn about stealth Technology and Propulsion of the SR21 which still holds the Speed and Altitude Record of any aircraft.


2/ Build Mechanical and Civil Structures – build model bridges, tall model building and various structures and learn about Civil and Structural Engineering – with the help of the tutor and peers students will make an assessment of the type of material to be used to build the structure, grade of material and to calculate the internal an external forces that the students structure would have to withstand should it be built to life size.
3/ Build a Jet Propulsion and Mechanical Engine to see how this works.
4/ Build a Hydrogen Powered Model Car – learn about clean energy and hydrogen vehicles that uses hydrogen as its on board fuel for power.
5/ Discuss and learn about all the different Streams of Engineering.
6/ Learn how to apply and what is necessary to get admissions into a Top Engineering University.
7/ Tour of Oxford and Cambridge and London and well as a tour of the Top University Colleges in the UK to get the feel of a Top Class University – Students will visit LSE, IMPERIAL, Oxford and Cambridge Colleges.


Lite Regal will make the Engineering Course practical, fun and students will learn by doing with the best workshops and lead by the best University tutors. The tutors to make every lesson and workshop Interesting.


8/ New for 2018 and due to huge demand Students will build and fly their own drone.
9/ Virtual Reality – Use and learn the latest Oculus Rift Head set for Engineering Design
Eligibility & Pre-requisites of Lite Regal Engineering Preparation Course
Students who are thinking of pursuing this course must:
Show Interest in Science and Engineering and already talking Science Subjects (Maths Physics. Chemistry ect) at High School in your Country
• Follow Lite Regal age policy (15-18 years of age before 1st Sept 2018)
• Be fluent or near fluent in their English speaking. Contact the registration teams if you are not sure about the fluency of your English level. The registration team are there for you
• Be capable of completing the program's basic requirements- properly attending lessons, meals, events, and gatherings. Ask the registration team for more information
• Ensure that they have read and understood the prerequisites before getting enrolled in preparing for Engineering School
To get or see more information on this Course please look the Engineering Page
https://www.literegal.co.uk/summer-school/courses-ages-15-18/engineering-preparation/
Contact admissions – admission@literegal.co.uk or info@literegal.co.uk for any more