Top  Universities in Arab Region / Countries 2018 by World Ranking -Lite Regal Education
Posted by

Date

2nd November 2017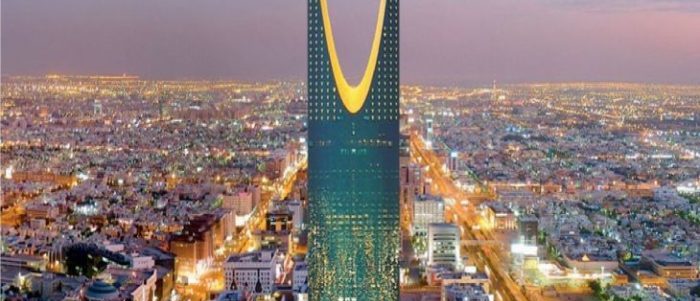 Top  Universities in Arab Region / Countries 2018 by QS World Ranking – LITE REGAL
Highlights of Top Universities in Arabic Countries
In 2018 Saudia Arabia Leads the Universities in the Arabic Region with 3 of the Universities in the top 5. KFUPM remains (2nd), it is followed by King Saud University (3rd) and King Abdul Aziz University (4th);
The list is as follows
Table 1: QS World University Rankings 2018: Arab Region (Top 10)
2018                                2017        Institution Name                                                                                                          Country
1                                        2              AMERICAN UNIVERSITY OF BEIRUT                                                                         LB
2                                        1              KING FAHD UNIVERSITY OF    PETROLEUM & MINERALS                                SA
3                                        3              KING SAUD UNIVERSITY                                                                                               SA
4                                        4              KING ABDUL AZIZ UNIVERSITY                                                                                  SA
5                                        6              UNITED ARAB EMIRATES UNIVERSITY                                                                    AE
6                                        5              AMERICAN UNIVERSITY IN CAIRO                                                                             EG
7                                        9              QATAR UNIVERSITY                                                                                                         QA
8                                        7              AMERICAN UNIVERSITY OF SHARJAH                                                                     AE
9                                        8              UNIVERSITY OF JORDAN                                                                                               JO
10                                      11             SULTAN QABOOS UNIVERSITY                                                                                    OM
1.American University Beirut
Arabic – الجامعة الأمريكية في بيروت
Location – Beirut Lebanon
The American University of Beirut AUB founded in 1866 is an Arabic Private Independent University situated in Beirut Lebanon. It is situated in one of the oldest cities in the world and one of the oldest cities in the world inhabited for some 5000 years continuously. The city is located at the tip of a peninsula that protrudes along the center of Lebanon's coastal border and is surrounded by the Mediterranean Sea. For the reason it is a beautifully situated campus moments from the sea and the building and campus has a lovely hostical feel. It is ranked number 1 for 2018 QS World ranking for the best University in the Arabic Region and It has a QS World ranking of 235 best University in the World. The University offers Degrees, Masters and Doctorate programmes. The lessons are taught in English. AUB has International Perceptive and feel about it – approximately 25% of all students are International Students who hae been educated outside of Lebanon. The campus consists of 64 buildings, including the American University of Beirut Medical Center (AUBMC, formerly known as AUH – American University Hospital) (420 beds), four libraries, three museums.
2. Kind Fhad University of Petroleum and Minerals
Arabic – جامعة الملك فهد للبترول و المعادن
Location – Saudia Arabia
Kind Fhad University of Petroleum and Minerals or abbreviated – KFUPM is a public University with an exceptional Standing in the World and in the Arabic Countries. It is situated in Dhahran. Saudi Arabia and has approximately 800 Undergraduate students and 1500 Postgraduates students. It is a leading University know for its teaching in Petroleum and Minerals and runs leading research in Oil and Gas 21st Century Technologies. Areas of Mathematics and Engineering all faculties of Engineering but in particular Chemical Engineering is highly regarded. The acceptance rate is approximately 10% and the University accepted the best 20% of all High School Students.
3. King Saud University (KSU)
Arabic = جامعة الملك سعود
Location –  Saudia Arabia
King University established in 1957 as Riyadh Universality is located in Riyadh Saudia Arabia. IT is consistently ranked in the Top Universities to study Engineering in the Arab Region the USA rankings, Asia Rankings and European Rankings. Kind Saud University has a well re known Engineering Department and runs leading research in publishes numerous papers in Engineering. For 2017 /2018 it is ranked ranked #1 for best University in Arabic Countries for Engineering achieving a score of impressive score of 99.5 by USA today ranking (http://www.usnews.com/education/arab-region-universities/engineering) .
All academic Department staff , Student numbers are growing and King Saud University has a current student population of 55,000. Depending on the Major Lessons are taught in both English and Arabic and Non Arabic Speaking Students must take a Arabic Examination. Currently there is a 7% International Student Number.
The University has 2 Hospitals , 18 libraries and a Mosque. There are 24 Colleges within KSA.
4. King Abdulaziz University (KAU)
Arabic – جامعة الملك عبد العزيز
Location : Saudia Arabia
King Abulaziz University or abbreviated KAU is a public University Situated Jeddah and established in 1967. It has approximately 33000 students and an Undergraduate population of 84% and a post graduate population of 16%. It has an excellent Postgraduate reputation and also has the largest submissions or research papers. The mission of KAU is "To enrich society through cultural prominence, scientific acumen and pioneering research". Kau or King Abulazziz University is consistently in the Top Universities in the World and is for 2017/2018 rated as number 2 – 2nd best University in the Arab region to study Engineering and to its research and innovation and Research in Engineering.
5. United Arab Emirates University (UAEU)
Arabic – جامعة الإمارات العربية المتحدة
Location – UAE – United Arab Emirates
Emirates University is tbe Oldest university in the United Arab Emirates (UAE) it is located in te City of Al Ain in the Oasis City of Abu Dhabi. The International Student Population is 25%. UAEU has a formidable Business School. UAEU has 9 colleges that cover the wide range of courses on offer from Undergraduate Degrees to Masters and Post Doctorate Programmes.
6. American University Cairo
7 Qatar University
8 American University Sharjah
A Private University located in Sharjah, United Arab Emirates
9 University Jordan UJ
The University of Jordan abbreviated UJ, is a Government University located in Aman Jordan . Founded in 1962, it is the largest and oldest institution of University in Jordan.
The university currently employs about 1400 faculty staff and has more than 37,000 enrolled students.[3]
10 Sultan Qaboos University
One of the Youngest University in a Public University and ranked as the 10th Bet University in Middle East and Arabic Countries – it was established in 1986 in Al Khoudh in the Muscat Governorate, is the only public university in the Sultanate of Oman Muscat Oman. It has a distinguished Sciences Department run by Prof Salma Mohammed Al Kandy a PHD Student of Loughborough University well known for it Sporting Faculty in the UK. It has a distinguished Medical Facility and Medical Department. SQU is rated 451-460 in the World. It also has a Notable Oil and Gas Research Department and Earth quake
This list is taken from QS world Ranking 2018hn
Lite Regal Education since 1993 is a Leading Institution and private independent College and Runs all year Round University Foundation Courses and Inspiring Courses for Students during the Summer in London University and Cambridge. For more information visit – www.literegal.co.uk and www.liteschool.co.uk
It has helped numerous Students gain Entry into Universities such as the Top Universities Above in all fields especially Engineering and Medical Sciences.
email – info@literegal.co.