Ten reasons to study with LITE Regal Summer School
Posted by

Date

11th December 2016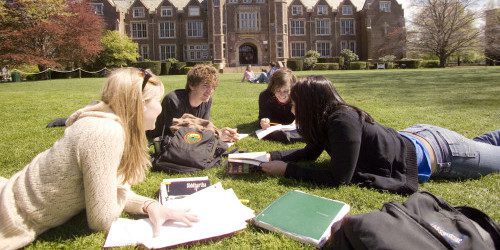 10 Great Reasons to Study at Lite Regal Summer School
Attending Lite Regal Summer School in Cambridge or London offers a prime opportunity for students from another country to develop important life skills while preparing themselves for the rigorous higher education.
Travelling to a new country can be daunting, of course. With Lite Regal, though, you can always be sure of a warm welcome and plenty of support. Our short summer courses are designed to lead you along the road to higher educational excellence, helping you to choose a bright and rewarding future.
Here are just ten reasons why you should consider coming to the UK and attending Lite Regal Summer School:
1. Experience the Life and Culture of Another Country
Staying at home to study is fine but if you can step outside your own country and visit somewhere new, that's so much better. It's a pretty life enhancing experience. You'll see how people in the UK live, work and play and discover exciting things from great music and historical sites as well as meeting new friends. It's a brilliant culture to experience, particularly when you are young.
2. Strengthen Your Language Skills
Having a second language is an important skill and English is probably the most useful in the world today. If you want to become fluent and able to converse at a high level, then spending time in the country as a native is imperative. Attending the Lite Regal Summer School will not only improve your language capability, developing bi-lingual abilities has been show to greatly improve cognitive and learning abilities.
3. Become a World Traveler
It broadens the mind and gives you a new perspective on life and your own country. Traveling around the world is part of every high achieving individual's makeup nowadays. The more you meet other people and experience different cultures and places, the more your confidence will grow. Attending a few weeks at the Lite Regal Summer School is a great starting point.
4. Stand Out from the Crowd When Applying for University
Many people want to attend top universities around the world but there are only a limited number of places available. When you decide it's time to apply to your chosen College / University, for instance, the fact that you have already been here on a summer school will give you an advantage over other candidates. There's no time like the present if you want to come and see what top UK universities and great tutors have to offer and how they can help you achieve your future goals, whether you want to be a doctor, a lawyer or the next big entrepreneur.
5. Mix with Students from All Over the World
It's not just about meeting and mixing with people from the UK. When you come to a Lite Regal Summer School you'll get to make friends with students from all over the world. You'll build long lasting relationships and friendships that will benefit you as you grow to university age.
6. Experience Top University Environments
Both University College London and Cambridge are in the top ten of educational establishments in the world. Not only are they situated in grounds where past Prime Ministers and famous scientists, poets and artists have walked and studied, the architecture makes you feel as though you are actually on hallowed academic ground.
When you come for the Lite Regal Summer School and attend London or Cambridge, it will fire your enthusiasm to do the best in your studies so you can come back and experience a full time course. Not only that, you'll get to meet some great academic minds and learn from the some of the brightest people on the planet.
7. Prepare Yourself for a Bright Future
Stepping up and visiting a place like the UK is the perfect way to prepare yourself for the future. You can, of course, experience the world from books or even online videos, but there's nothing quite like getting on a plane and visiting somewhere like Cambridge or London for real. You'll be able to meet like-minded people, map out your future more realistically and have the confidence to push the envelope towards a much brighter future.
8. Improve Employability
Even if you don't choose to come to Cambridge or London in the future, attending the Lite Regal Summer School will give you something that other students don't have. We live in a global world and showing that you are prepared to step outside the safety of your own country or culture and visit another place at such a young age shows you have what it takes to succeed. It will not only boost your confidence but will also improve those all-important language skills.
9. Broaden Your Horizons
While the Lite Regal Summer School is all about learning valuable new skills, it's also about broadening your horizons. Once you step into this brave new world, supported by our expert and friendly team at Lite Regal of course, you'll realise what can be achieved. New experiences change the way we look at the world and the more you open yourself to the challenge of these, the more your self-esteem and character will develop in positive ways.
10. Adapt to New Situations and Develop Vital Life Skills
It's not just about developing your acumen in a second language, by coming to the Lite Regal Summer School your whole level of communication will improve. You'll be more confident in expressing a viewpoint and you'll realise that you have the power to learn and do anything you want.
Attending the school also means you will develop valuable adaptation skills that help you to deal with any new situation. If you want to stand out from the crowd, then a few weeks spent with our high level academic tutors will undoubtedly improve your reasoning and your ability to problem solve to a much higher degree.
Heading abroad to spend some time with us at the Lite Regal Summer School in Cambridge or London comes with many benefits. It instills confidence, develops cognitive ability and encourages creativity, three of the most powerful tools in the modern world and ones that will serve you well as you head into the future.