2 WEEK COURSE
Dates 2022
Fees
Residential: £4795
Non-Residential: £3750
4 WEEK COURSE
Choose 2 different courses and / or locations.
Dates 2022
Fees
Residential: £8950
Non-Residential: £7195
6 WEEK COURSE
Choose 2-3 different courses and / or locations.
Dates 2022
Fees
Residential: £12350
Non-Residential: £10725
REQUEST SUMMER SCHOOL BROCHURE
COURSE HIGHLIGHTS
Location: London, Cambridge
Academic: Principles Of Chemistry, Phase Diagrams, Chemical Calculations, Chemical Reaction Kinetics
Industry link: Field Visits To Chemical Process Industry, Company Producing Organic Chemicals
Outcome: Enhance your CV, academic broadening and knowledge
Awards: Certificate awarded upon completion of the course, graduation ceremony
Tutors: Highly qualified tutors, specialists in their field, educated at top Universities
Social Programme: Exciting social programme including 3 coach trips
CHEMISTRY SUMMER COURSE FOR 15 TO 18 YEAR OLDS
Summer is an ideal time to foster one's curiosities of the natural world. LITE Regal's two-week chemistry course is a fun and educational way to enjoy the holiday. Both weeks are packed with enjoyable workshops and lectures that foster interest and curiosity towards the study of matter. These activities aim to help students grasp concepts on bond structure and chemical reactions by building their confidence and fostering positive attitudes towards the subject matter.
This course is aimed at introducing 15-18 year olds the subject of chemistry and its fundamental principles. Topics on atomic structure and chemistry calculations will be discussed, as well as an introduction to organic and physical chemistry. Students are encouraged to think broadly and to actively learn about the industrial significance and real-life application of the topics. Additionally, tips on making reports and presentations that are commonly used in top colleges such as Oxford will be discussed to help students get a head start in scientific writing.
Students with a natural curiosity towards the sciences, enthusiasm, critical thinking, scientific reasoning, and perseverance will make the most out of this program, as it develops these said traits and hopes to inspire them to learn more about the sciences.
The bulk of the program will deal with topics regarding inorganic chemistry, with organic and physical chemistry for the more advanced lessons. Topics are based on lessons that are typically taught in regular school semesters, with additional lessons to broaden the students' perspectives.
Each day of the program will be composed of a morning and an afternoon session. The morning sessions will focus on lectures, while those in the afternoon will be workshops related to the said lectures. Workshop activities may either be done in groups or individually, depending on the nature of the activity. Debates, class reports, and group brainstorming sessions are some of the activities that may occur during the afternoon sessions.
LITE Regal's Chemistry Summer School Program bridges learning within the classroom and real life by letting students take field trips. These field trips will let those enrolled in the program have a glimpse of some of the future careers in the UK if one pursues the field.
Sample Academic Timetable
Morning:

Quick review on difference between atoms, molecules, and compounds. A review on the periodic table of elements and its trends, parts of an atom, electronegativity, naming inorganic compounds, converting atoms to moles, calculating molar mass

Afternoon:

Workshop: Brainstorm and create a concept map on the topics discussed in the morning sessions.
Morning:

Topics: chemical bonds, bond polarity and dipole moments, ions, covalent bonds, electronic configuration, Lewis structure, VSEPR Model

Afternoon:

range of sporting and afternoon activities with students from other courses
Morning:

Topics: States of matter, pressure, difference of an ideal and real gas, gas laws: Boyle, Charles, Avogadro, and ideal, Dalton's law of partial pressures, kinetic molecular theory of gases, effusion and diffusion

Afternoon:

Workshop: Students are to go in pairs or in groups, depending on the availability of the lab. To understand the relationship between the temperature and volume of the gas, each group is given an Erlenmeyer flask, a hot plate, and a balloon. The Erlenmeyer flask is filled with 10 mL of water. After filling the flask, its opening is covered with the balloon. Students are to observe what happens to the balloon when it comes in and out of contact with the heat source.
Morning:

Topics: Intermolecular forces, liquid state, structures and types of solids, structure and bonding of metals, carbon and silicon, ionic solids, phase diagrams

Afternoon:

Cultural trip with students from other courses
Morning:

Topics: calculating concentration of a compound: molarity, molality, weight percentage, mole percentage, determining the formula of a compound, balancing chemical equations, stoichiometric calculations, limiting reagents, composition of solutions, types of chemical reactions, precipitation reactions, acids and bases, acid-base reactions, balancing oxidation-reduction reactions, calculating normality

Afternoon:

Field Trip: Class is to go on a field trip in a chemical process industry, and to take notes on the importance of keeping the desired concentration of their product. If the company also deals with chemical reactions, students are encouraged to ask questions about common problems that arise in production and what the company does to counter them, and the kind of equipment they use in the process.
By the end of two weeks, this course aims to achieve the following outcomes:
Understand the fundamental principles of chemistry.
Able to read and understand underlying concepts of phase diagrams.
Able to perform chemical calculations.
Understand basic chemical reaction kinetics.
Differentiate organic and inorganic compounds.
Identify functional groups of organic compounds.
Relate course topics with real-life situations and industrial applications.
The course aims to foster a positive attitude towards the subject matter, and to inspire students to pursue higher studies on the field.
LITE Regal not only provides academic opportunities for students, but cultural ones are present as well. Our classes are taught by esteemed professionals who have a strong grasp of the subject matter. The program gives several personal and academic benefits for those who choose to enrol:
Develop critical thinking and scientific reasoning.
Broaden current knowledge on chemistry.
Develop interpersonal skills in different social settings.
Interact with peers of varying cultural and ethnic backgrounds.
Improve study skills in various stimulating situations.
Become more competitive in learning with challenging workshops and activities.
Experience the chemical process industry in London through field trips.
Experience first-hand studying within one of the colleges of either Cambridge University or London University.
Learn additional tips on the basics of scientific writing that is used in Cambridge University or London University.
The LITE Regal Summer School isn't all about work! Our dedicated Events Team has created an exciting action packed social programme to complement your studies to ensure you have as much fun as possible, make friends and get the most out of your stay with us.
Please visit our activities page for more details: Cambridge  London
Cultural Excursions
Excursions take a full advantage of an excellent transport network both from London and Cambridge, giving you a real taste of life in England.
Destinations can include: Harry Potter World, Windsor Castle & Eton College, Oxford, Brighton, Chessington World of Adventure.
After School Activities
There is so much going on in London and Cambridge and we don't think you'll be bored. After classes you'll have a range of activities to enjoy too.
Here are a few examples of the kind of activities you might have the opportunity to enjoy this summer:
visiting London Eye, Madame Tussauds or the famous Houses of Parliament, film nights, punting down the river, visiting a West End Theatre, themed parties, sports including tennis, swimming, dancing and many more.
Free Time
We understand that students will want some free time to relax, attend to personal administration and contact their families. Some free time will be provided for rest and relaxation, however, we believe the most valuable experience to the student is a fully immersive, packed programme of activities and so students should expect to be engaged in team activities for the majority of time.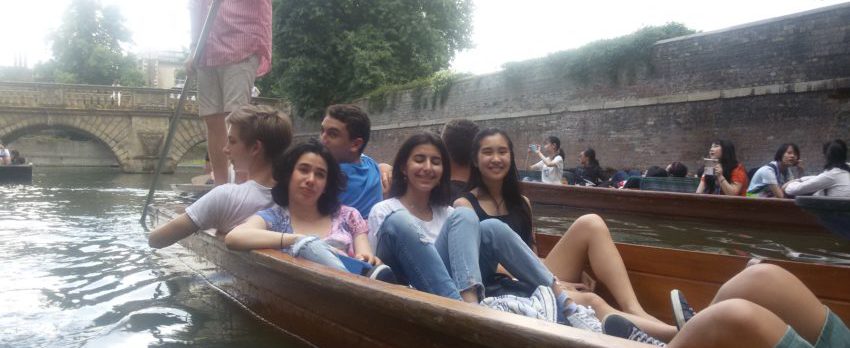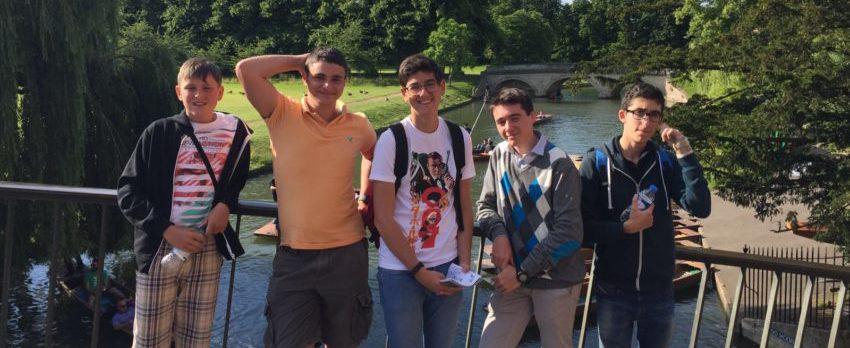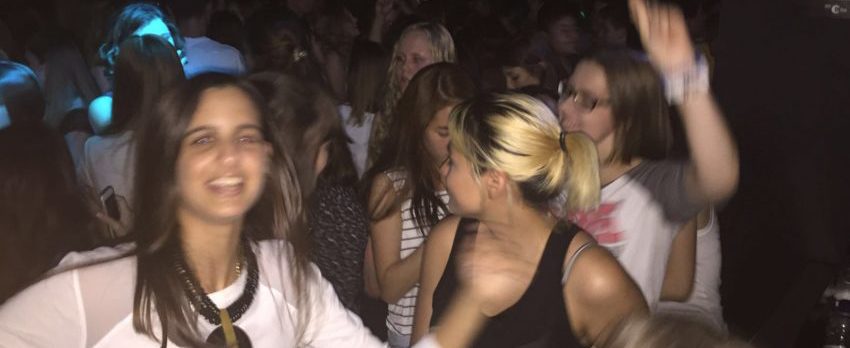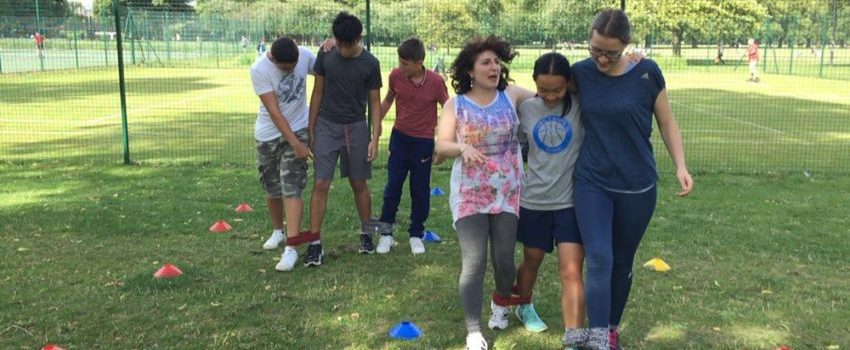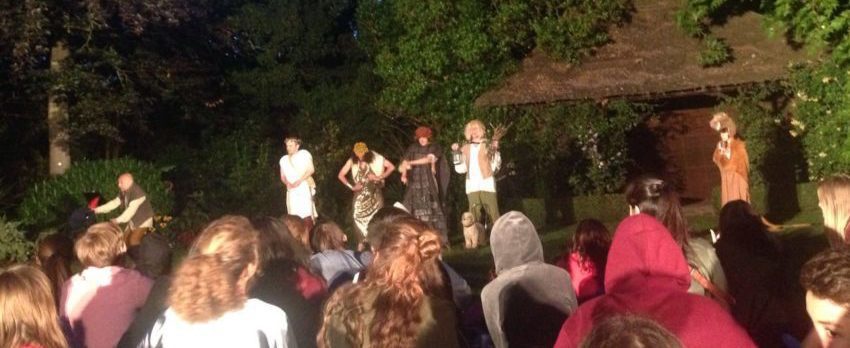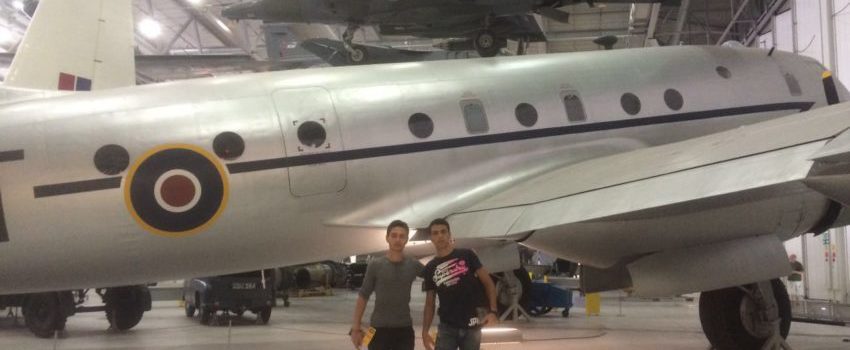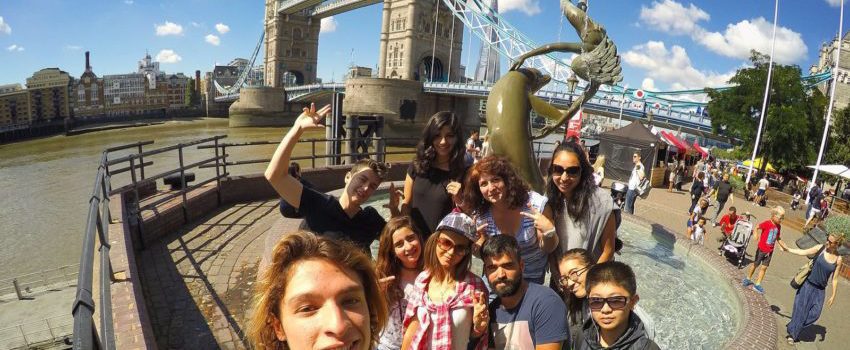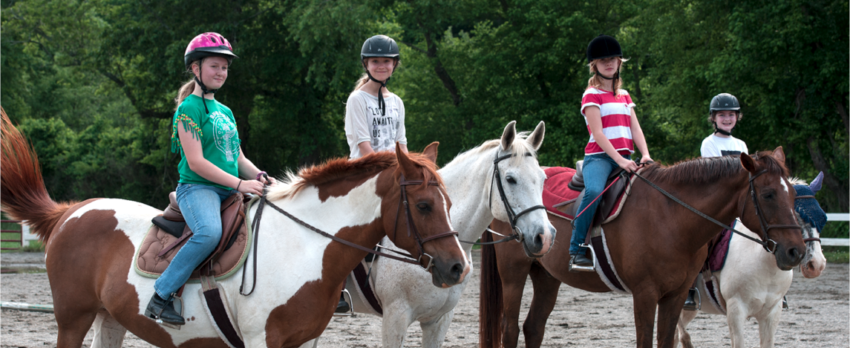 You will be accommodated in one of the College campuses. You will be allocated a room, usually sharing a twin room with another student of the same gender. Typically students will be accommodated on single-sex corridors or floors, with staff members and mentors always available on site. Living all together is a great way to make friends and sample the university lifestyle, as the welcoming environment allows you to develop a sense of community.
Breakfast and lunch is served and eaten in the College dining hall, which provides a bright and comfortable space for communal meals. Students will enjoy a varied and healthy diet: all meals are freshly prepared and special diets can be catered for with advance notice. A three-course dinner is provided daily either in the College dining hall, or in various restaurants as part of the social programme.
Safety and Security on Campus
Students will be overseen by our course leaders and residential staff to classes and activities, who ensure that students are looked after pastorally and socially during their programme and are available to assist students at any time of the day or night.
All students will be issued with emergency contact details for staff members and will be given a full safety briefing on arrival.
LITE Regal Summer School offers a safe and secure environment that is staffed 24 hours a day, 7 days a week by our friendly and professional team. We have a dedicated team of Managers, Teachers and College Mentors. The welfare of our students is our main priority at all times and our staff specialise in the pastoral care of older teenagers.
Management Team
Our Management team is headed by the College Principal, who takes responsibility for the daily running of the college, and supervises the Academic Programme. The Social & Welfare Manager takes charge of the Social Programme and is supported by a team of College Mentors, who ensure everyone is happy, safe and having fun.
Working together, our Managers ensure that every aspect of the college runs smoothly, safely and offers every student the chance to participate fully.
College Mentors
Our Mentors are key members of staff who support and assist our students within the college accommodation and throughout the Social Programme. Our team of College Mentors work with our Social & Welfare Manager in organising the college's social events and excursions, as well as accompanying students into campuses and during day trips. They are approachable and caring, ensuring that all students get involved in the life of the college.
Students on the Chemistry course:
must be aged 15 - 18 before 1st September 2021 (if you are unsure of the age criteria entry please contact our registration team)
must have a natural curiosity towards chemistry
must have critical thinking and reasoning
must persevere and work diligently on lectures and workshop activities
must show enthusiasm in participating with the group - whether it be for workshop activities or social events
must be fluent or near-fluent English language speakers – if you are unsure whether your English level is suitable for this programme, please contact our registration team
All successful applicants will also be required to provide a signed letter of consent from their parent or guardian. If offered a place, students and parents / guardians will also be required to sign a Code of Conduct for the summer school.
The cost of one LITE Regal Summer School programme is £3,995 and includes the following:
Tuition
Over 40 Hours Of Tuition Over Two Weeks
All Course Materials
Guest Lectures And Industry Visits
Academic Reports And Certificates
Social Programme
Wide Range Of Afternoon & Evening Activities
3 Coach Excursions To Various Parts Of UK
Graduation Party
Living
Accommodation On The University Campus
Breakfast, Lunch And Dinner
Free WiFi (subject to availability)
Bed Linen & Towels Provided
Plus
LITE Regal Welcome Pack
T-Shirt
Souvenir
Applying online is the fastest way to secure your place on one of our courses. Please note that a deposit of 15% of course fees or full payment is required when submitting your online application. We cannot process the application until at least the deposit has been received. If for any reason we cannot offer you a place, any fees you have paid will be refunded.
As the places are limited we recommend you to settle the remaining balance for your course as soon as possible. The remaining balance is due no later than 60 days prior to the start of the course.
Please click the link below to get started with your application: You will need to select the course(s) and dates you wish to study with us.
If you would like to, you can apply for one of our courses via paper application form, which can be downloaded by clicking the link below. A deposit of 15% of course fees or full payment is required to accompany your application form. This can be paid by credit / debit card, bank transfer or cheque. Our bank details are provided on the form. We cannot process the application until at least the deposit has been received. If for any reason we cannot offer you a place, any fees you have paid will be refunded.
As the places are limited we recommend you to settle the remaining balance for your course as soon as possible. The remaining balance is due no later than 60 days prior to the start of the course.
Please complete the application form providing as many details as possible and send it back to us in one of the following ways:
by email to:
admissions@literegal.co.uk
by post to:
LITE Regal Education, Berkeley Square House, Berkeley Square, London W1J 6BR, United Kingdom